[smartads] This is going to probably be the shortest post I have ever done.  I may start babbling and make it longer, but it's going to take a lot of babbling.  It's only 9:00pm, so maybe something will happen in the next couple of hours.  Most likely not, but you just never know.
Lets start at the beginning of the day.  I got to be daylight and I got up.  I started writing in the notebook about 0910 and I had been up long enough to make and eat 3 cucumber and tomato sandwiches, make a cup of coffee and take care of the first "S".
I ate those sandwiches while in LolyKat, which is where I am right now.
Already this morning Precious has seen another "John" checking into the Ciriaco.  She still calls all white males "John".  She called him, but he didn't answer.  Maybe his name is "Joe".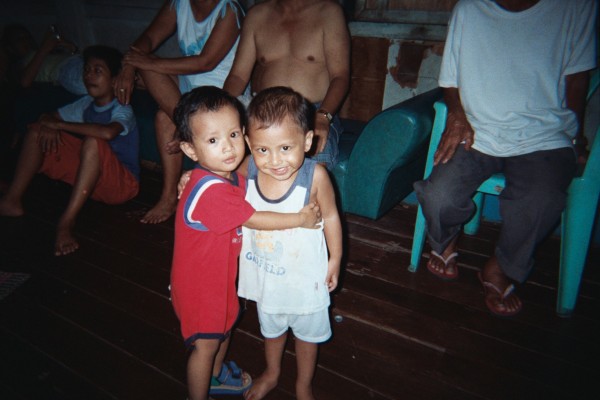 Rain Days = 6 in a row.
Lita showed up back out here about 1105.  By 1130 I was laying down to take a nap.  I really should have stayed in bed I guess.  I've been yawning all morning.  I did go back to sleep and stayed sleeping for almost 2 hours.  It was 1:26pm when I opened my eyes, but I didn't decided to get out of bed until 1:49pm.
It's obviously my turn in LolyKat, but I wanted to eat first.  I heated up the leftover stew from yesterday, which turned out to be only 3/4 of a bowl.  While I was eating, in LolyKat, Lita went to lay down.  She is only watching TV though.  In the meantime I had to get some peanut butter sandwiches because that soup just wasn't enough to satisfy me.  After the sandwiches and a 1/2 liter of bottled water, I was full.
There is now no sign of the rain from earlier except for a few small puddles.  The sky is nice and clear at the moment and it's warm out here.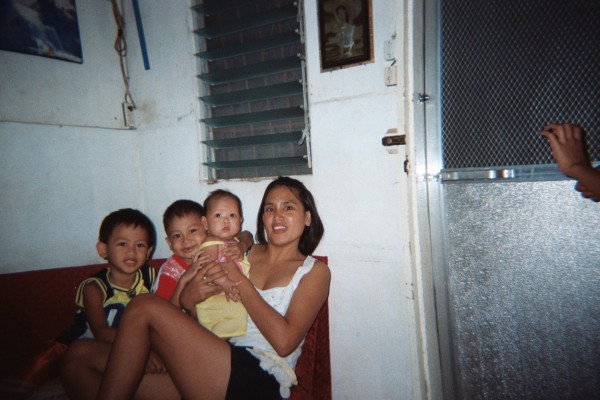 Children are strange.  These 2 little girls were walking on the other side of the road, in front of the Ciriaco.  One of the girls threw up.  They both stopped to look at it and laugh.  They walked a few more steps and did the same thing.  A total of 3 times they did this.  About 1 minute later they were both on my side of the road, at the store window, asking for change for a P20 note to play the computer next door.  Both of them still smiling.
That's all I put in my notes.
Lita asked me to close the store about 6:15pm because no one was showing up and we had a couple of trucks blocking the front of the store anyway.  I didn't even turn the computer on today until a little past 8:00pm.  That's the latest I have ever gone and actually did turn the computer on.  There have been a few days, when we had electricity, that I did not turn the computer on at all.  That was before I started this blog and a couple of days when I was sick or incapacitated (gout).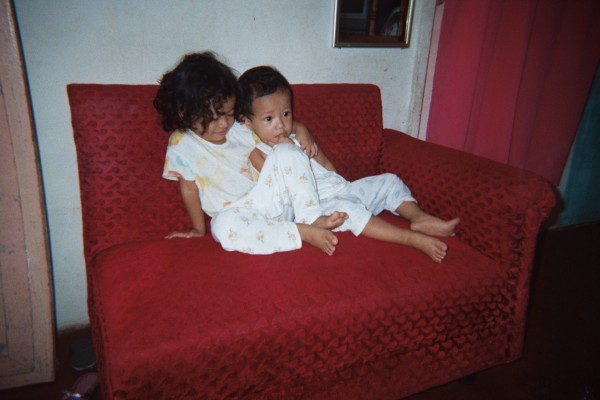 I did write down a few things to use in case the post is a little short and today qualifies for short.  I've only got 3 things written down so I'm only going to use one of them because I may need the other 2 pretty soon.
Sometimes when we are downtown and the children as asking for money (which doesn't happen very much anymore), but I'll give them a peso or two.  Sometimes the kids complain, but I don't really know about it until later, because they complain in Tagalog.  Because I usually wear shirts with no sleeves, Lita said she just tells them that I don't have much money, I can't even afford to have sleeves on my shirt.  I was wondering why sometimes they would look at me funny before they left.  Recently when I've been downtown by myself doing things, I do not get anyone asking for money.  I did get one old man ask me, but I give money to the old people that ask and that doesn't bother me.  Sometimes the kids ask my name.  I rarely answer because I don't think young children should be outright asking me a question like that, but when I do answer, I tell them "Uncle John".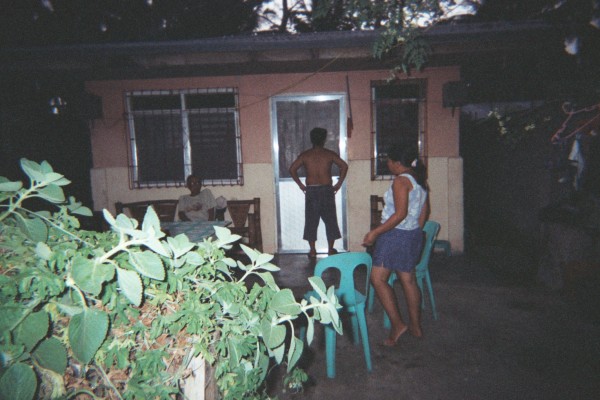 This post is so short I'm not even going to waste a city on it.  I'll just put in some of the very old pictures I found on a CD.  Most of them are pictures of this place before our house was built.  I think I did that once before, so I'll try to to repeat the same pictures.  Don't forget to click on the pictures to find out a little more information about the picture.  All these pictures were taken by someone else, not me.  They sent the film to me and I put it on a CD.  The pictures were taken in December 2007.
Salamat, Paalam
Useless Knowledge:  Hindus have a monkey for one of their gods. His name is Hanuman, and he is known for his mischievous sense of humor.