[smartads] Evidently Tiwi does not have an official seal, at least I couldn't find one, so this is their Province.
Once again I have been feeling fatter.  I've been feeling it for the last 3 days, but I haven't exactly been taking it easy on eating either.  I suppose I'm not over the "My eyes being bigger than my stomach" phase of my life.  It sure has been a long phase though, about 54 years now.  I'm 54 and my mother told me that when I ate the Gerber baby food, I had 2 Jr jars, plus a small one for dessert, at least twice a day.  When I became a teenager I really started eating and once I could buy my own food, well that's why I was up to 330 pounds.  Okay back to this morning.  I decided to weigh in and I cringed while I waited for the numbers to appear.  When they came up at 121.2 kilos (268 lbs), I was so happy.  Last time I weighed I was at 122 kilos.  I don't know why at times I feel so big.
https://texaninthephilippines.com/2011/08/13/saturday-13-aug-2011/province-albay-official-seal/
http://tiwi20.tripod.com/index.html
http://www.weather-forecast.com/locations/Tiwi
I moved some of my e-mail accounts to Mozilla Thunderbird, but my new blog e-mail: johnwjr7@texaninthephilippines.com , doesn't work there.  It says that the password won't authenticate, but I checked the password and even changed it to be sure.  Still no go.  The other ones work, but the messages take too long to get there.  I'm not sure I will be keeping that, but we'll see.
I'm starting to think that not only is the Internet getting worse, but something is affecting my computer.  I'm not sure if it's a virus or not, but I don't think so.  I've been told it could be my hard drive (C drive) going bad.  Oh hell, I hope not.  I would like to have a new larger hard drive, but I've got so many thing on there now, I don't want to lose anything.  The C drive I have is only 40G.  My D drive is 400 and something, I forget exactly and don't feel like looking, but it's over 10x larger.  I say there is something wrong because even when I am trying to open a folder, I get "Not Responding" like 9 out of 10 times.  I'm going to make an attempt to figure it out, I'll keep y'all up-to-date.  I hope it doesn't affect my blog writing, I'm already a day behind again and I didn't catch up over the weekend like I thought I would.
At 10:15 I went out to LolyKat for Lita.  She's waiting for someone, but she's tired, so she's going to lay down until he arrives.  I'll just go get her when he finally does get here.
http://www.gaiadiscovery.com/latest-places/tiwi-birthplace-of-philippine-geothermal-energy.html
You know with all this new stuff fixing to happen with the blog, I may be busy.  I'm going to have to try to find a way to make time for the NFL Draft.  I like trying to predict the near impossible task of figuring out how it will play out.  I usually only do the first round and the best I've ever down is 9 of 32 correct.  I'll be trying for double digit corrects this year.  Sometimes, when I'm not too busy, I do a 2nd round, but 6 of 32 is my best there.  I won't have time this year for 2 rounds, heck I'll be lucky to have time for the first round.
Titing now has a couple of For Sale signs on the truck out front.  If you need a decent sized truck for deliveries or hauling, you better hurry before someone else gets it.  Come take a look at it.  Archie did a good job of of sprucing it up.  The sooner that truck gets sold, the sooner the bakery will become a reality and the sooner the store can be phased out.  Even Lita is looking forward to collecting for the bakery and not having the store now.
Rain Days = 16 in a row, including a loud thunderstorm.
http://www.time.com/time/photogallery/0,29307,1948284,00.html
I had 2 more bowls of that stew from yesterday and it was still good.  There is mostly broth left and Lita suggested that I cook some pasta with that broth tomorrow.  I think that's an excellent idea.  The only problem is that there is not enough broth left to give the spaghetti time to cook.  I guess I could just cook it about 1/2 way, dump out the water, then fill it up with the broth and let it finish cooking.  That will allow the flavor of the broth to absorb into the spaghetti.  My mouth is watering already.
I heard from my, hopefully blog savior tonight.  He's already got part of the new website set up, but it's going to take about a month to complete.  He's doing this to be nice and helping me out because I need it so much.  He has a job and he just helps out in his spare time, when he has time, so that's why it's going to take so long.  That's cool.  He's doing a favor for me and it's not affecting my blog, so I've got not problem with it and in fact I really appreciate it.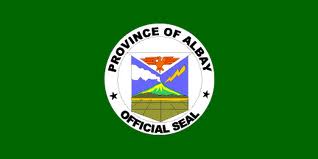 Okay I'm going to try to fix that "Not Responding" problem now.  I sure hope I don't totally screw up everything.
Salamat, Paalam
Very Useless Knowledge:  Only 16 Concorde's  were ever made, the last in 1980. On New Year's Eve 1994, one Concorde plane carried wealthy revelers on a 32-hour trip to nowhere. These travelers, who paid $23,000 apiece for the trip, rang in the New Year twice because they crossed the International Date Line.