[smartads]
We have had some interesting things happen around here recently.  I am a little late on reporting them, but not so late to make a difference.  I will start with the oldest notes in my notebook and just move up from there.  A couple of the things are really not much to talk about but I like a variety when I can get it to keep y'all reading each paragraph not knowing what the heck is going on now.
Back on Super Bowl Monday (Philippine time) I was so happy that I would finally get to see a Super Bowl.  It would be the first one I have seen in 3 years.  I saw an advertisement for it coming on, on the Solar Sports station and I had to wait for the commercial again to make sure I was not just dreaming.  It was true.  Monday, February 4th at 0730 local time, Live.  So on the day, I was up and ready.  I watched the first half, but while watching the half time show, right in between a vicious, sexy wiggle from Beyonce, we had a brown out.  The brown out lasted for exactly 3 hours, 0915 to 1215.  That seems odd to be 'exactly', but there was nothing on their Facebook page about a scheduled outage.  Anyway, if you saw the Super Bowl, you know that I missed the best half of the game.  It was 21-6 (Ravens) at half and ended up 34-31 (Ravens), so lots of things happened.  Coincidentally the Super Dome, where the game was being played, also had a brown out shortly after the second half started.  Their brown out was only 34 minutes though.  I hope that  Solar Sports will show the NFL Draft coming up in April and also show a few games this next season.  I think I will contact them and ask that they do that.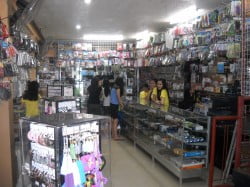 Here's one of the items that is not much to talk about, to get it out of the way.  Recently I have been watching American Classic TV on the internet.  There are several places that I have found to watch them here, but the best one so far is http://free-classic-tv-shows.com/ .  I tried Hula, CBS, NBC and ABC websites but you have to be in the United States or a US Territory to watch those.  Mostly I have been watching the George Burns and Gracie Allen Show.  That Gracie is so funny.  I didn't think I would laugh, but it's hard not with her around.  I have also been watching some old movies like "Little Princess" (Shirley Temple version), "Little Lord Fauntleroy"  and "Great Expectations".  That Little Lord Fauntleroy was much better than I remember.  Did you know that there were at least 2 versions of The Wizard of Oz before Judy Garland made it famous in 1939?  I didn't know, had no clue.  They are both silent films from 1910 and 1925.  The one from 1910 is only a little over 13 minutes long.  Both videos can be found at this location.  The home page for the different movies is here at this link.  That ended up being longer than I thought it would when I started the paragraph, but I suppose that shouldn't really surprise me because I am always blah, blah, blahing.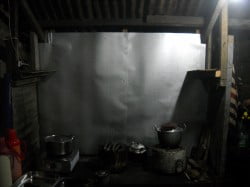 Juvic went downtown to buy some onions for Lita, but she couldn't do it.  It was a Friday, during the day, but everyone was closed and in the process of moving to the new market in Rawis.  I just put a story on the blog about that.  Check it out HERE.  I posted that story just as soon as I found out about it, although Lita said she knew 2 days ago.  I guess she didn't want to bother me while I was sick.  I told her that since she goes downtown more than I do, she needs to let me know when she finds out things like this so I can put it in the blog as soon as possible.  When/If it ever stops raining and it dries up a little bit, I am going to walk to the new market.  According to Lita there is a shortcut to get there through a cemetery not far from here.  She said that she would get Joan to walk with me.  She then said that while going through the cemetery that someone would stick there hand up through a grave and grab my ankle.  I said that was okay because I would have Joan there to scream for me.  I'm sure he can scream pretty loud when he gets scared.  I hope to get pictures of the inside of the new market while there, so I hope it is soon.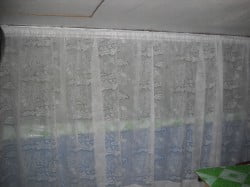 Everyone that went to Tambis has now returned.  They arrived about 10 past noon today (the 11th).  Just as the van pulled up and they were exiting, it started pouring down rain.  I wish that I would have been able to go to the funeral too, but since I was having 'abnormally frequent intestinal evacuations' (aka diarrhea), I just couldn't chance it.  As it turned out I would have embarrassed myself at least 3 times in the next 6 hours after they left.  I'm sure that Khany that doesn't mind and I hope that Bebie understands too.  Lita stayed here also to take care of me.  Friday was really the last day I had any aches and pains, but not until Sunday did I feel well enough to go outside without having to worry about the CR being occupied.
Salamat, Y'all