[smartads]
CALBAYOG CITY — The City Government started demolishing Wednesday the City Public Market following the demolition order from the City Engineering Office (CEO), the same day the court denied the petitioner's Temporary Restraining Order (TRO) to stop the move.
The demolition order came after CEO found in its ocular inspection that the market buildings were already dilapidated and hazardous to both tenants and buyers.
Mayor Ronald Aquino said in a press conference that the demolition followed a procedure. The press conference was held while the protest was happening in the market.
Aquino said the tenants were given more than one year to vacate and relocate to the new market but they did not because they do not want to lose their "illegal transactions."
He added that the Department of Environment and National Resources (DENR) already sent a letter that the city may violate the Clean Water Act unless it relocates the market, which presently sits near the river.
The demolition team failed to enter the market all morning as tenants picketed outside to block their entry.
Calbayog Market Phase 1-2 Occupants Association (CAMPPOA) Chairman Boy Ajero, who led the picket, said in an interview that they will only leave if the city showed the demolition order from the court.
"We filed a TRO last year and it was granted through a Special Civil Case (SCA) 163. If I'm not mistaken we have a hearing on February 22, 2013… so this is ongoing," Arejo said.
Arejo questioned why the order to demolish took so long if it is already dilapidated and hazardous.
He said the government favored only one businessman over them who are "little."
Please continue reading at the link below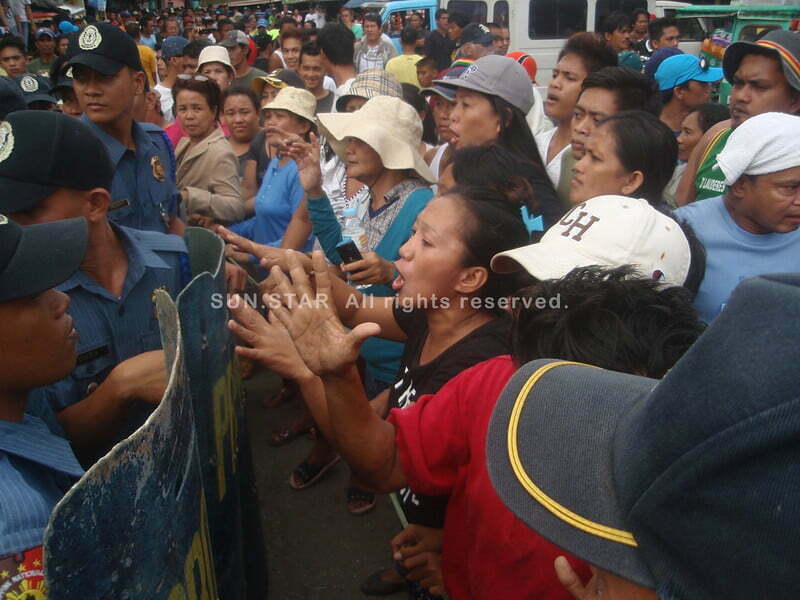 http://www.sunstar.com.ph/tacloban/local-news/2013/02/07/market-demolished-court-denies-tenants-tro-266949