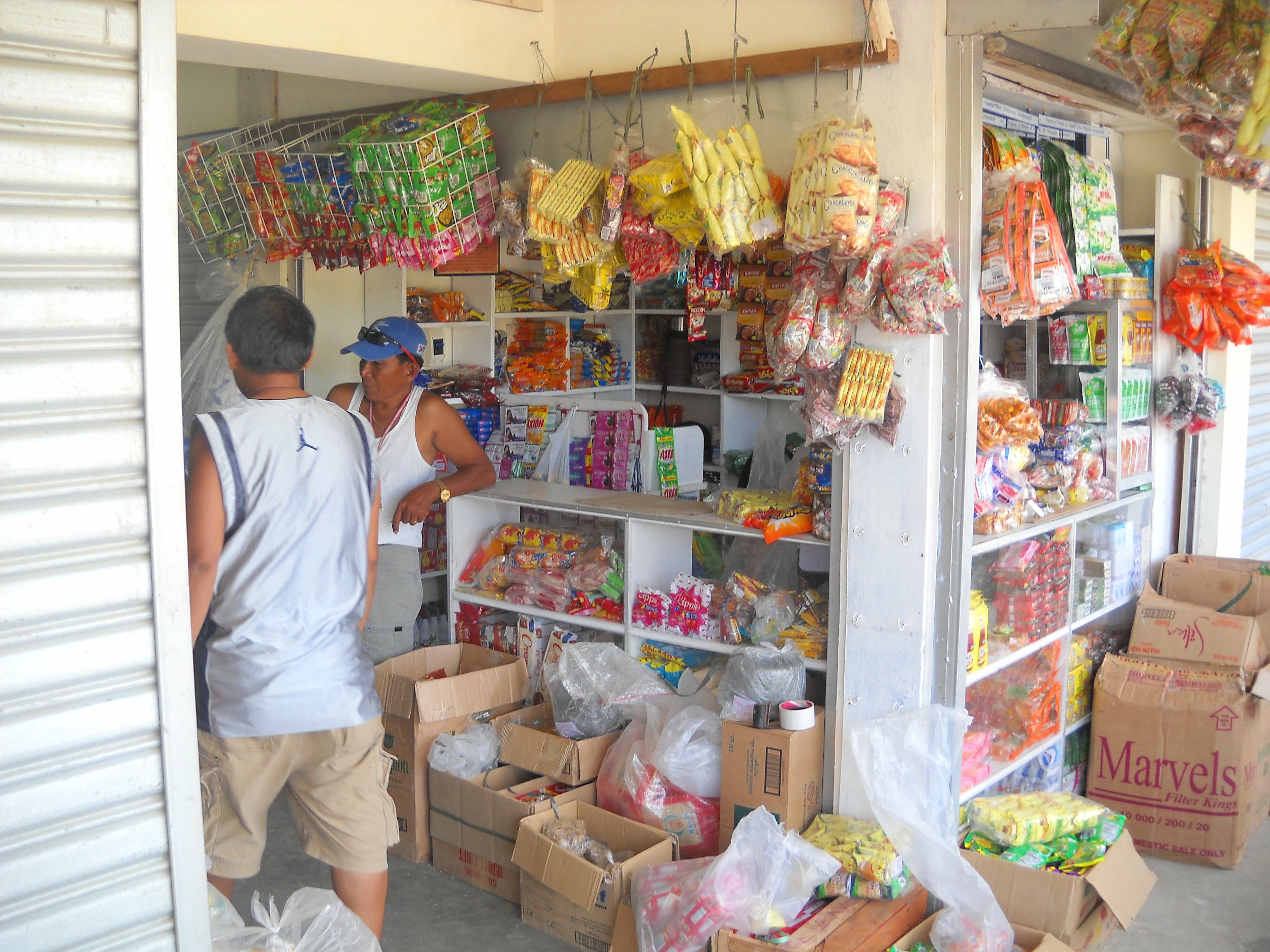 [smartads]
Since the last post I have been sick twice, plus you already know about the death of my best friend.  I just have not been in the adventure mode recently and I have not been paying much attention to things going on around me either.  Although I'm still bummed about BJ's death, and even with Khany's death not too long ago, at least I am no longer sick, at least not physically.  I sure do not have a lot of information for a post, but what I do have is interesting.  Some of it is old news, but a bit of an update on that news.  I will have to come up with some things as I go along to make a complete post though.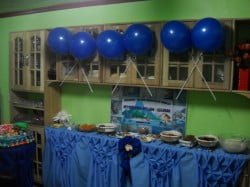 In addition to missing the funeral of Khany and not being able to go to Texas for BJ, I also missed the christening of Marge's baby (Rhynz) and Samantha because my eyes were really, really red.  I have no idea why except for maybe too much TV and computer.  They were red for about 5 days.  I used Visine for 3 days and it finally went away.  I think I will use that Visine every night before going to bed so maybe to keep that away.  Titing said I looked like Dracula and I didn't want to take a chance that it would be transferred to the babies or to anyone else for that matter.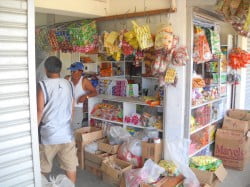 Last week I got a suggestion from Scott about trying Justin TV to watch TV on the internet.  Evidently it works well for him.  I had tried Justin TV before to watch NFL games but had not tried it for movies before, or TV.  When I watched the NFL games I would get some freezing and I would miss some good plays at times.  I believe at one time there it had me locked out and I couldn't get the games anymore.  Anyway, since I consider Scott to be a pretty cool guy, I went ahead and tried Justin TV again.  After all I do have a newer, supposedly faster computer now although the connection is still the same.  Well to my surprise it worked.  In fact it worked pretty good.  I watched a movie called 'Safe House', which is from 2012 and I had never heard of it.  Except for a few very short freezes, it was a nice experience.  The picture was nice and clear and I actually got to watch the whole thing without getting frustrated.
Mark also sent me a few websites to check out and I used a couple of those too.  He sent me 5 of them, but I could only get 3 of them to work, including the YouTube.  I didn't try very hard at the time, but I will go back to them again later.  One of the ones I got to work got me to The 70's Show.  I watched couple of episodes of that.  I love that show.  I would like to have every season of that and even almost bought it on e-bay one day, but I passed for some reason that I don't remember right now.  So anyway I have at least 3 places to go now to watch TV and/or movies.  I wanted something like TV Land, hopefully to watch Perry Mason, but I couldn't really find that.  I did find Peter Gunn, Dragnet and Adam-12 though, plus other detective shows.  I don't have it all organized just yet, but I'll get around to it pretty soon.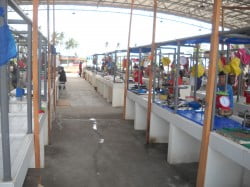 I finally got over to the new market and took a few pictures of both the inside and outside.  There are already quite a few pictures of the place circulating around the internet so I'm a bit late, but of course my pictures are unique.  I will not be able to use laziness for a reason for not getting there anymore.  I went there with Cathy, Casandra, Joshua and Khan and it took us all of 3 minutes to make the walk.  Nope not a mistype and not kidding, 3 minutes.  We just took a short cut through a little village close to here and there we were in the parking lot of the market.  The only problem I had was crossing the little make shift bridge the locals have set up.  Actually it's just mostly some 2×4's across the little creak, but it did have a place for the hands too.  It was a problem because I was afraid that it would cave in under my weight.  As it was it just bent a little, but I don't think that if there were 2 of me, we should try to cross together.  We had to zigzag through the village and I probably will get lost until I do it a couple of times, but unless it has been raining a lot or I am sick, I should have no problem getting there.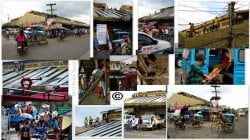 So now that the old wet market is finally being torn down, I have discovered, and again it is already on the internet in many places, that a Gaisano Grand Mall will be put up there.  I am glad the old market is going, it was just too shabby.  I feel for the people that can't afford the higher prices at the new market, but a lot of them are adjusting and finding other places to do their trade.  So with this mall and the Robinson Mall (if it ever gets going), we are really going to have some nice shopping here.  Here is a good story about the Gaisano Grand Malls if you want to know a little bit about it.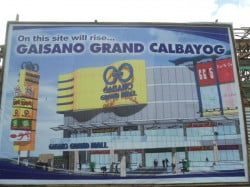 I have also read that soon we will be getting a company called Puregold.  I'm not sure but I think this is like a Sam's Club, selling items in bulk at discounted prices.  This company has been building stores left and right recently, so it's about time that they made their way to our little section of the Philippines.  All this, plus other things I'm sure that I have missed or I don't know about, and they are also upgraded Nijaga Park.  The last time I looked at the progress on the park, it was progressing nicely.  I hear they are suppose to clean up the dock area too, so it all adds up to Calbayog City, a city on the rise.
Salamat, Y'all