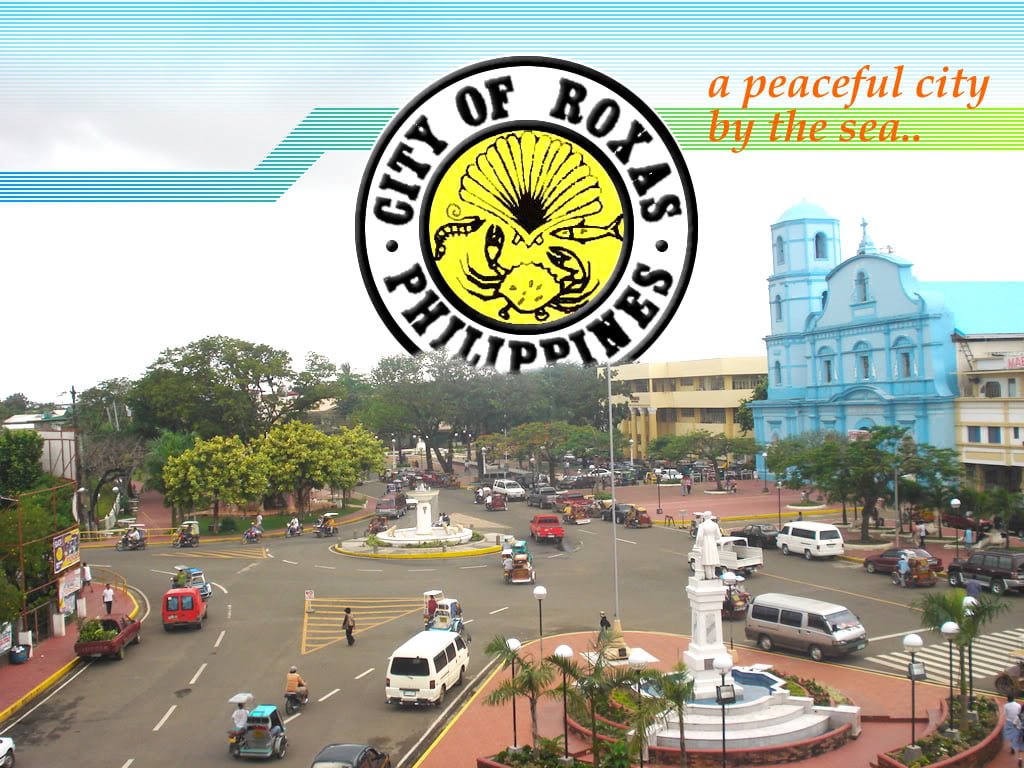 [smartads] Another exciting day here in Bagacay, Calbayog City, Samar Philippines.  We have had so many things going on, I don't really know where to start.  So I guess I'll start with the fact that I'm lying about it being an exciting day.  I just figured if I started out telling you it is a boring day, then you might not even open the post to read it.  Stick around though, I might have a few more surprises for you.
Most of the day I sat in the computer room or out in LolyKat, as usual.  The kittens moved around more than I did early in the day.
Roxas City is a medium-sized city in the province of Capiz, Philippines and the chief port of Northern Panay. Formerly known as the Municipality of Capiz but was named Roxas City after it became a chartered city on May 12, 1951. As of 2010, the city mayor is former city vice mayor Angel Alan Celino who was elected during the 2010 election.
http://en.wikipedia.org/wiki/Roxas,_Capiz
The city is famed for its aquaculture production dubbed as the country's seafood capital. The old Capiz Bridge (now Roxas City Bridge) made the city known as the "Venice of the Visayas".  The language spoken in Roxas City are Capiznon and Hiligaynon.  Based on the 2010 census, the city has a population of 157,313 people with a density of 1,542.89/km2 (3,996.07/sq mi).
The abundance of marine life makes Roxas City the "Seafood Capital of the Philippines." This environment-friendly city is home to one of the richest fishing grounds in the country. Roxas City's Baybay Beach is just over 7 kilometers long. The tallest sea cliffs in Western Visayas can be found on the city's north side. Roxas City has been a Hall of Famer of the Regional Cleanest and Greenest Component City in Western Visayas Award of the Gawad Pangulo sa Kapaligiran Program of the national government.
http://capiz.islandsphilippines.com/
Lita and I were talking today about me getting up early with her tomorrow morning so I could go by the ATM to get some money for our trip to Tambis on Thursday morning.  I left the money in the account on purpose because if it's in our possession, it has a tendency to get used.  However now Lita tell me that she wants to go downtown this afternoon instead of in the morning.  That's fine with me and I'm pretty sure that the line at the ATM at 0500 is nil or almost nil, but I wonder what it will be like at 5:00pm?
All the food we have was sold early today, around 4:00pm.  Lita had me close up everything, including the store, so maybe she is getting ready to go downtown.  At this time I'm still hoping that she changes her mind again and waits until in the morning.  I don't relish standing in the ATM line.
I made some of that vegetable mix today.  I'm going to have to come up with a name for that.  Any suggestions?  Today I made it with chicken, so it was extra good.
According to Titing, we should be leaving here about 0900 on Thursday morning (day after tomorrow) via a Grand Tour van.  He opted not to use the Duptour van even though it is P20 per person cheaper, because they will not travel unless they have a full 16 passengers.  Actually I think none of them will travel unless they have a full vehicle, but the Grand Tour is more popular and they fill up faster.
http://www.zamboanga.com/z/index.php?title=Roxas_City,_Capiz,_Philippines
Titing also got a private van (no a/c) to take us from Tacloban to Tambis.  He said it would cost us P200 each.  He asked me if I had a problem with a van with no air con.  Well I'd rather have a van with a/c, but as long as I can open the window(s), it should be okay.
You know people, if it wasn't for this little video that I'm going to attempt to make on this trip, I'd be trying to talk my way out of going.  We could save money on my transportation and my special foods costs.  However, I want to try to do this video because I plan to do a lot more of them for the new website and this will be like a practice run for me.  I hope that y'all will check the video out and give me some feedback on it.  As the saying goes, I can't fix it if I don't know what's broken.
It's 4:32pm now.  Vicky is about finished cleaning up and I'm sure that at anytime now Lita is going to say something like, "Let's go now".  It would take me about a minute to get ready and I know that after she says she is ready, I still have about 10-15 minutes before she is actually ready to go.  I've been thinking about trying to get her over to Bo's Coffee so she can check it out, but usually when she gets downtown, all she wants to do is shop, then get home.  I have had zero cups of coffee today, so I guess I'm not that addicted to it yet.
It's 4:45pm and Lita just came in and said, "Let's get ready to go".  I wasn't too far off.
Okay, so we went and I'm back.  It's about 5:45pm now.  The line at the ATM was not long.  In fact there was only 1 person in front of me and they were already at the machine.  Of course it was one of those people that takes a long time to do something that takes me about 2 minutes to do.  It only takes me that long because I have to wait on the ATM to catch up with me.  Lita is still downtown shopping for the food for Vicky to cook in the morning.  I didn't even have to give her any of the money that I just took out of the ATM, so that's a good sign.  I spent some of it though.  I bought a loaf of bread, Listerine, some pork skins, a Red Pepsi and a ride home.  The bread I got was the Gardenia white bread.  I bought it at Rose Pharmacy and they didn't have any of the wheat bread.  I bought a medium bottle of Listerine and Lita also bought a small one.  That's the one she wants to bring to Tambis.  The pork skins are for Lita.  I don't like the version of the pork skins here.  When Lita went to the market, I headed over to get a ride home.  I had the guy stop in front of our usual sari-sari store were I buy the Red Pepsi's and I just walked the rest of the way home.    I paid about .42 (P18) for my ride home, which is above normal (P10), but I normally go above normal.
http://keithcabillon.multiply.com/photos/album/38/Roxas_City_by_Night
While I was at the house alone, I didn't do much of what I should have been doing.  It was so quiet here, I just did what I wanted to do without interruptions.  I wanted to play Text Twist.  I actually set a personal record too, but that record is not that great (153980).  At least that's the highest record I have with this current game.  I can't really remember if I have actually been higher than that, maybe.  Lita finally showed back up around 6:30pm.
I had leftover adobo for supper, but not that much.  I still have some of the vegetable mix left too.  I'm going to mix that with a new batch of vegetables tomorrow.  Lita says she will be sure to get me some potatoes, carrots and onions while we are in Tambis.  I did remember to pack my can of beans too.
Mar, Ludy and Marianne stopped by this evening.  They were all discussing the trip to Tambis, but I didn't get much out of the conversation.  I know what day we are leaving and probably what time.  I'm sure that if any of that changes I'll find out before we leave.  That's something that bothers me about being here.  In Texas, I was the one that knew all the details about when and where.  When we start traveling to different areas of the Philippines and out of the Philippines, I will be the one making the plans for that, so it's okay.  I'll take a backseat for now.  I can't always be the driver.  Anyways, for now, it's time to go.
http://www.junnjunmendoza.com/a-3-day-captivating-trip-in-roxas-city-and-capiz.html
Salamat, Paalam
http://en.wikipedia.org/wiki/Roxas,_Capiz
If anything, taxes for the lower and middle class and maybe even the upper middle class should even probably be cut further. But I think that people at the high end – people like myself – should be paying a lot more in taxes. We have it better than we've ever had it. ——– Warren Buffett