[smartads] I left you wondering how delicious my sweet potato sandwiches with grilled onions and peppers would be although I don't have any ketchup and had to use my mustard again.  They were great, but I used almost all the remaining mustard.
Tawi-Tawi is an island province of the Philippines located in the Autonomous Region in Muslim Mindanao (ARMM). The capital of Tawi-Tawi is Bongao. The province is the southernmost of the country sharing sea borders with the Malaysian State of Sabah and the Indonesian East Kalimantan province. To the northeast lies the province of Sulu and to the west is Sabah in Malaysia. Tawi-Tawi also covers some islands in the Sulu Sea to the northwest, the Cagayan de Tawi-Tawi Island and the Turtle Islands, just 20 kilometers away from Sabah.
Sibutu remained under Spanish rule until year 1900.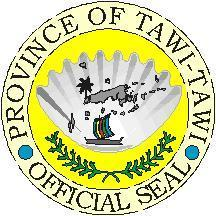 http://zamboangajournal.blogspot.com/2009/07/simunul-island-dubbed-as-dubai-of.html
Tawi-Tawi was previously part of the province of Sulu. On September 11, 1973, pursuant to Presidential Decree No. 302, the new province of Tawi-Tawi was officially created, separate from Sulu. The seat of the provincial government was established in Bongao.
The name of Tawi-Tawi is a projection of the Malay word "jauh" meaning "far." Prehistoric travelers from the Asian mainland would repeat the word as "jaui-jaui" to mean "far away" because of the distance of the islands from the continent of Asia. The word "Tawi-Tawi" was picked up to later become the official name of the province.
http://manilaoldtimer.net/Travels/Tawi%20Tawi.html
I got up this rainy morning at a time unbeknownst to me.  When I got up, I made breakfast for Lita and myself, then headed for the computer.  I answered the comments on there.  Tom informed me that the comment section was not working on the other site, so I made an attempt to fix that.  I hope I did and I now get comments on those blogs.  After that I just piddle paddled around on the computer.  I do have 3 posts in addition to the regular posts that need to be done.  I'll get to those later in the day.  Since my chair is fixed, I can be at the computer longer these days.
Well I guess I should go open LolyKat.  Lita is going shopping with Jay soon and they will get things for in here.  I'm not sure how much money she has to spend, but cigarettes, candy and coffee are a must to buy today.  Aji-no-moto (accent) and soy sauce would be nice too.
At 12:07pm, Lita and Jay left for the market, new list in hand.  Hopefully she will pretty much stick to the list this time and not waste money on things we don't really need.  Sometimes she also buys something new to see if it will sell.  She has a poor track record on those.  She has tried at least 7 different new products and only 1 of them has even been a good seller.  That was the Whip It's (kool-aid sticks I call them).
http://moniquedy.wordpress.com/2011/10/05/travel-the-philippines/
I wish I had something to play my CD's on out here.  I've been trying to sing Loretta Lynn songs all morning.  I have a player, but it's 110V and I would need a transformer to play it with the 220V here.  I also have a portable one, but things are such a mess in the computer room, I doubt I'd be able to find it without extensive searching.  I certainly can't do it with the store open and both Lita and Jay gone.  I'll just keep singing miserably to myself for now.
Jay returned at 12:55pm with the things for the store.  Lita stayed downtown to continue shopping, but she should be back pretty soon.  I need to check the things she bought to see if I need to complain.
Well I checked everything and she did pretty much stick to the list.  There were a few discrepancies, but nothing major.  Lita even showed up before I finished putting everything away.  It's only been about 15 minutes since Jay got home.  Wow!  She even got my peanut butter.  Normally she tells me that she didn't have enough money and she sacrifices the peanut butter.
Jay has been invited to go to a fiesta in another barangay that is about a 2 hour trip from here.  Lita said he could go even though he most likely will not be returning until in the morning.  Finally he is acting like a 20 year old single guy.  Usually he is in bed early.  I kid him about it often.
I have been drinking the rum that Titing got me for Christmas.  I've been mixing it with some Tropicana Twister and it's pretty good.  I haven't been using too much though.  Just enough to taste the rum.
Lita made some popcorn, but I don't feel much like eating popcorn.
I think I've created a problem with those cucumber and tomato sandwiches.  Lita likes them as much as I do.  I think we will be eating a lot of those in the future.  I need to get some mayonnaise to go with them, it will make them taste even better.
For some reason the water is off.  Everyone in the compound has no water.  They just turn things off with no explanation here.  The water, the electric, the cable and the Internet can all go out with no warning and no explanation.  It just comes back on whenever.
http://www.flickr.com/photos/eazy360/6252432065/
Salamat, Paalam
Answers to 7 Jan Quiz.
Filipino:  Tawi-Tawi – The Turtle Islands (part of Tawi-Tawi) are only 20 kilometers from Sabah.
Texas:  LaGrange  (I like this song too)
New Quiz Questions.
Filipino:In which town is the "First Monument of Rizal" located?
Texas:  Which battle was the last of the Texas Revolution?
Answers tomorrow.
Useless Knowledge:  Bill Cosby became the first black leading actor in a TV drama series when he starred opposite Robert Culp on I Spy.   He won 3 Best Actor in a Drama Series Emmys for his role as Alexander "Scotty" Scott.