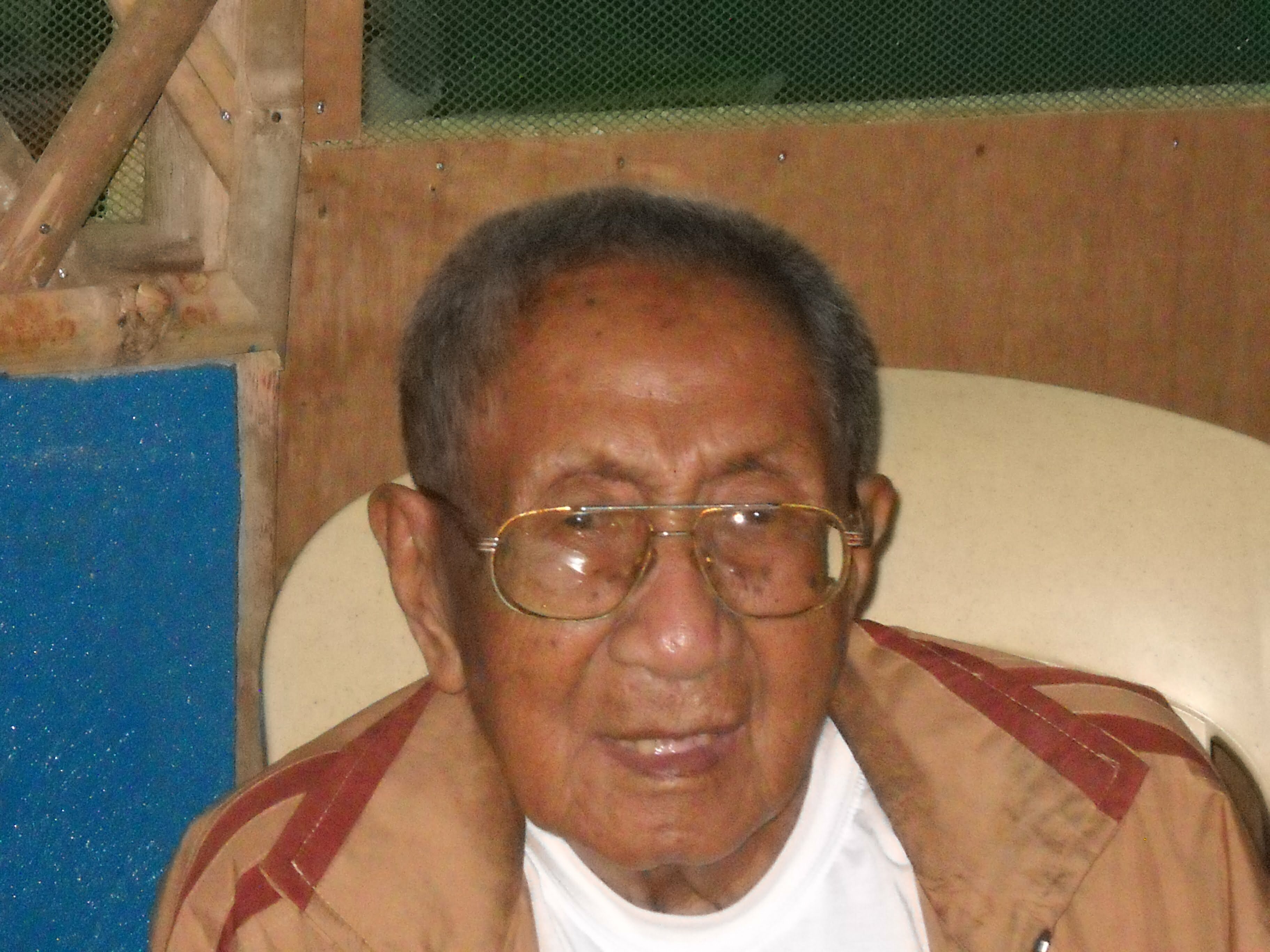 [smartads]
For all of y'all that read my last post, you will know that Lita and I met Ted and Gloria Kennedy this past Saturday and they invited us out to eat at the Ciriaco's Elsa Cafe.  Well we were out front waiting on them and they showed up out there, even though they were staying at the Ciriaco.  I was wondering what the heck was going on, but I soon found out.  They were saying that the service at the Ciriaco was a bit slow and wanted to know if there was someplace else in town that was a good restaurant.  Well you know that the first thing that came into my mind was Marcial's Grille and they agreed to give it a try.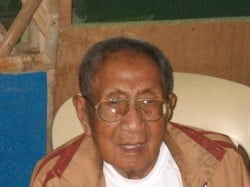 We were debating the best way to get there when Gloria decided to ask the driver of the Ciriaco van if he would take them.  Surprise surprise he would.  Not only that, but since we were guest of their guests, we got to go along with them.  So we piled in the van and headed out.  We had to avoid the Rosales bridge area since that bridge is still closed for construction, and the other bridge is really crowded, but since there are only 2 bridges over the river, it was necessary.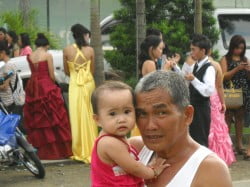 When we arrived at Marcial's Grille, Ted said they they pass by this place almost everyday, remember they have been here since last month, and they had no idea that this place was here.  I guess her relatives failed to mention it.  The Ciriaco van driver told Gloria that when they are finished to give them a call and they would come pick us up also.  Now that's some first class service.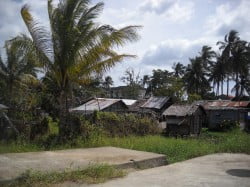 Although it felt a bit awkward, since I wasn't paying, the Kennedy's basically left the ordering up to me.  I suppose it's because I had been there before and I also mentioned the group meals that they have, even though the waiter did not give us the menu for those meals.  When I mentioned it, he got us one and we ended up ordering one of those because it had a variety of good items, including the baby back ribs and the spring rolls of course.  There were, I think, 7 or 8, maybe 9 different items in that order.  Lita and Gloria are the only ones that ate the soup (it was fish soup), but they said it was very good.  The meal was said to be for 6-8 people and there were only 4 of us so we could not eat it all, but did get most of it gone.  If it would have been all ribs, spring rolls and fruit salad, it would have all been gone.  I would have made sure of that.  The total price was P1710 ($42.75) and we were all pretty full.  All the leftovers were brought home to our house for the relatives and they all thought it was really good.  I thought Gloria would take the leftovers with her, but since they were staying at the Ciriaco, they didn't want to mess with it.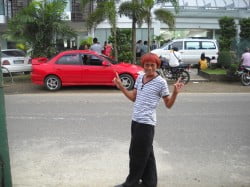 When we got ready to call the Ciriaco to have the van pick us up, Gloria could not find her cell phone.  She had the Ciriaco phone number in her cell phone and no one there knew the number for the hotel.  Finally one of the waiters found a way to get the number and let Gloria use the phone behind the counter to call.  They were there to pick us up in only about 10 minutes.  It was a nice night out and we thanked Ted and Gloria for bringing us.  We really were not expecting to get such a nice meal that evening.
Another quick note about Ted and Gloria is that Ted says he is able to drink the local water without getting sick, but Gloria cannot.  I thought that unusual mainly because I know that neither Lita or I can drink the local water and he is the first American that I have heard about that can.  More power to him.  Also I never got a picture of them, but I hope to be able to correct that error the next time I see them.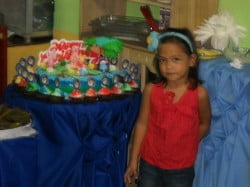 As for our restaurant out front, Lita says that it will for sure officially open on Monday, 4 March 2013.  I plan to start up a monthly expat get together and have American style food to eat.  Of course we will have to sell the food, but with a meal we will give y'all a 15% discount on that day/night (I don't know what time I will have it yet) for the drinks, including beer and soft drinks, but not the hard liquor, which you would have to bring yourself if you just have to have it.
The food would all be 1 item like fried chicken, spaghetti, hamburgers or taco salad (and other things) and they will be as close to the American way of making them as we can get around here.  Lita makes her own spaghetti sauce so you don't have to worry about that sweet sauce they serve here or having hot dogs in there.  We will try to have a different menu item each month, but, as I said it would only be the 1 item each month because it would get to complicated to have numerous special items.  I will find a way to get the information out to y'all about what the food item for that month will be ahead of time because Lita would like to know how many people will be coming so she can make the right amount of food.  I'm thinking about making a Facebook page for it, just as soon as we get a name for the restaurant.
Speaking of a name for the restaurant, does anyone have a suggestion?  I suggested either Bagacay Cafe, LJ Cafe or LJ Restaurant.  The LJ would stand for "Lita" and "Judith".  I'm not too sure if the people here really know what the "Cafe" means though.  Do you think they would want to order a lot of coffee?  That would be okay though because we will have coffee too.  I think Lita is leaning towards one of the cafe ideas, but if you have an outstanding name, I'm sure she would really consider it.  Supposedly the shorter the name, the less expensive it is to make the sign for the restaurant.  In that case, LJ Cafe would be the winner.  The Bagacay Cafe gives you a more exact idea of where the restaurant is located though, so we'll see what they decide.  Judith will get going to get the permit since she is an old hand at such things because of the Joyous Eatery that she use to have in the downtown area.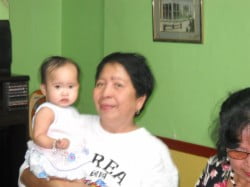 This post is getting a bit long, but I wanted to mention a couple more things.  First of all we have been having several brown outs again recently.  This past Sunday we had 2 of them.  One was from approximately 0330 to 0810 and the other was 1103 to 1116.  With all the businesses coming to the area that brown out problem will for sure have to be taken care of.
The last thing is that I have 3 websites below here that are nice.  I put what the link is about as the title so if you are interested or curious about it, check it out.  Notice that on the second one it is possible to register for a B & B here via the internet.  I plan to located this B & B and put it on my new map that I have been developing.  The only way to get accurate information on many of these places is to visit them in person and take notes of the area.
Almira Garden Facebook picture with rates and phone numbers
S & R Bed and Breakfast webpage with phone numbers, e-mail and even registration
Wow City – Your Social Community Network – Calbayog (or any city) locate businesses and community activity
That Wow City website seems like a pretty good and well laid out site.
Salamat, Y'all