[smartads] At the end of the last post I hoping that the blog(s) would start making money so Lita wouldn't complain when I told her that I needed to spend more time on them then in LolyKat.  I'm not really overjoyed with staying in the store for hours on end.  I need to do it though so she will not have to do it all day.  Of course if the blog(s) is/are making money, she wouldn't be complaining at all staying out there.
Today is 30 Dec 2011, it's Rizal Day, named for Jose Rizal, a hero in the Philippines.  Happy Rizal Day.  I don't think anyone will be saying that today, but it is a national holiday.
Sulu (Tausūg: Sūg Arabic script: سوگ) is an autonomous island province of the Philippines located in the Autonomous Region in Muslim Mindanao (ARMM). Its capital is Jolo and occupies the middle group of islands of the Sulu Archipelago, between Basilan and Tawi-Tawi. It is home to the historical Sultanate of Sulu.
Although consisting of a mixed community of Muslims and Christians, the Tausug dominate the Sulu Archipelago. The Tausug were among the first inhabitants of the Philippines to embrace Islam as a religion and a way of life.
Their traditional religio-political structure is the sultanate. The sultan is the head of all ranks. Succession is by election by his staff although patrilineal succession is the ideal.
The Tausug are referred to as 'people of the current', reflective of their close ties to the sea. The handicrafts of Sulu mirror Islamic and Indonesian influences. Skilled artisans make boats, bladed weapons, bronze and brassware, pis cloth, embroidered textiles, shellcraft, traditional house carvings, and carved wooden grave markers.
http://www.us-philippines.com/dealermp/sulu.htm
Mar and family are heading for Malajog Beach today.  They were kind enough to invite us to go, but I don't think we will be.  Lita is getting better, but she still felt feverish again early this morning.  I also have a tickle in my throat this morning.  I figure the biggest reason why I don't really want to go is I figured since it is a holiday, it will be crowded.  I like going to the beach when it's not crowded, but when there's too many people, I just can't relax.  Just more eyes staring at the Kano.  Mar's family is very busy most of the year, so they take their time off seriously and when they can.  I hope they have a good time.  Mar is cool, Ludy is funny and Marianne is sweet (at least around me) so I like it when they are around, but I don't want to infringe on their family time off too much.  We will get to see more of them on our little trip to Cebu in February.
I guess I should mention that I'm out in LolyKat and it's about 0850 and I've been out here about 45 minutes.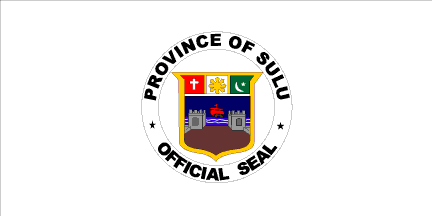 http://www.crwflags.com/fotw/flags/ph-armm.html
I've only got 2 more sheets left in this notebook.  I do have 2 or 3 extra notebooks in the house though, so relax.  I won't leave you in suspense until I get buy a new notebook.  Maybe I should buy the larger notebooks, if I can find them.  I don't remember seeing any actually.  If I can't find any, I will try to remember to get some when I go to Korea and/or Texas.  Those 5 subject notebooks would be good to have.  I might even use 1 or 2 of the tabs for my stories, if I can think of another one to write.  I had no dreams last night that I remember.  I went to bed thinking space adventure, but it didn't work.  I'll try again tonight and the next day if necessary.  I hope to remember enough of a dream so I can "alter" it into a story.
Arnel decided to sit and talk a few minutes.  He just seemed to be a bit curious about me.  I told him some things, nothing that most people here don't already know.  Things like my age, last name, grand kids and how long I've been married.  He's pretty good in English so it's not hard to communicate with him, although I did have to explain some of my terms at times.  I do miss having a normal conversation with someone where I don't have to repeat things and/or explain things constantly.
Since we're talking about things I miss, I also miss eating consistently.  I do not miss eating constantly though.  What I mean is when I eat here, I usually eat the same thing everyday.  That's okay, but after awhile you get tired of it.  Since I'm such a picky eater, my options are limited.  I hope that with the next check or the one after that, that will start to change.  I mean I liked having pancakes 2-4 times per week for breakfast, but I haven't had any in months now.  Even my chicken intake is low.  I usually just use the bullion cubes to season my stews and that's going to have to be reduced.  That's too much sodium every week.  I have been using less of them recently though.  If I had an oven around here, I'd have more cooking options and that would help out plenty.
I did get a short break from LolyKat today.  Lita got up to chat with Bebie and Vicky because she was feeling better.  I guess the medicine she took is doing it's job.  It look like she was going to regress into being sick again.  I think it's because she gets up before she is fully well, but you can't tell her that, because she really doesn't like laying there doing nothing.
The tickle in my throat is gone also.  While I was eating lunch it went away.  Speaking of lunch I did end up cooking the same old things, but in a different way.  I peeled and cut the potatoes, carrots and onions, but instead of making a stew, I fried it all in a little bit of oil, along with some peppers and garlic.  I was wishing for some seasoned salt, but I had to do without.  That turned out tasty enough to make me want to remember that for future eating.
http://www.ivanhenares.com/2010/09/sulu-day-trip-to-jolo.html
I have tentatively secured a ride to and from Marcial's Grille on 2 Jan, 1:00pm.  Mar said that he would be sure someone is here to take us.  He tried to talk me into going to the Ciriaco Hotel Elsa Cafe instead, but I didn't want to.  I've heard enough about Marcial's Grille that I want to try them out.  I will be sure to remind him as often as I see him between now and then.  I figure if they forget for some reason, we will just take a tricycle downtown and then another tricycle to the restaurant from downtown.
I am now out of Yahtzee sheets.  It's a stupid game anyway.  The highest score I had for any one game for that whole pad was 2117.  I have been over 2300 before on the Triple Yahtzee, but that was long ago.  Now I'm going to have to find and buy some more pads.  The regular or Triple Yahtzee will do.
One of the local looney ladies came by today.  She mumbles a lot and asks for food sometimes.  Lita just gives her some, but you have to watch her or she'll get a lot more than she needs.  We have some banana's hanging up over the display case and she likes to 'steal' a couple of them.  We let her 'steal' them.  Lita tried to give her some one day, but she wouldn't take them.  I guess she'd rather 'steal' them.
We have a new reader.  It is Richard and Perla.  Thanks for checking us out and I hope that I and we will be able to help you in this area and any other area of the Philippines you'd like to know about.
We're going to Judith's house tonight to eat.  I guess Lita is feeling well enough to go.  Supposedly there will be plenty of crab to eat tonight.  That's enough to make Lita well almost automatically.  Most likely that means that I will be eating roasted chicken from Chooks, but we'll see.
http://tabangsulu.blogspot.com/2011/04/sulu-its-hidden-beauty.html
I contacted Bob Martin, my host for this blog, and he is checking the other blogs to see what he would charge to host those also.  I depends on how much work it will take I guess.  I don't know if I'm going to take those off the free website yet, I'm just checking out all my options.  After I talk to the lady at the DILG building, I will know more.  If I have to, I will transfer all the blogs to WordPress, but he didn't say anything yet, so I'm going to wait.  I don't really want to have to do it, but I will if it will be less expensive for me in the long run.  With WordPress I have more theme options and better looking blogs anyway because of that.
I didn't go to that party after all.  Lita went, but she found out ahead of time that they did not buy anything special for me to eat, so they would have to after I arrived.  Since I didn't arrive, they didn't have to.  Lita did buy one of those roasted chickens though and Khany brought it back on the Titing's Pepcycle (that's my new name for the Pepsi cycle).  Khany was heading this way anyway to pick up something else and drop something off.  I ate all the white meat and will have to eat the dark meat another time, I'm full now.  I'm thinking to buy some tomatoes and cheese to make sandwiches with that.  I usually try to dilute the taste of the dark meat if I can.
http://zamboangajournal.blogspot.com/2011/02/come-and-visit-my-sulu.html
Salamat, Paalam
Useless Knowledge:  In the Roman Republic of 500BC, the senate could appoint a supreme national commander for a limited time during periods of emergency. While in charge, his word was law. His title in Latin meant "I have spoken." The title was "Dictator."
Another site to checkout:
http://antipinoy.com/six-predictions-for-the-philippines-in-2012