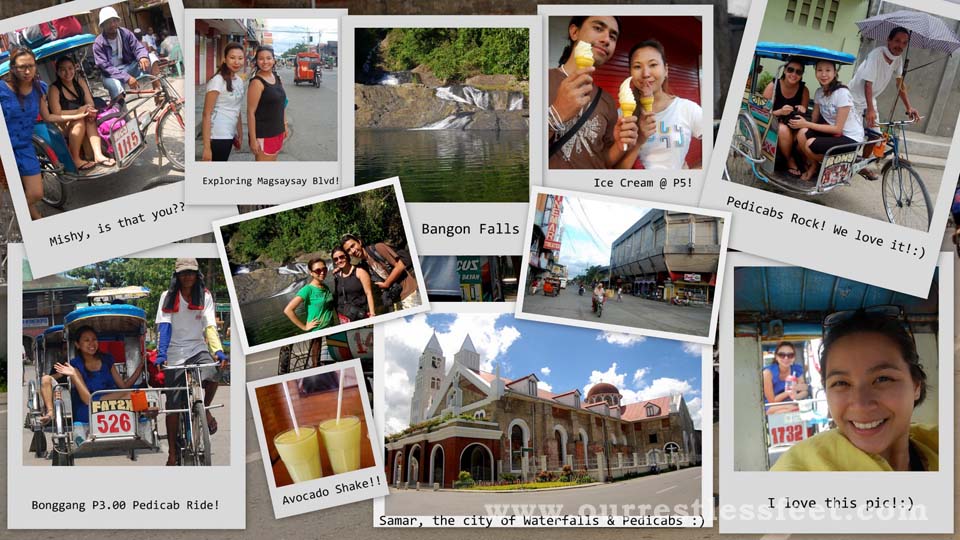 [smartads] I'm trying to get this post out early while the Internet 'seems' to be working.  I've been having all kinds of problem with it lately.  I'll type this up a little at a time and then save it because yesterday it took me so long do that that post, partly because every time I tried to save something, it wouldn't save and when I finally did get back to the site, everything I typed in was gone.  I'd have to do it all over again.  I'm a quick learner for physical things, but I had to make the same mistake twice before I decided to type a little and then save it, until I finally got all the way done.  So today, I'm going to save every paragraph, starting now.
It's already 4:30pm and I'm just settling down in LolyKat for the first, and probably the last time, today.  This morning seems like a very long time ago and I hardly anything that happen, but I do remember some.  It's good though.  Today was a good day to this point.  The things I do remember from this morning are me checking my e-mail and this sites comments, but little else was retained.  Most of the rest of this blog will tell you why I was having such a good day.
At just past 10:00 this morning I started walking towards downtown Calbayog.  When I first started walking I wasn't sure if I would walk all the way into town or not because I usually walk back, not there.  I did however want to walk at least as far as the new RFM because I wanted to take updated pictures, which I did.  I've got a new thing I will be doing for the new site and it involves photos, lots of them.  It takes a lot of setting up, but it's not so hard once it's there.  When I will be taking pictures I will also be carrying a notebook with me to make some notes about the picture at the time, to make sure I get the right details with the right picture.  I will probably end up getting one of the little pocket notebooks for doing that in the future.  The photo's, like many of the other things on the new site, will be broken down to make it easier for y'all to narrow down your search when looking for something.
Anyway, once I got to the RFM and took the pictures I decided to keep walking to see if I could take some pictures of some other things also.  I did find a few interesting things.  For instance there is a hand wash car wash down there close to Joy Palace Hotel.  There is also a 4th van service.  The one I found today is called Duptours Shuttle Services.  Their rates are a little bit cheaper than the other services, P20 per person, each way cheaper.  I've got a picture, check it out below.
I've been informed about a camera that gives the GPS location of a place whenever you take a picture and prints that on the photo.  I'll be looking for a camera like that for my next purchase.  I've been wanting to get a new camera anyway and that would be wonderful to have for a website.
I also found what looks to be a gym.  At least that's what it says on the sign.
As I was walking and looking, the next thing I knew, I was downtown, really close to the Water Dept where I needed to pay the bill.  I got to walk straight up to the counter, but I get to do that about 95% of the time I go there.  I paid all the bills, except the electric while I was downtown and I said the Internet for last because I wanted to complain about the service recently.  When I got there Neneng & Titing were there.  They were filling out some paperwork for something.  I didn't ask, they didn't say.  There were a lot of people in there, but most of them were not there to pay their bill, but for the other counter.  So since they have 2 number systems, one for payment  and one for customer service, I was #2 in line for payment.  When I left they were both still there.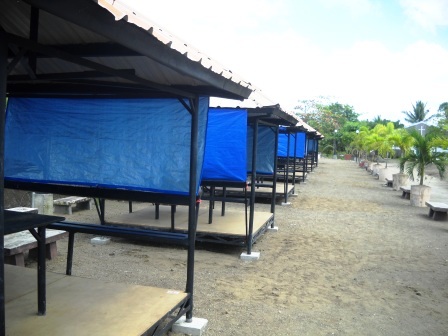 I then walked over to Rose Pharmacy to begin shopping.  There is one item there that Lita says they don't have anyplace else and it's small, so I just got it first.  After which I headed for JustMar, but I forgot that they close between noon and 1:00pm for lunch.  I still think that's stupid and just one of the reason that I'll be glad when HyperMarket gets built downtown because HyperMarket will cause JustMar to close down.  There is no way they will be able to compete.  Just for HyperMarket having an air conditioner and decent while you are shopping is a good enough reason for me to shop there instead.  I suspect that the prices will be similar, but even if HyperMarket is a little higher, I'll still shop there, for those conveniences.
I found the Eagle Trans Asia Airways ticket office on the next corner and got a couple of pictures of that also, plus a little information from the nice lady working there.  They don't really have any prices set yet, except the one that will be going to Cebu starting on March 5th, as per my post.
Any hoot!  Since JustMar was closed, I decided to go to Racar instead.  They are smaller and still crowded, but the staff there is friendly and they interact some with the customers, which, in my experience, JustMar does not.  I bought some cigarettes and candy for LolyKat and just knew I was forgetting something, but couldn't remember what it was, and forgot I had a list in my pocket.
As I gathered my belongings from the guard and turned over my number, I asked him how to get to Bo's Coffee because I forgot which street it was on.  He said straight down this road.  Cool!  I went down the road and about 3 blocks later, I saw it on the left.  I'm pretty sure it is on Umbria St.  I'll double check that, but I know before I can get back to y'all, Rick will know the answer and respond.  He's pretty good about knowing where shistuff is downtown, and all around.
So on the menu at Bo's they have one side that's contains coffee and the other side doesn't.  Simple enough.  I wanted the coffee side and something cold because I was pouring down sweat from walking for the past couple of hours.  The thing that caught my eye almost immediately was an Oreo frozen coffee.  That's what I wanted.  They didn't have prices on there so I had to ask to be sure.  They also have little pastry snacks to eat.  I was surprised to see that they had oatmeal raisin cookies, my favorite homemade cookies (Oreos are my favorite store bought ones).  The cookies are good sized, about medium sized, but they were P40 each.  I hadn't eaten anything all day and I haven't had an oatmeal raisin cookie in so long, I ordered 2 cookies and the jumbo frozen coffee.  The cookies were good, but I really liked the coffee.  The total price turned out to be P210 ($5), which is high for me.  I'm sure I'll go there again though, I just probably won't get the cookies and I want to try the hot coffee the next time.
After I finished at Bo's, I found my list and noticed I forgot some items.  So I went back to Racar.  I got the soy sauce, but they didn't have the Mama Sita marinade that Lita wanted, so I just got the soy sauce.  I found a tricycle to get home pretty quickly and heading that way.  When I got there and put the bag down on the table in LolyKat, I remember that I forgot to buy coffee at the store.
If you forgot, you can go back and click on a picture to get additional information about that picture.  There is something on everyone.
Salamat, Paalam
http://www.ourrestlessfeet.com/2010/08/calbayog.html  (feature picture)
Useless Knowledge:  Baseball legend Ty Cobb amassed a huge fortune from Coca-Cola and General Motors stocks. His net worth at the time of his death was reported to be $11 million. When Cobb entered Emory Hospital in Atlanta near death, he brought with him more than $1 million in negotiable bonds and placed them on the nightstand next to a loaded pistol.