Food and Poetry for Thought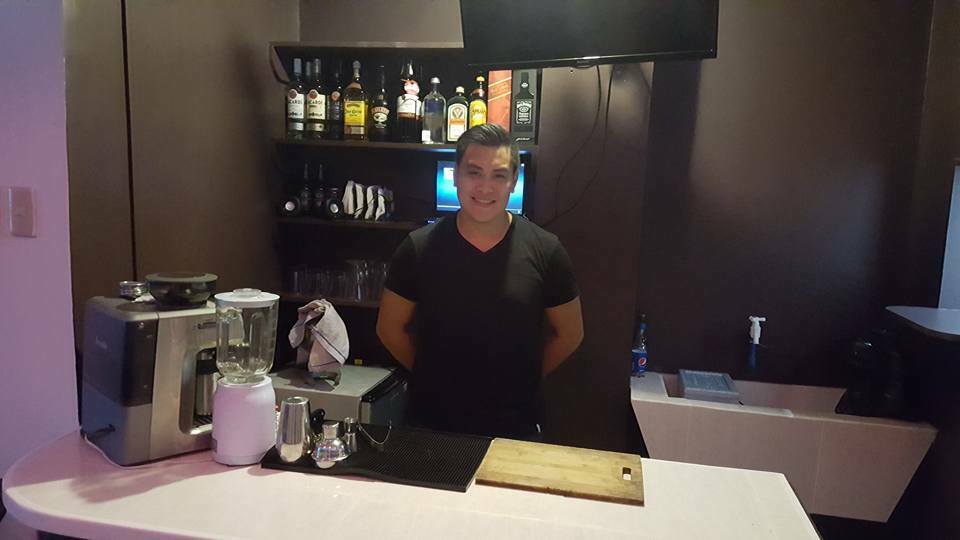 I was sitting here looking at the last time I did a post for this blog.  It's been 3 months as of today.  Unacceptable for someone that really does not have that much to do.  I'm sure that there are some things going on that I could be informing y'all about.  Most of it probably involves food and I will talk about COVID as little as possible.  I'm sure that many of y'all are tired of hearing about it.  I know I am.
Mango Lounge continues to improve both physically and with their menu.  They now have a decent pool table and a small basketball court.  The covered pavilion is now completed.  The VIP room is soon to get a makeover and it is closed until the makeover is complete.  Additional bamboo siding has been installed and looks great.  More physical changes are in the making so stay tuned if you are interested in that.
As far as the menu is concerned is hard to say because a new menu is now in the making so you have to know the new items to order them.  For example, you can get quesadillas but they are not on the menu.  The same with omelets and breakfast burritos.
Their convenient store now has many more western style items. including Kraft Ranch, Caesar and Italian dressings.  In the soft drink department they now have A&W Root Beer, Dr. Pepper and Canada Dry Ginger Ale.  A few baked goods have also been added including brownies, cookies and muffins.
Other food places around town include a soon to be open Shakeys Pizza.  When they open they will instantly be the best pizza in town.  Every expat I know says they will definitely go there anytime they want pizza or most of the other items that are offered at Shakeys.  I will also, but most of my restaurant wants and desires I can get at Mango.
The new Islander Café is almost directly across from where the new Shakeys will be.  It's upstairs so it's a little hard to find if you are not looking for it.  They still serve a variety of good food, including breakfast, there.
I keep hearing rumors about SM Mall still not giving up on building here in Calbayog.  We have not been approached recently about selling our property to make room for it though.  If they want to build here, and the price is right, I don't mind moving.  My wife does not want to move though.  She likes the location of our house.  It's not bad but I'd rather not be so close to the highway.  I'm not sure about the other relatives living here on our property.  I do not want to bother them with it unless we find out for sure that it's going to happen.
My internet was down for 3 days and the 3 days prior to that was super slow, almost not worth using.  They showed up today to fix the problem.  It's a good thing they did because I was about ready to switch to another company.  It's one of the things that actually has some competition and you can show your displeasure by switching.  That just recently started.  We now have at least 3, maybe 4 places that provide internet services and another one will be here in 2-3 months.
I was able to write 4 more poems while the internet was down though.  I won't burden you with them here but if you want to read some of my poems I have started sharing them online.  If you want you can check them out you can do that here Poetry.com -John W Jackson Jr.  The 4 new ones that I wrote recently are not yet on there but I may be posting them there soon.  I'm not sure I want to post them yet.  I have to let them sink in to determine if I think they are worth sharing.
Well this turned out to be a pretty good post.  A little longer than I figured it would be but I needed to write one a little longer to make up for not writing one for so long.  I didn't even say anything about COVID (oops). 
I said it before, I'll say it again.  I'll try to post more often but sometimes I just don't feel like it.  It's sad for someone with a blog, but that's the way it is.  I will try though … promise.
Salamat Y'all