Fanning an Electrical Breeze
[smartads]
It's Sunday morning, 3 April and Lita went to church early this morning.  Mass starts at 0600 but, even though it's only like a 2 minute walk from the house, she likes to leave around 0530 so she can sit where she wants to.  I guess some seats in there are better than others.  She normally goes to church at least once per week, but a minimum of twice per month.  This Sunday is the Sunday before our 36th wedding anniversary so I went with her to carry some candles and a bottle of wine.  I suppose that is for a special communion to help bless our marriage.  She does this every year and , well it's been 36 years, so maybe it's working.  Or maybe it's just that I have incredible patience.  Titing and Neneng also went to church, it's Pam's day off, so I'm home alone.  That's fine with me.  I take alone time whenever I can get it.  I can hear them at the church so they must be using a loud speaker.  I think that loud speaker and a new bell is going to make this an every Sunday thing.  I'll be able to hear what's going on there, from here.  I can't understand it, but I know it's going on.
Shortly after they got home from church (about 0710), I smelled something burning.  It smelled like something electrical.  I checked the computer and just about every fan in the house (we've got 6 of them), but it was not any of those.  It turned out that Titing had a short circuit on his tricycle out front.  The window is open so I could smell it pretty strongly.  He was already out there working on it by the time I found out where it was coming from.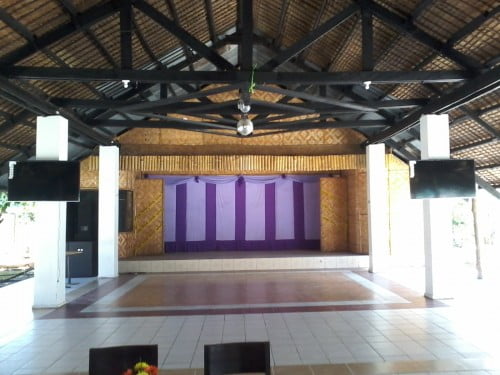 The fan man came by today, as per our request.  He has 2 fans to fix today.  One belongs to Neneng and the other is ours.  The fan I use by my side of the bed went out again.  It lasted a good 5 months this time before crapping out.  Titing is also suppose to be talking to him about putting a fan above the table we have out front.  A little constant breeze out there would be nice.  The humidity here is terrible.  I'd be able to sit outside longer, drinking beer or whatever and it just might help keep a few of the flies away.
I have it on good authority that the Kamalig Event Center will be opening back up.  It will be different management and they will just be leasing for now.  I suppose if things go well, they will purchase it, but I don't really know about that part.  From what I understand they are going to be trying to keep the same menu the previous management had.  It was a very good menu, that's for sure.  They had the only restaurant hamburgers that I could eat around here.  Of course I do eat them at home when my wife makes them.  I know that I will be one of their customers when they get opened back up.  I'll keep you up to date on things as I find out about them.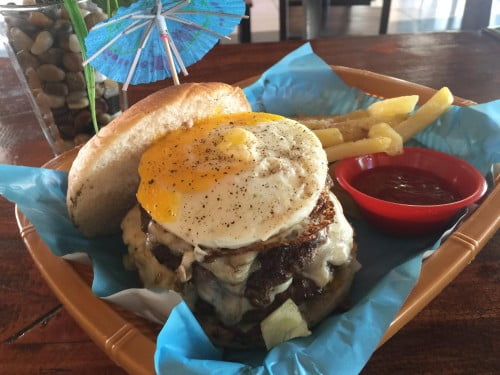 Well I'm trying to keep these posts between 500-600 words from now on, so I guess I'll be closing this one.  For the next post I'll be starting on 4 April and I did something that day that I have never done here in Calbayog before.  Stay tuned to see what that is.
Salamat Y'all