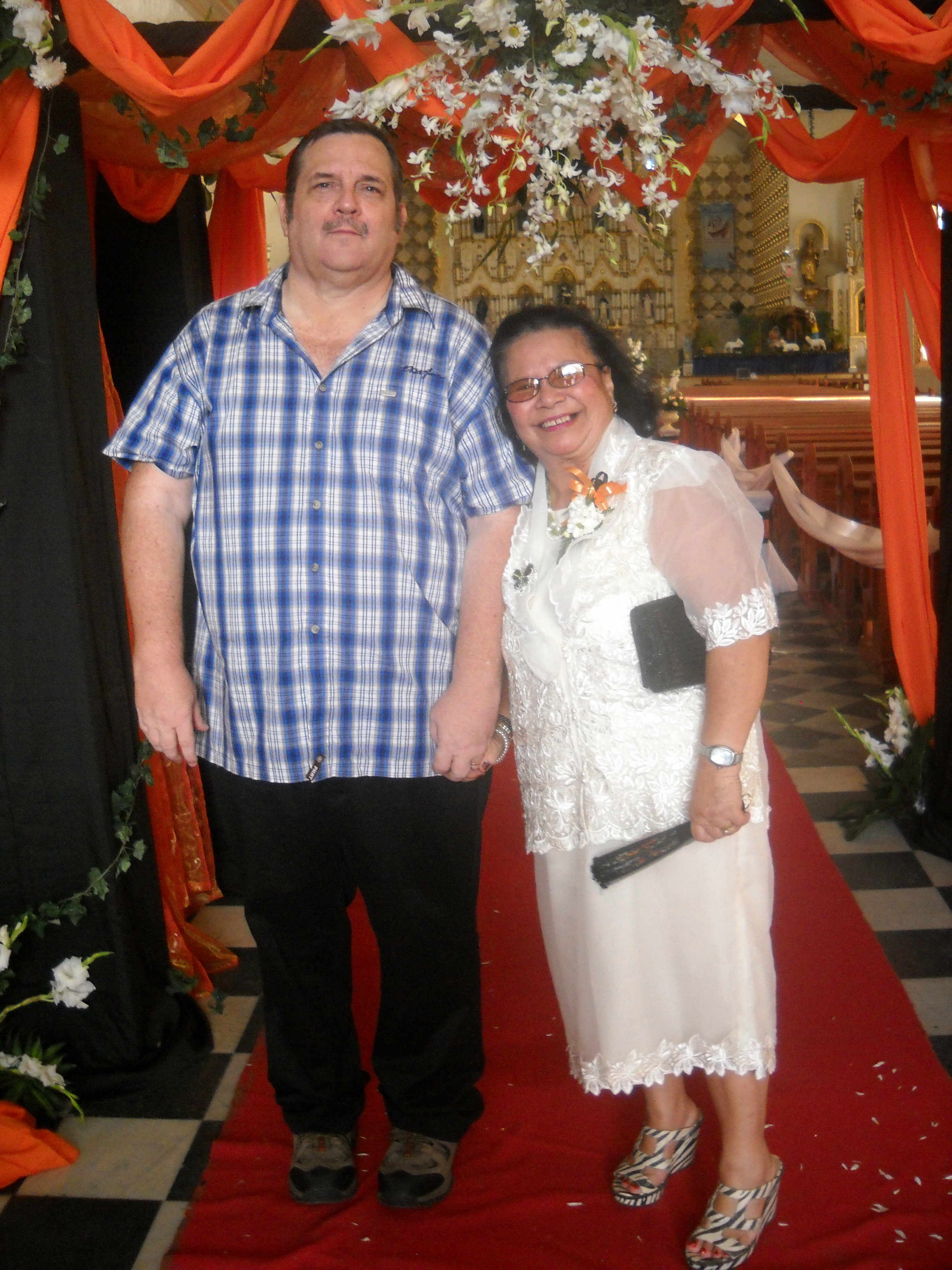 [smartads]
Before I continue to get y'all up to date on all that has been going on around here I would like to send a message out to Randy L.  He is back in Tupelo Mississippi still waiting for his opportunity to move here to Calbayog.   His biggest problem seems to be that he needs to sell his house and it's not selling.  I know the waiting is difficult because I've been there and done that.  So here is the message is:  Hurry up and sell your house.  You are a real estate agent.  Do some of that real estate agent magic stuff and let's git 'er done.  I think you are just trying to get out of buying me that Red Horse you were going to buy me. End of message, beginning of rest of post.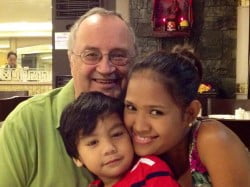 Since I babbled a lot again, it looks like I will be having at least one more in this series of update hodgepodge.  I finished all the information I had on my list from yesterday, but this morning I had 2 more things to add to the list.  Probably in the next couple of days, when the next post will be coming out, I will have a couple or three more things to add also.  I hope y'all don't mind the extra post.  I'll try to keep them all interesting and informative.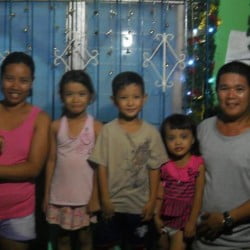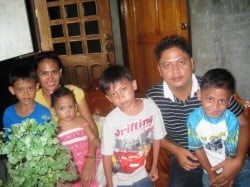 Recently Lita and I have been thinking of where we will be going this coming July for our annual balikbayan departure.  We really want to go to Texas, and we told my mother that we would be back this year, but that doesn't look like it's going to be happening right now unless some serious money comes our way soon.  Our first realistic option was a trip to Hong Kong because we didn't get to do anything the one time that we were there.  We would like to go on a little tour or two while there to see some of the sites.  However, it looks like we will have to go back to Korea because we need to get to a US military base so we can get her military ID card updated.  It expires this coming July and we would like to be sure that it gets updated so there will not be any chance of issues with that.  I don't know what day in July it expires, but I want to get it done on or before that day.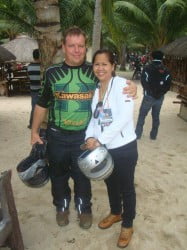 I was so bored the other day that I got out one of my games that I have not played for awhile and aired it out.  It has been just laying in the computer room and had not been opened since it arrived here over 2 years ago.  The name of the game is Rail Baron and it's a pretty simple game to play.  I was hoping that someone would see me straightening it out and be curious enough to ask.  Maybe I could have got them into a game.  All I did was opened the box, take out the pieces, opened the board, made sure everything was there and rubber banded the money and cards together.  Everything was in order, but although I was out at the kitchen table with the door open, no one saw me doing it.  Oh well, maybe next time.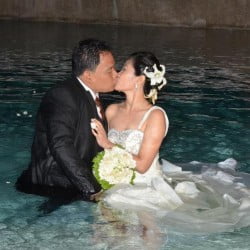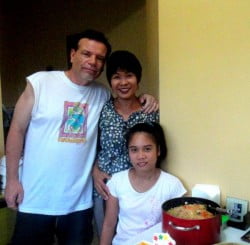 All these pictures I have on here are in no particular order or anything, I just put them on as I found them on their Facebook accounts.  If I was going to put them in any order, I'd probably put the family first and then the others in order of how much I get to see them.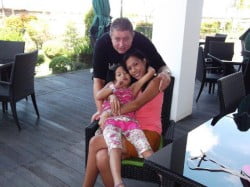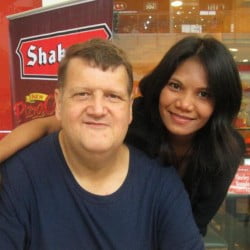 Well it seems that Lita and Judith will be cooking again soon.  The employees at the Ciriaco requested that they start cooking again because they liked the food and it was within their budget.  I suppose they do not get free food while working and I do not know why they don't go to the little restaurant next door.  Maybe the prices are too much for them or maybe the food is not as good as what we have, I really don't know.  They will be making a contract with the Ciriaco employees and instead of paying daily, they will pay twice per month, on their payday.  The number of diners will differ, but it should average about 22 people per day, twice a day, because we will be serving lunch and dinner to accommodate both shifts of employees.  There will be only 1 person that will make the payment for everyone so we don't have to mess with a lot of different people and maybe some of them not showing up.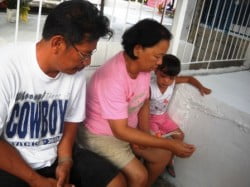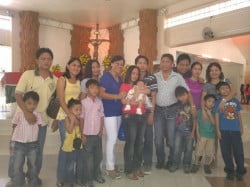 They have already made a tentative menu and it has been approved, but I don't know exactly when it will start.  I told them that I didn't want to get involved in the inner workings of it.  I did bring the menu across the street to the Ciriaco representative because it seems that everyone else was a bit shy to do it.  It wasn't a problem for me and frankly I don't see what the big deal was about bringing it over.  I told Lita that was the extent of my involvement of it all.  For all you people that would like to try the food here, don't worry, if you come by and want to eat, they will serve you too.  Of course you would have to pay after eating, but you get a good meal, if you like the Filipino food, and the price is less than a dollar, so that's hard to beat.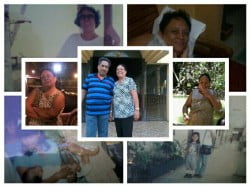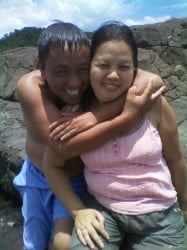 There are a couple of days of the week that there will be fried chicken served, as per my suggestion, because almost everyone likes fried chicken.  Oops!  I got more involved, but that's it, no more.  Hopefully things will progress enough that we will be able to do more work on the restaurant we want.  Lita mentioned it to the Ciriaco rep that we were hoping to have a Mongolian BBQ style restaurant here, hopefully not too long from now.  I know I keep talking about a restaurant and it hasn't been done yet, but we have not forgotten about it and it is still something that all want to do.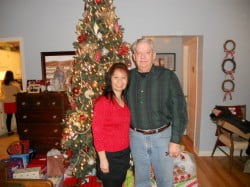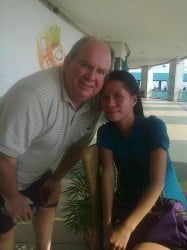 For right now we will have 3 or 4 tables inside where the LolyKat sari-sari store was and the one table downstairs outside.  Later we hope to have an additional 7 tables upstairs.  A dozen tables is plenty enough for us and I doubt it will ever get any larger than that.  If it's a big hit, just maybe we will have a branch in the downtown area.  But that's another dream.
Salamat, Y'all