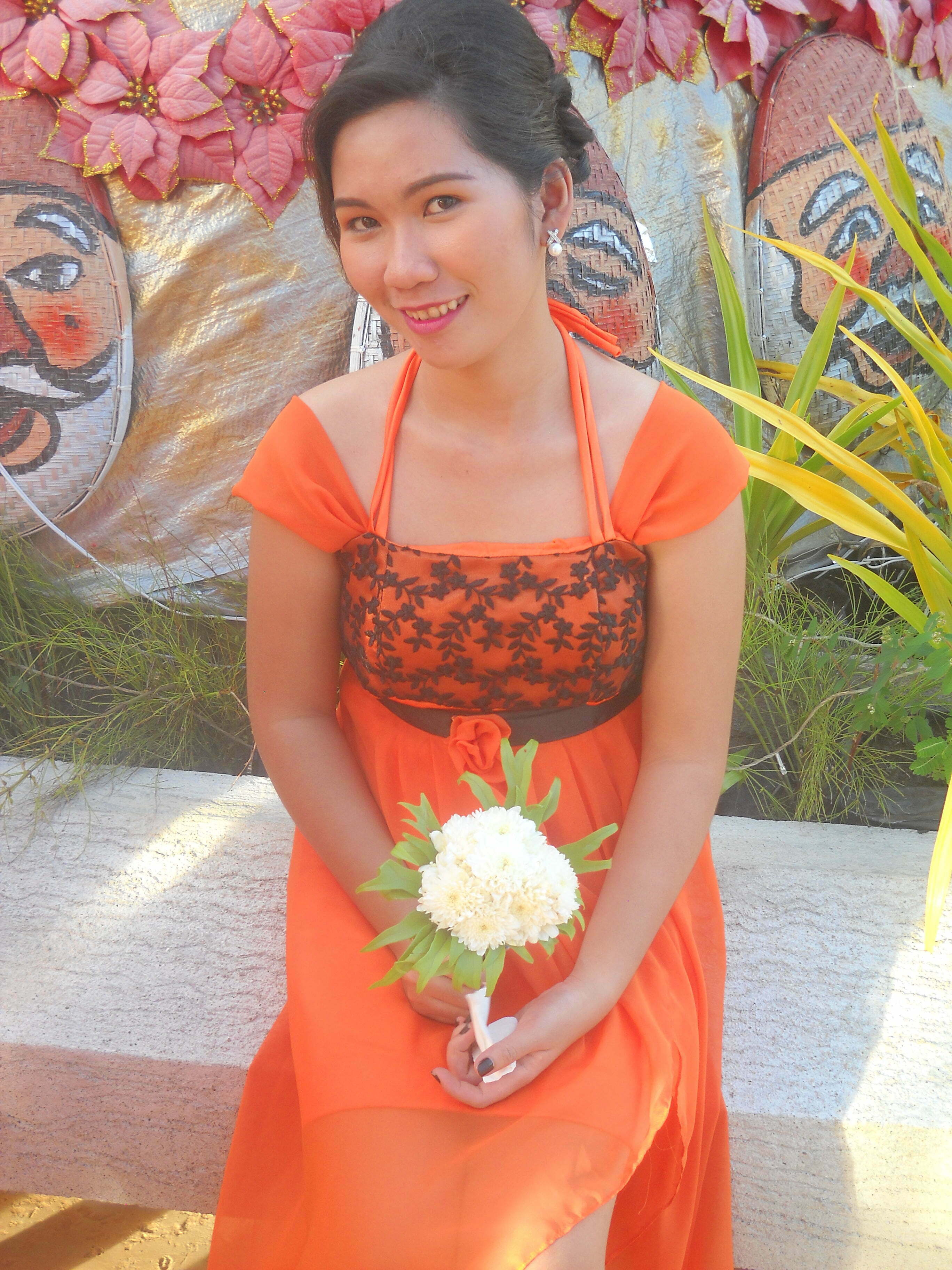 [smartads]
We have plenty of little things going on around here and it is high time that I got you updated on all the things that have been happening in our little neck of Calbayog on the island of Samar in the Philippines.  I have not had a feature post in about a week now because things were slow, but recently it has become more active.  I will be informing you of all the few things that were happening and all the recent events all in this post.  It's a hodgepodge of activity and I feel like expanding my thoughts today, so by the time I get to the end of my list,  finish thinking up things I forgot to put on my list, temporarily draining my imagination of things and get tired of babbling, I may end up having to put everything in 2 posts instead of one.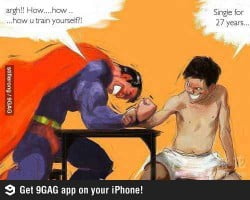 My computer is running again, but it is not 100% yet.  I am not sure if I mentioned about the problem I had with my Windows, but I ran into a major problem.  It seems that I could not re-activate my XP because it has already been activated too many times already for this machine.  I think the problem developed because the first motherboard that was inserted only lasted for one day and I had to get another one and, of course, reactivate my Windows XP again.  Well the 2nd time it would not do it.  I tried to reactivate via the internet, but that's when I got the error message.  Since they don't list an e-mail, my only other option was via telephone.  Problem is the phone numbers they have listed for the Philippines were always busy and I think incorrect.
It was still possible to get on the internet, if you are a little sneaky, but I could not get to the blog, my mail and I was limited on other things I could do.  I was able to track down a website that had a place for a live chat with Microsoft and I actually got someone on there pretty quickly.  The solution he was trying to give me though I could not do because I had already been locked out of my own computer and I didn't have a START button anymore, which is where he wanted me to start.  I tried to get that START button to come up, but when I did that I lost the chat room.  Since, in my temporary pissed off state of mind for not having my computer working, I forgot to save the website where the chat room was, I could not find it again to get back.  I had to find another way.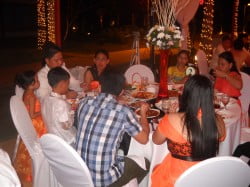 The other way turned out to be finding another phone number.  I actually did, finally, find another one and even got through the first time I called.  Needless to say (but it takes up more space if I do) I saved that website just as fast as I could.  I expected to be asked dozens of questions and have a hard time getting reactivated, but I was wrong.  There were few questions and having my original Windows XP product code seemed to be their main concern.  After only about 2-3 minutes on the phone, I was back up an running.  I was so relieved and so was Lita.  I know that I am a major pain in the butt when I don't have my computer.
I still do not have a DVD or a printer and my sound still does not work but I can get on the internet (unlimited), my mail and most importantly, my blog.  I now think that the problem with my sound was not the motherboard at all, but most likely my headphones.  I guess they have been dropped too many times, especially when Precious use to come in here a lot to listen to "Wah Wah" (Joshua) on that video I made of the children singing Lupang Hinirang (the Philippines National Anthem).  In February I plan to get a DVD and hopefully speakers, but at least new headphones.  The printer will have to continue to wait.  Maybe I will get it in April because I'm already delaying our hot water heater to March because of the DVD and speakers/headphones.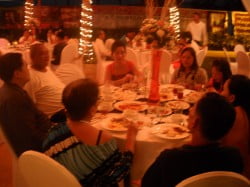 Of course my birthday is coming up next Friday (I will be the big double nickel (55)) so maybe I will get one of those items then.  It's a long shot because it is more than most people here spend on presents.  Besides I really would not expect anyone to spend that much money on me.  It's not that I ain't worth it (because I am), but I don't spend so much money on them because I can't (at least not yet) and I would not considering it right if they did for me.  I would take it and be thankful, but then, even though it was a present, I would feel obligated to spend a little more on them for their next birthday.  I shouldn't feel that way, but I would.
Ramil has my old hard drives and DVD player and he is copying my files onto a flash drive a little at a time and I'm loading it onto my new computer.  I don't really need all the files and some of them I have already reloaded, but I am concerned about my pictures and music files.
Speaking of Ramil, Lita has explained to him that I want to get the internet switched over to my name, instead of his.  He has no problem with that, but he must go with me to the Globe office to make the switch.  It will be the only bill that I will have in my name, if they let me do it.  I was told before that I could not do it, but maybe since I have been here for awhile and I am the one that has been making all the payments, things will be different this time around.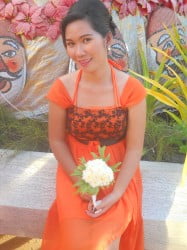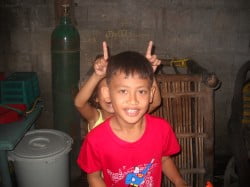 Lita will be getting the water bill in her name and we will be making some adjustments to which of the faucets are our responsibility.  Right now we have 4 families using the water under the bill that we pay.  Even though we are suppose to be getting money from the others to help defer the cost, it doesn't always happen.  We are going to cut out 2 of the families and let them figure out for themselves how to pay for their water.  That will probably be done in March or April or whenever Lita decides to take care of that.  I won't get involved in that procedure.  It will be just Lita and Judith taking care of that.
I suppose that this post is long enough and there will be a part 2, probably the final part, within the next day or so.  Highlights for the next post include waiting for a fellow expat to arrive, a Rail Baron, traveling in July (or sooner) and our restaurant.
Salamat, Y'all