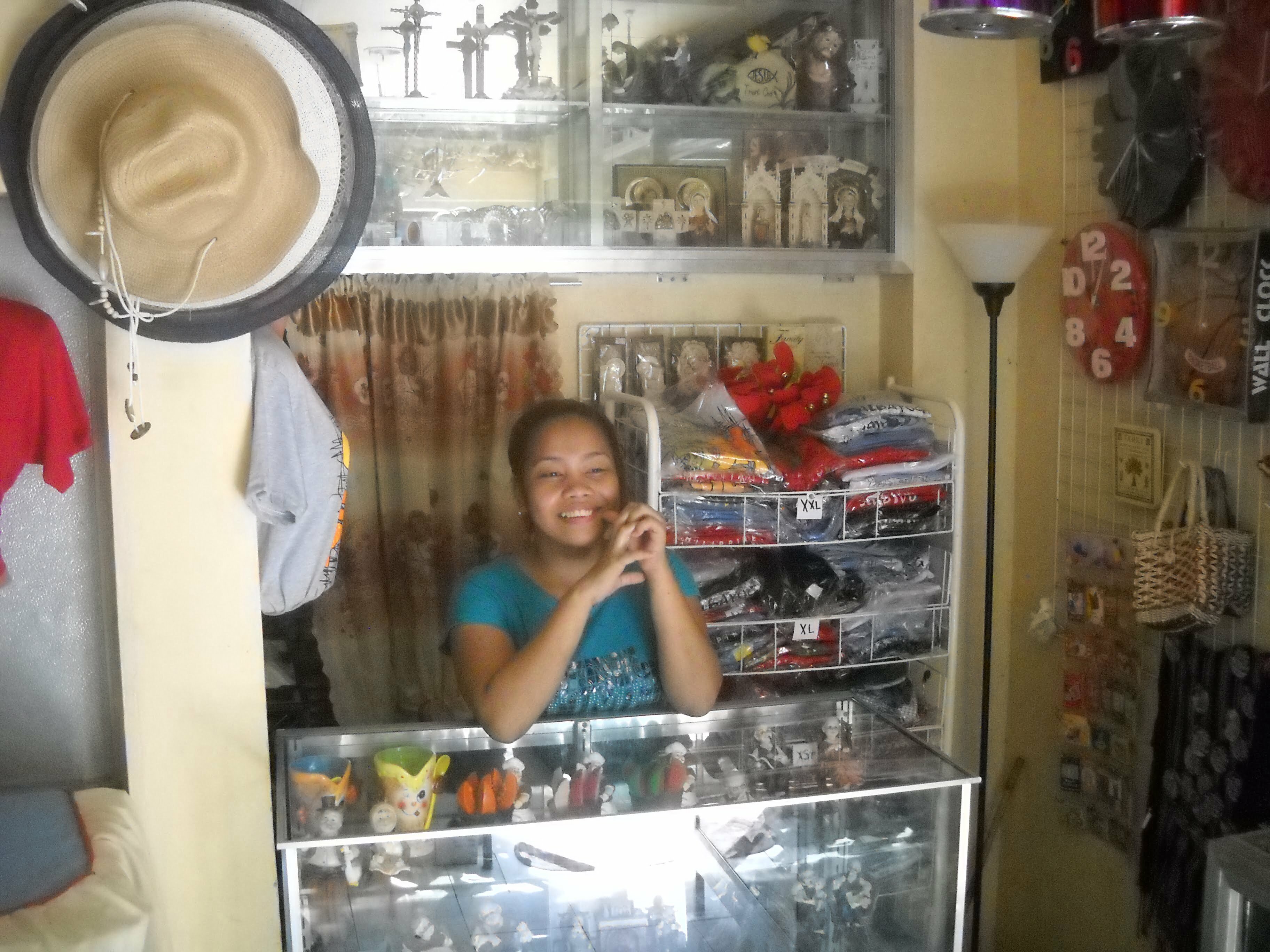 [smartads]
Okay let's get this final portion of these updates done.  As suspected I did get a couple more interesting things that happened today to write about here.  None of the things I have are really big enough to write a whole post on, but that's the purpose of the posts like this one, to get all the little stuff out of the way.
I guess I have been spoiled as of late.  We have not had a scheduled brownout for about a month and only 1 brownout in that month's time.  That brownout lasted for 55 minutes.  Well on the 12th, we had a scheduled brownout and I did not even know about it because of me slacking off and not checking the Samelco website.  Unless they come up with another schedule like they had at the end of last year, I will have to make a special point to check that site every Thursday.  I hope they come up with a schedule though.  The schedule brownout, I guess went off at 0600.  I was sleeping and didn't even know until like 0900.  It's been a little cooler recently, so I didn't notice.  Besides, I didn't lie down to go to sleep until 0427.  The electric did come back on a little earlier than the normal 12 hours though, at 4:50pm.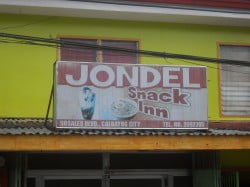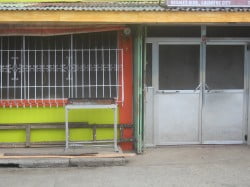 Remember when Khany and Bebie arrived here and I told you that they would be here for at least 2 weeks.  Well they have already gone back to Tambis.  They actually left last week sometime, this is just the first time I have had  a chance to tell you.  The only reason I mention it at all is because neither Lita or I even knew they left.  They were gone for 2 or 3 days before I even knew they were gone.  That's not really unusual because I am in the room so much and they travel around town during the day or maybe they are upstairs and I just don't see them.  So what I'm saying is I don't go out and look for them.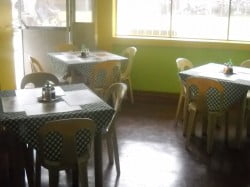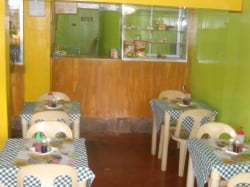 Well I have good news about my jalapenos.  They are growing.  They are not huge, but I have already eaten one.  It wasn't really ready to be eaten yet, but pretty close.  Lita says that there are about 6 or 7 plants up there and they all have something on them.  The one I ate was only a little bit warm, spicy wise, but if they continue to grow in the same manner, they will be good and hot very soon.  I'm sure looking forward to it.  That will be one thing I can mark off my list of things I miss from Texas.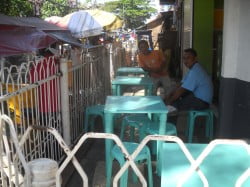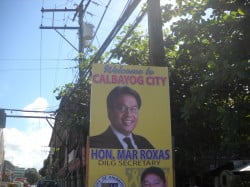 On Sunday we had some VIPs at the Ciriaco Hotel.  DILG Secretary Mar Roxas was there along with several other politicians, including the Mayor.  Whenever someone like that is at the hotel we get a lot of police with them.  Now I respect the police for the job that they have to do, but I really don't feel safer with them around.  I know they are not here to protect me, but I look at it that if the NPA wanted to do something, or anyone else for that matter, there could be some shooting.  I think that sane people would realize that when there are 20-30 cops around, it is not a good time for such things.  That leaves only the insane people and that makes things even worse.  I don't worry about it much, I'm just saying.  He didn't stay that long anyway.  He probably had other things to take care of and I think he left shortly after the meeting.   Some of the other politicians and some of the police all hung around a little bit longer though.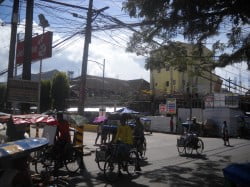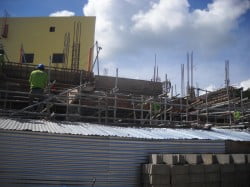 On Monday I went downtown today to get the remainder of our money out of the account.  I haven't check the peso rate recently, but maybe I should because it seems to be getting lower on me.  At least they took more dollars out than normal for the amount I withdrew.  I didn't find out until I checked my account online.  After they finish taking out all the fees, I might have to get my Dad to deposit a dollar in my account in Texas.
It was pretty crowded by the LTO (Land Transportation Office) today.  It seems that January is the month that all the tricycles, jeepneys and other public transportation people get their new permits.  I wonder if they spread it out a little bit?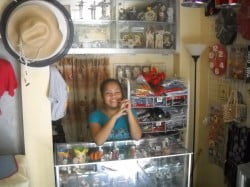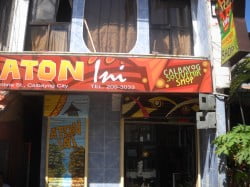 On the way to the bank I came across another nice looking small restaurant.  It is called Jondel Snack Inn and it is on Rosales.  I made sure I got pictures of it, inside and out.  On the way home I also saw a  souvenir shop and got some pictures of it.  I gave the nice lady there my website and she will be checking.  I hope she likes it.
Also on the way home I used part of that money to buy a loaf of bread at Rose Pharmacy and get a haircut.  My hair was so long and thick, Titing told me I was looking like Elvis Presley.  Of course when I opened my mouth to sing Hound Dog, everyone knew immediately I was not Elvis.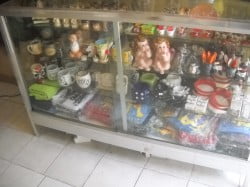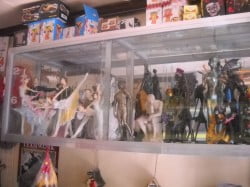 While I was downtown I did take a few pictures.  Those are the pictures in this post.  I also went by the liquor store to find out if they had a couple of things.  I wanted to know if they had grenadine and Baileys.  They had both.  I didn't get the price of the  bottle of grenadine, but the Bailey's was P1195.  A bottle of Kahlua was P895.  I can't afford to get any of that for now though.  I've still got 1/3 of a bottle of Jose Cuervo, but I will finish that on Friday night for my birthday.  I think I will get some of the Tropicana from Titing and mix that with the tequila.
I might have some good news here pretty soon, but usually when I think something good is going to happen, it doesn't.  Maybe this time it will be different.  I hope so.
Salamat, Y'all