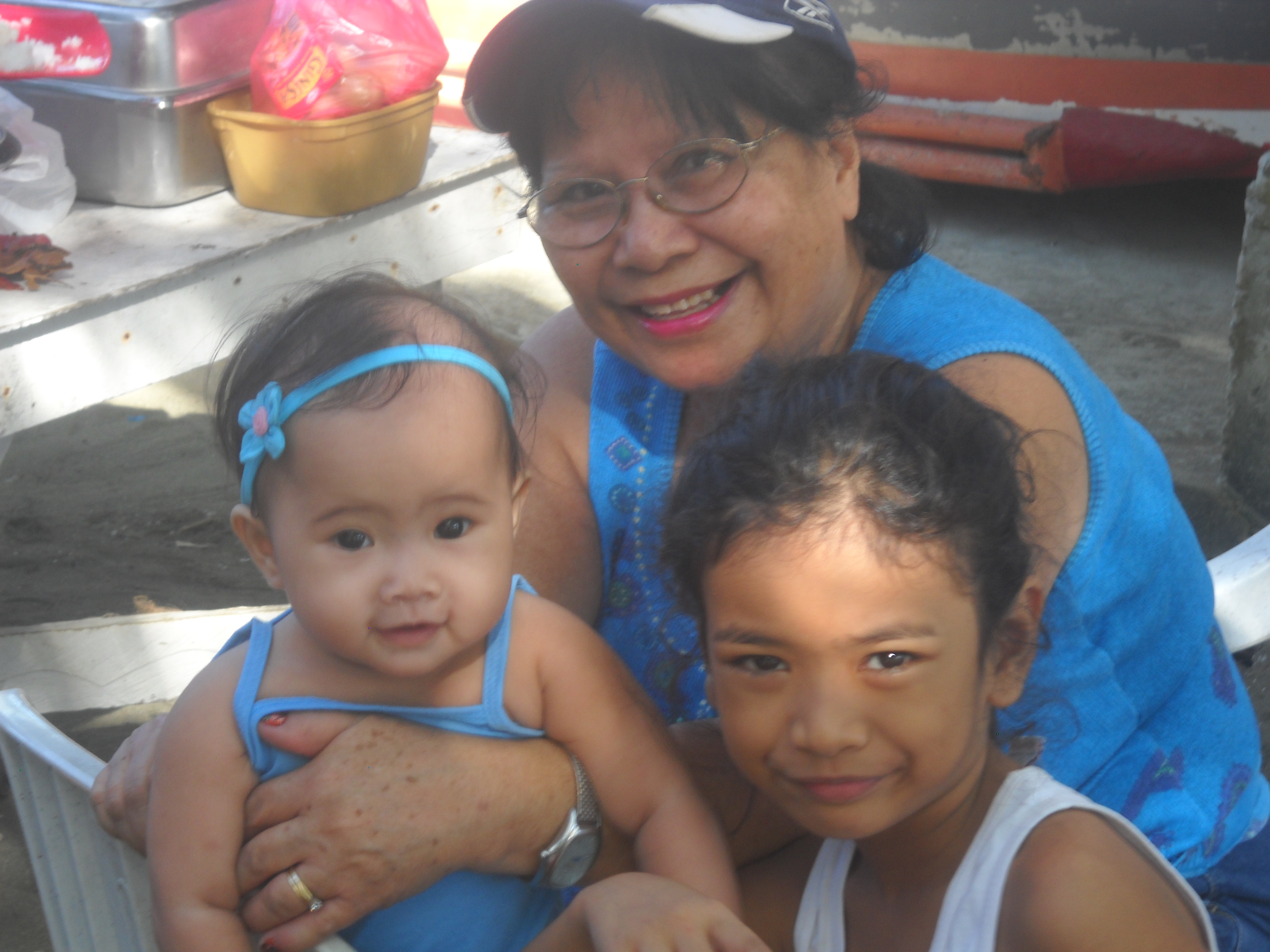 [smartads]
In the past few days I have been to Calbayog Proper about as many times as I have in the past few months.   In a 4 day span I was downtown 5 times.  When I discovered that my check had arrived a little bit early, I suppose because of the New Year holiday, Lita and I headed down there to get some money to pay the bills.  When we arrived at the bank, we didn't see anyone in line and thought that either it was off line, we got very lucky or the line was around the corner.  It turned out to be the latter.  It's not often you can go to the back and no one is in line waiting.  Not if you go during the middle of the day anyway.  Metro Bank has the most popular ATM in town, so it is usually always crowded.
Also some time before all these downtown adventures, we all went to Mondejares Puertes Resort.  We went early on Sunday morning and stayed until about 3pm.  Well at least Lita and I plus a couple more people stayed that long.  Everyone else stayed much longer.  I just don't know how they can stay there all day long and basically do nothing.  They do a lot of talking, but heck they could do that at home.  I guess it's a Filipino thing.  It's cool with me, but I'd sure like to have my own way back so I don't have to wait on or bother others while they are having a good time.  I hope to someday have some type of transportation to take care of things like that.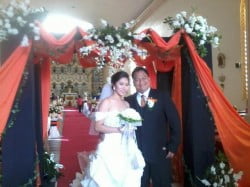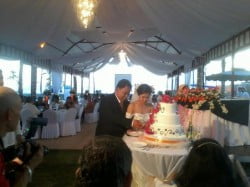 All the money that we took out I gave to Lita, except for P5000.  I kept a lot more than normal because this is the month that I finally get to upgrade my computer.  I have been waiting for over 5 years to get this done.
So on the last day of the year of 2012, Ramil and I went downtown with my computer.  We went to a place that a friend of his owned and found a good motherboard and processor.  I left it in their capable hands and would be back later in the day to pick it up.  When we went back, there was a problem.  Since the computer has not been updated in so long, all my IDE are now pretty much out of date.  None of the hard drives, the DVD or the CD player would connect because the new stuff is called SATA.  I never even heard of it, but that is how all their motherboards are made.  So that means that if I want to continue with the upgrade, I need to buy a new hard drive and a new DVD/CD player (at least one).  Well I don't have enough money to get all of that.  In fact I just barely had enough to cover the motherboard and new processor.  So what am I to do.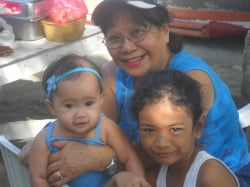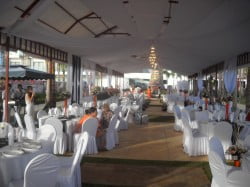 The owner (Ramil's friend) said that if I wanted to, he could let me pay the balance due next month when I get money.  I mean I have the money, but then I would be short on paying bills and short of food for the month.  I can't do that.  So I decided to go ahead, but only for the hard drive, not the DVD drive yet.  I have been without a DVD drive for a few months, so I guess I can wait 1 more month.  Next month I'll get that DVD and 'maybe' some speakers.  I'll work on the printer later.  I had to make another trip back to the house to get my original Windows XP to load, so that makes another trip downtown.So the computer works fine at the shop and we bring it home.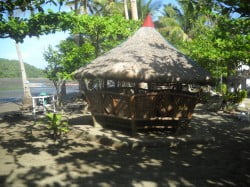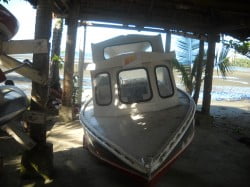 When I get the computer home I can not get the internet wire to connect, because the hole is too small.  Come to find out that there is a tab in there that needs to be moved before it will plug in properly.  It works fine at home.  At least until the next day it worked fine.
I used the computer until about 0100, but when I went to turn it on about 0930 the next morning, it would not power up.  We brought it back to the store, but the owner was not there until the afternoon.  The technician could not figure out what was wrong with it so we had to wait until the owner arrived later.  No one knew what time he was to arrive, so I decided to just wait until the next morning to pick it up.
That evening while I was watching TV, Lita comes in and says that Gary is outside.  Cool!  He, Jen and some of their family members are going to eat at the Ciriaco (and use their WIFI) and invited Lita and I to go also.  Lita did not want to go, probably because she felt a little awkward about accepting.  I felt a little awkward too, but I went.  I ordered my Red Pepsi to drink and I wanted to get their roasted chicken wrapped in bacon, but as it turns out, it's the only thing on the whole page that is not available.  Figures.  So I just ordered what Gary did, a Monte Cristo sandwich.  It's a ham and cheese sandwich and the bread looks and tastes like french toast.  The also only use the small lunch meat style ham, not the thick stuff that I have been eating recently.  I was a nice meal though.  Gary and I did a lot of talking about a lot of things.  He will be leaving for Angeles on Monday, so he wanted to be sure he stopped by here before he left.  I told you, Gary is a pretty cool dude.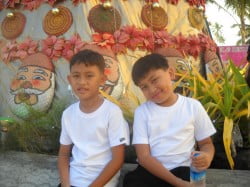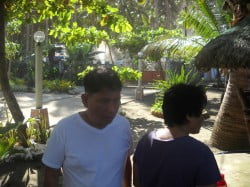 The next day Ramil and I go to the repair place and find out that it's the motherboard that is bad.  They have already figured it out and replaced the board.  The need the box for the old board, which I have at home, but Ramil volunteered to be the one to go back downtown to return it.  I didn't have to go again.  That's an advantage of being older in the Philippines.  If you don't want to do something, most of the time you can find a younger person that doesn't mind doing it, or if they do, they do it anyway out of respect.  Respect, that's something that is not highly regarded by most youngsters in the US.
Salamat, Y'all