At Last … He has Returned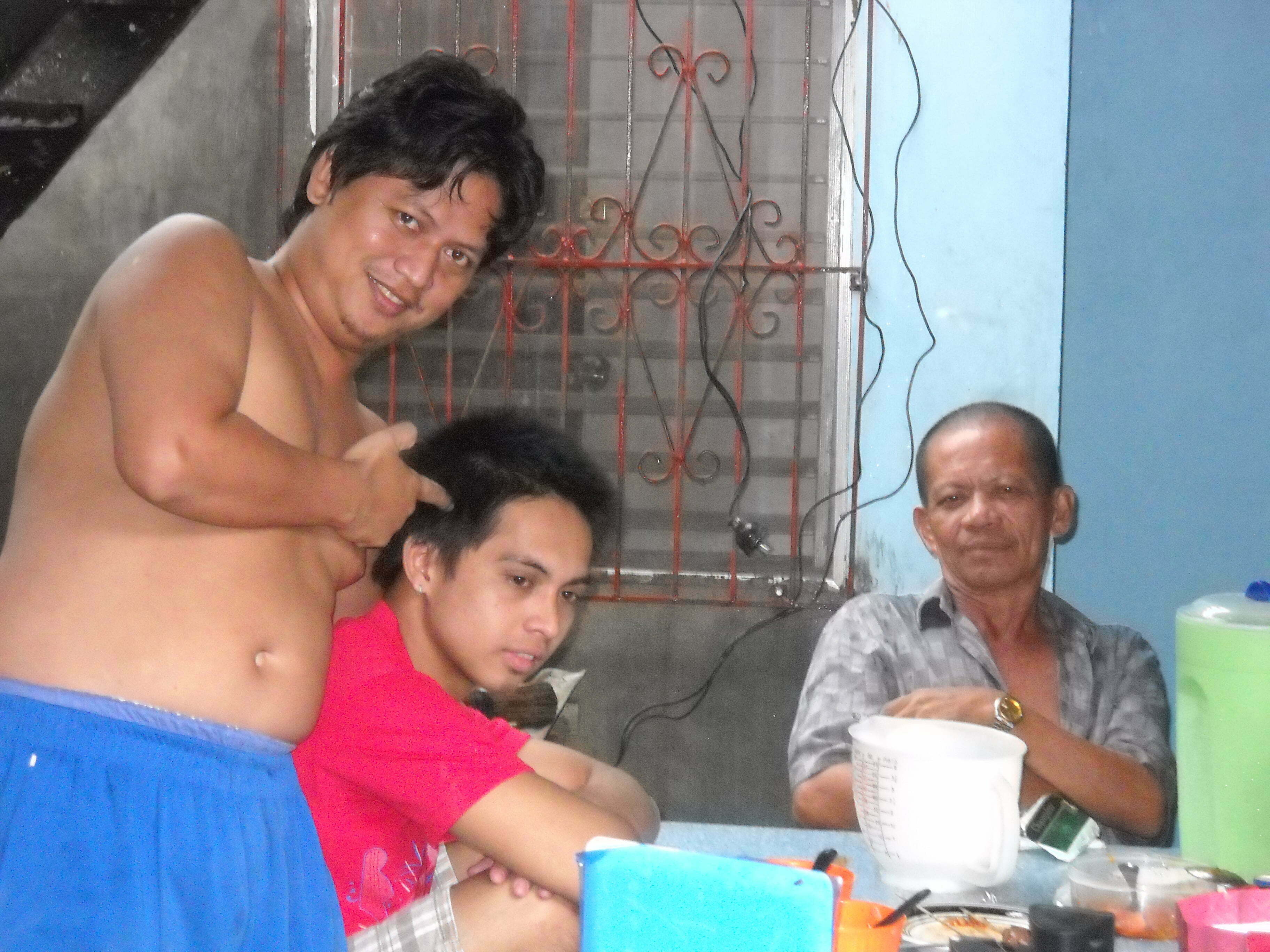 [smartads]
I was starting to wonder if this day would ever get here.  It seemed to be taking forever.  I suppose that I missed him almost as much as his children, but more than his wife.  At least according to her, she didn't miss him at all.  She says it is no big deal when he is gone.  I suppose that is just how things are here in the Philippines.  They are so use to having to leave their own country or at least their hometown to find a decent job.  That's something the government needs to work on if they ever want this country to get out of the poverty hole that has plagued it for years.  I am, of course, talking about Ramil.  He has been gone on a temporary duty to Mindanao for his job, but he had no idea how long he would be gone.  He was there making sure that the computer operators there were taking care of their equipment and correcting them when he saw them doing something wrong.  I asked him if it was like Quality Control and he said it was kind of like that.  To me that is exactly what it sounds like.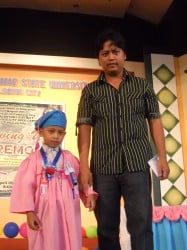 Maybe you are wondering why I missed Ramil so much?  It's not like we hang out together all the time or anything, heck unless we are drinking, we rarely even see each other.  He lives with his family behind our house here and we barely see each other.  That's mostly because he is working all night and part of the night, plus I am in here on the computer most of the day and half the night.  The reason why I missed him so much is because he is the only one that doesn't mind going with me downtown when I need to have someone that knows the area and the people.  He can take me to places that I probably wouldn't venture into by myself, mostly because I don't know they are there.  I've been known to walk right past a place of business and not even know what it is.
I tried bribing the children around here by telling them that I'd take them to Chow King or Jollibee, but I still couldn't get any of them to go.  I only tried with the 4 oldest ones, but I suppose they are not so sure of their English and would be too embarrassed to try it.  It would not have been as good as having Ramil, but at least I would of had an interpreter if I needed one.
I have already spoken with Ramil about a trip going downtown soon.  I suppose I could have suggested that we go this next Saturday, November 24th, because we are scheduled to have yet another 12 hour brown out.  It seems they still have some wooden poles to replace with metal ones.  I am not sure if he has to work that day or not.  If so, we can do it on Sunday.  I know he doesn't work then.
I tried going downtown to the hotels by myself, but I guess I don't have the downtown figured out yet.  Not as well as I thought I did anyway.  I go there looking for a place like F & A Suites, but I can't find it.  Same thing for I's Plant Hotel.  I should know how to get to these places by now, but I get confused on the streets because some of the look basically the same to someone that is not down there enough.  Anyway, I think that there must be other hotels and/or restaurants that I don't know about and I want to get as many as possible on this site for all you readers out there.  I still think that even with the limited amount of information I have posted on the site now, I still have better information than any other site that I have seen concerning Calbayog City.  I just want to make it the best information source available.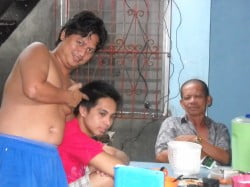 For Ramil's first night back, because I guess he missed us here too, he bought a bottle of Tanduay Rhum, Cappuccino flavored, my favorite.  He came in to let me know that he bought it and wanted me to come out and share it with him.  Now that's a good nephew.  There was just the 2 of use drinking and I guess we pretty much split the bottle pretty even.
The only problems I have with Ramil is that he doesn't like to walk much and he doesn't want to attempt to play my Empire Builder railroad game.  I suppose he doesn't have time to sit down for 4 hours to play a game.  As for walking, well he doesn't mind walking around downtown, but not walking all the way downtown from the house or walking back either.  It's okay.  I will ride down there with him, take care of everything that I need to do, then he can ride back and I'll just walk.  He would probably go by his Dad house (Mar), get that car and drive home, picking me up on the way.  If it is not raining, I would prefer to walk.
Anyway, Ramil is back and the fact that he 'returned' through Leyte is just a coincidence.
Salamat, Y'all