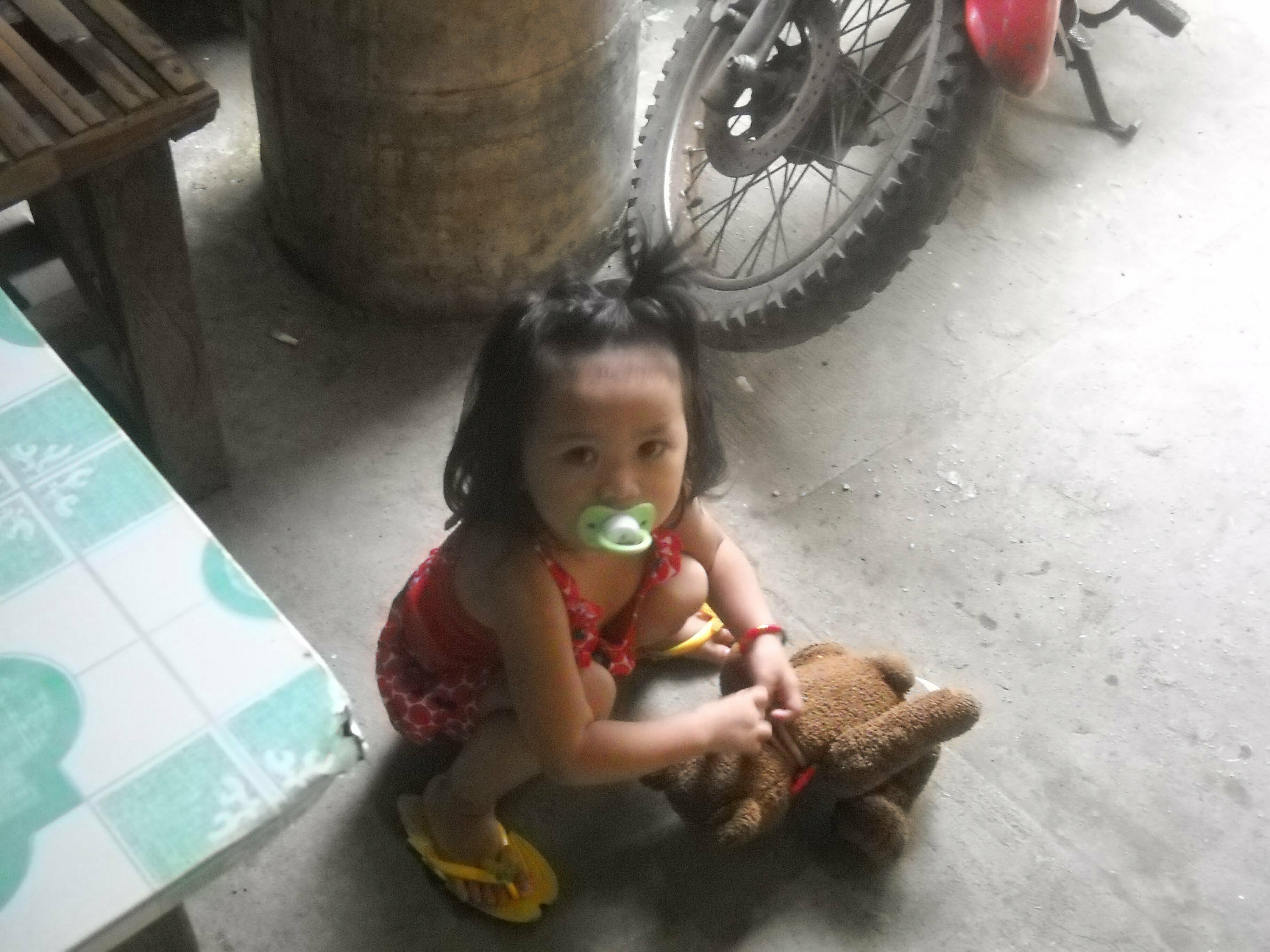 [smartads]
I called the Atlas Shippers Leyte office on Tuesday (the 9th) to ask them about our boxes.  I was told by the Manila office that they should receive our boxes in Leyte on or about 30 September and I should expect delivery shortly there after.  Well I figured 10 days to get the boxes to us was long enough, so I called.  The very nice lady that I talked to confirmed that the boxes were there and that they should be delivered before this coming weekend.  Evidently they only deliver to Samar 2 or 3 times per month, at least that is the impression I got from the conversation.  So the next afternoon, about 2:00pm, 2 of the 3 boxes arrive.  They had 2 invoices.  There were 2 boxes on one and 1 box on the other.  I figured that since we sent the boxes at different times, 2 in June and 1 in July, that they got processed separately.  Logical, but as it turned out, the invoice with 2 boxes on it is where the missing box was listed.  I made sure I marked that I only received 1 box on that invoice and of course they took their picture that they always take when they deliver the boxes.  I was the one that was in the picture, signifying that I was the one that took delivery.  I wonder who they are going to send that picture to?  Usually it is sent back to the person that sent the boxes, but that was us and we ain't there.  I suppose it will end up with Norman at the Philippines store in Killeen.  He is the one that we shipped the boxes through.  The guy made sure that the invoice numbers marked on the boxes, were pointing towards the camera during the picture taking.  I asked if the other box would be delivered next week and he said, "Next week or another week", so I took that to mean 1 or 2 weeks, probably depending on their Samar delivery schedule.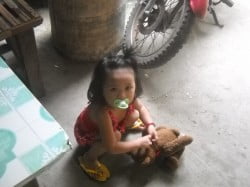 When Lita returned from downtown, I was hoping she was ready to open the boxes, but she wasn't.  I guess I could do it, but she gets excited when she doesn't get to give it her full attention, so it's more quiet around here if I just wait until she is ready.  I'm hoping that the 1 box on the separate invoice would be the one that had my Velveeta Mac n' Cheese boxes that I sent.  I believe I sent 4 of them and I'd like to make one of them.  I guess I waited this long so another day or two won't kill me.  I bought them on sale for .99 each at HEB in Belton.  They were $1.00 off with the coupon.  I'm probably going to wish I bought more of them, but I'll remember that for next time, if it turns out that I wish I would have bought more.
Sticking with the food theme for a minute, I have a can of Century Tuna here in our cabinet that I've been wanting to try.  I've been trying to find some dill pickles to make a tuna salad.  I can't find any dill pickles around here, but I will be sure to look extra hard when next we go to Robinson Mall Supermarket in Tacloban.  Even some dill pickle relish would be better than nothing.  I'd even settle for the bread and butter pickles if necessary, but I don't like the sweet or the sour pickles at all.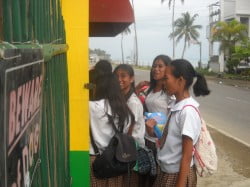 Actually the next time we will make a trip to Robinson Mall it will not be 'we'.  It will be her.  She plans to stop by there on the way back from Tambis when she goes down there, with most of the rest of the family, for the annual All Saint's Day celebration.  I have decided that I will not be going again this year, as I did not last year.  It hardly seems like it's been a whole year since the last time, but I guess it has, because it's October and it's here.  I just think it's better for all, them and me, if I stay here and let them do whatever they want at the celebration without having to worry about doing anything special for me.  Besides, it doesn't bother me to be home alone for 2 or 3 nights.  It's kind of quiet actually with everyone gone.  At this time I am not sure who is going and who is staying, but usually not many, if any people stay.  I just reminded Lita to be sure to go by the supermarket there and to check for the dill pickles.  At this time the only thing that I am wanting from there that I can not get here, food wise, is those pickles (if they are there) the BBQ sauce and some canned tomatoes (I liked the stewed ones).
I cleaned the inside of my computer and the inside of my voltage regulator today.  The voltage regulator was really dirty, lots of dust.  I got most of the dust out, but I should not have it in here with me very much longer.  After Marlou gets back from Cebu, and if he has my new power supply, I won't need the regulator anymore.  The computer was dirty also, but not as bad as I thought it would be.  The fan and the heating element were the dirtiest, so I made sure to pay extra attention to those 2 areas.  Since we now have the linoleum on the floor, it is not as dusty around here as it use to be, but it does still get some dust in there of course.  I need to remember to cover everything up every night.  I forget sometimes, when I'm not on the computer late at night.  That's not very often, but it does happen.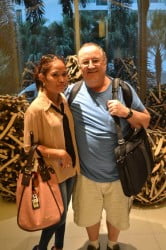 I tried to put a couple of AMBER Alert marques on the site today, but they didn't take for some reason.  Maybe it's because the links are from and for the United States and Canada, I'm not sure.  I know I have a lot of readers in the United States and quite a few from Canada also and I like the Amber Alert thing.  Anything that helps keep a child out of danger is a good thing in my books.  Here is the link to that site that the 2 links are.  If y'all can do anything with them on a site you might have, then go for it.  I'm just trying to spend it around as much as possible to maybe help any child, if possible.
I just came in from outside with the camera.  The pictures in this post are some of those.  I think I took about 8 pictures, but I have 2 pictures from Gary Beaudean's Facebook that I wanted to put on here today.  So I can put 2 in this post and maybe the other 6 in the next post, if there were 8 and if they all came out good.  I also have a bonus picture at the end of the post.  Speaking of the next post, I will let you know about the 5, or maybe it was 6, new links I added to this site.  I could tell you here, but I want to explain a little bit about them when I list them and this post is already almost to 1200 words.  I don't want to over do it and make the posts too long.  I'm afraid already that my posts are too long for most people.  Almost everything I read about doing posts on a blog say to keep it simple, but don't skimp on the story.  I find that hard to do because of my constant babbling.  Then there are people who tell me they like the babbling, so I try to get my posts between that 1000 and 1500 word area and usually end up between 1100 and 1300 words.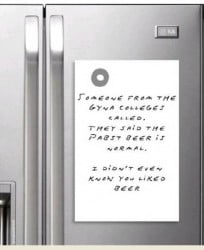 Salamat Y'all
Here is a website by a Filipina school teacher that lives in Texas.  I will get it on the site somewhere soon.
http://mrsaspage.homestead.com/index1.html
Freedom of expression – in particular, freedom of the press – guarantees popular participation in the decisions and actions of government, and popular participation is the essence of our democracy.
Corazon Aquino
These words by Mrs. Aquino really hit home these days with this new Cybercrime Law causing so many problems.