A Ticket to Ride – Part 2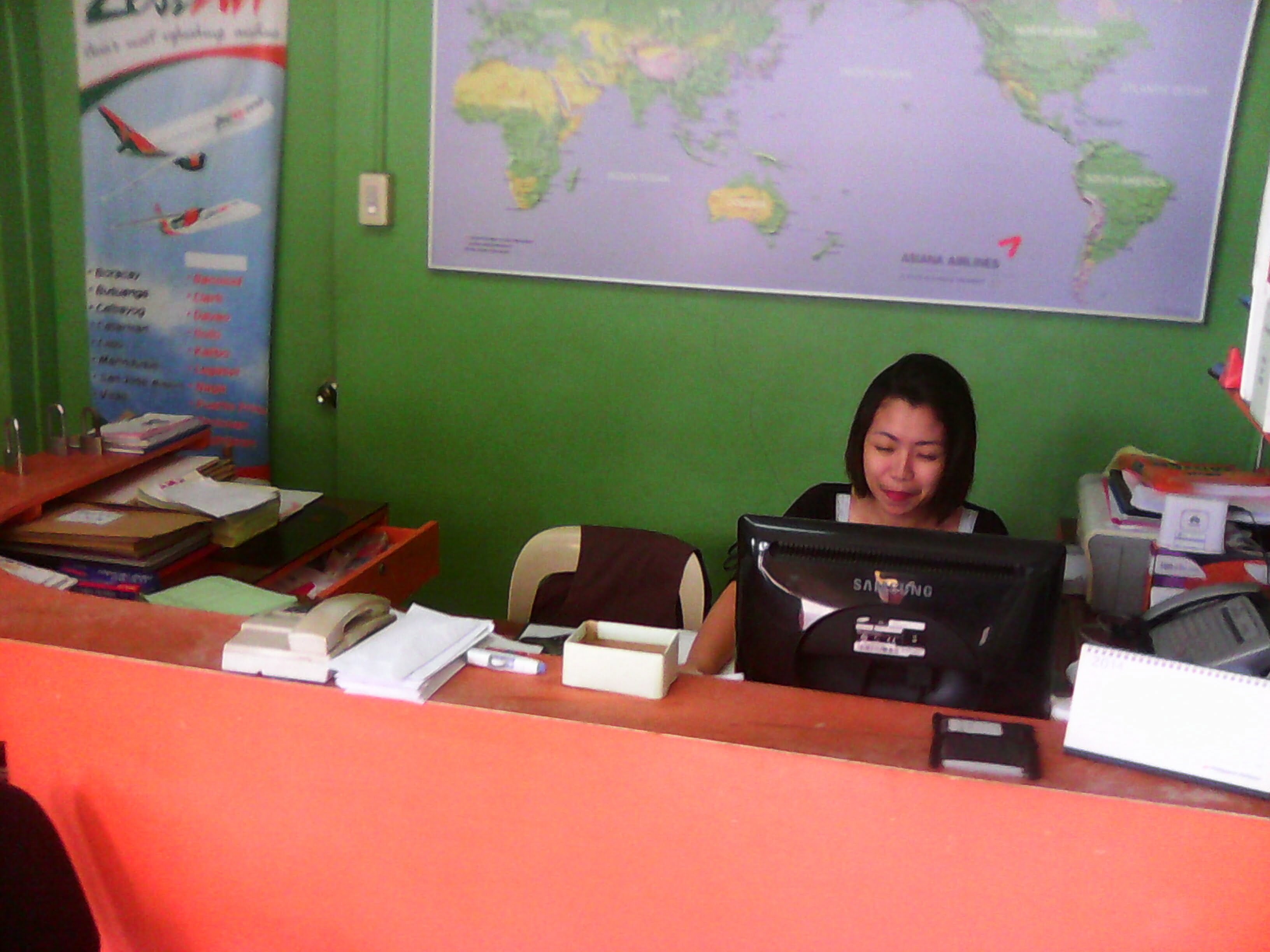 [smartads]
So continuing from Part 1, we have decided that Guam is our best option, instead of Korea, since we don't want to take a chance of not getting out at all.  So know my focus is on getting us from here to Guam the easiest, most economical way.
At first we were going to take a bus to Manila, then a taxi to the airport for a flight to Guam from there.  However, Lita changed her mind and wanted to just take a Grand Tour van to the Tacloban airport (Daniel_Z._Romualdez_Airport) and then a flight to Manila.  Okay so some of y'all familiar with the area are probably wondering why not just take a flight straight from Calbayog to Manila instead?  Actually there are a few reasons.  First of all I didn't even think about it because you have to use Philippine Airlines and I already had Cebu Pacific on my mind, but that is no real excuse.  Also because the planes out of Calbayog to Manila are the very small planes and Lita doesn't like traveling in those.  The biggest reason, and only real legit one, is that for our flight from Manila to Guam, and getting the tickets so late, there were only a few days left that had the lower prices.  There were no flights leaving Calbayog to Manila that we could take and not have to wait for over a day at the airport or get a hotel room.  I've done that before and I don't like it.  It's bad enough that the flight I did get we have to wait almost 7 hours, but as I said, we had to buy the tickets late and we could not be so picky.  But I got what I thought was best for us.
—-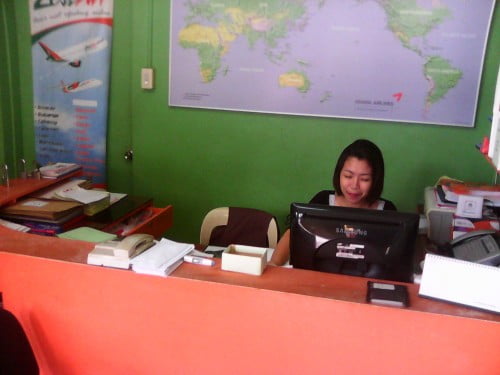 Sky Horizon ticket agent
 —-
So our flight from Tacloban leaves at 1345 (1:45pm) and arrives in Manila at 1455 (2:55pm), so we need to be at the airport around noon.  The trip from here to Tacloban is about 5 hours and we plan to leave here around 5am.  That should give us plenty of time.  Sometimes, if there are enough people going, the Grand Tour van will make a special stop at the Tacloban airport.  Even though that would mean we have to hang around the airport an extra couple of hours, we would want to do that.  At this time I'm not sure what we would do for those 2 hours if the van does not go to the airport.  Most likely if the van is not going there, we will make our way to the airport somehow, probably a tricycle, although I think a jeepney would be less expensive, and just hang around there anyway.  At least we'd be there.  I will get the phone numbers for the relatives in Tacloban put in my phone before we go, just in case.  Of course that means I'd also have to get a rare load for the phone, just in case.   I'll use part of that load to test back here to Calbayog when we get to Tacloban and Manila.
Our flight from Manila to Guam via United Airlines, leaves at 2145 (9:45pm) and arrives at 0535 (5:35am) 23 Aug Guam time.  It's only a 4 hour flight, but it's going to take us 5 hours and 50 minutes.  Buying the tickets late limited our options and the only flight for the lower fare left was this one.  It's okay though because I'll be able to say that I was in Koror Palau.  We have a 50 minutes stop over there.  I had to look the place up to know where it was.  Since Palau is out of the way a bit, south, Google map of Palau in relation to The Philippines and Guam, it adds the extra hour in there.
—-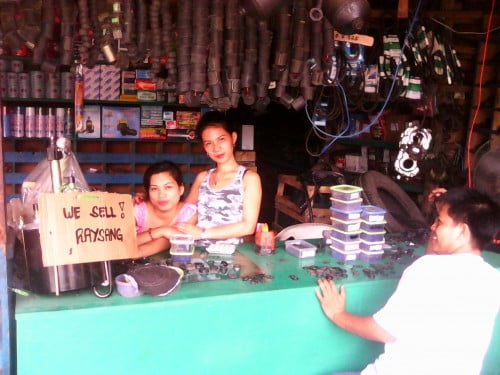 Sky Horizon next door shop
—-
Once we get to Guam, things are still not completely clear as to what we will do at this time.  I've been trying to get lodging reservations on base, but all my e-mails come back undeliverable, using both Yahoo and Google.  I contacted the Guam RAO and they said that they have the same e-mail address as I do, but will call them to see if there is another or what else I can try.  I tried using the DOD Lodging website, but it doesn't let me select for room availability.  I also asked them about the best way to get from the airport to the base.  I'm hoping there is a shuttle.  I hear that the taxis are pretty expensive. 
I suppose it's all part of the adventure, but when you can't afford to waste the money, you should still try to save as much as possible.  Less expensive is usually good, but you have to take into account the convenience or inconvenience.  Sometimes I don't mind paying 'a little' more for convenience, but I'll put up with the inconvenience if it's too much more.
—-
I have some more links that I think should be spread around.  These are for all the military people (active, retired and dependents).  Thanks George Bowdler for bringing the first one to my attention:  https://rapids-appointments.dmdc.osd.mil
Also:  frontdesklodging@yahoo.com (for making lodging reservations on Andersen AFB Guam)
Salamat Y'all