[smartads] I suppose a lot of people will be getting "File Not Found" until I put those files back. They are all sitting in my trash file and to tell you the truth I'm not sure I want to put them all back. Maybe I'll just go on from here.
Damn, I'm really slacking. I'm not even writing the notes for this post until 15 Feb. It wasn't a very exciting Valentine's Day anyway.
Rain Days = 10 in a row (before I forget)
http://en.wikipedia.org/wiki/File:Ph_seal_agusan_del_norte_butuan.png
The City of Butuan (Filipino: Lungsod ng Butuan; Butuanon: Dakbayan hong Butuan) is the regional center of Caraga, serving as an administrative region of the Philippines; it is a highly urbanized city. It is located at the northeastern part of Agusan Valley, Mindanao, sprawling across the Agusan River. It is bounded to the north, west and south by Agusan del Norte, to the east by Agusan del Sur and to the northwest by Butuan Bay. According to the 2007 census, it has a population of 298,378 people.
http://www.weather-forecast.com/locations/Butuan
The name "Butuan" is believed to have originated from the sour fruit, batuan. Other etymology sources say that it comes from a certain "Datu Buntuan", a chieftain who once ruled over Butuan.Butuan was the capital of Agusan del Norte until 2000 when Republic Act 8811 transferred the capital to Cabadbaran City. However many of the provincial government offices are still located there, including the provincial capitol, as are many the Caraga regional offices of the national government agencies.
Lita was mad at me because I didn't tell her Happy Valentine Day, give her a card or actually do anything. I didn't because I know she isn't happy about the money situation right now and I didn't want to hear all about that, again. If she can just hang on until the end of the year, everything should be fixed. It may be fixed sooner than that, but by the end of the year, with a little help, I think I can have it all worked out. I've already got things leveled out instead of climbing a hill. We may never be traveling downhill at a fast rate money wise, but I can get us a constant slight decline. She use to complain that my Dad gets sick when he doesn't have any money. Well she doesn't do that anymore because she is the same way. I guess I'm more like my Mom. I don't need much to get by, but the things I do need to get by are hard to obtain around here, at least for now. I guess I should have told her Happy Valentine's Day anyway because I always have before. I just didn't feel like hearing the same story about money again.
http://www.zamboanga.com/z/index.php?title=Butuan_City,_Agusan_del_Norte,_Philippines
Lita told me today that she wants to sell the only pajak-pajak we have left. So if anyone out there wants or needs one, we are selling a pretty good one for P15,000 ($348). I'm going to try to save some of that money or pay down on the last few bills we have. She will probably have something to do with it all though. It'd be nice to sell that right at the end of this month and that way at the beginning of next month when Cebu Pacific comes out with their sales in the Pacific area, I could go ahead and grab a couple of tickets to Korea while they are on sale. They had a half price sale recently, and may right now, but I'll have to wait until the next check to spend that much. I'm only looking for 1 way tickets to Seoul, so that shouldn't be too terrible.
Actually, that reminds me. I need to try to contact the terminal at Osan again. They never did answer me the last time I sent them an e-mail. The first 2 times they answered quickly. Maybe they are suspicious or something. Nothing to be suspicious of, but they don't know that.
Okay, I sent them another message.  I hope I get a response pretty soon. I'm just trying to find out the dates/times that the flights leave each week and where they land at. It's probably on base that they land, so we would need to find a way to Seattle-Tacoma International Airport.
http://www.flyphilippines.com/butuan.php
The last couple of days I have been eating my vegetables in a different way. I cut them up, add seasoning and wrap it all in aluminum foil to cook on the fire outside. Lita also adds butter to it. It's good stuff and a change of pace from having stew. Not that I don't like stew, I do. Stew is one of my favorite things to eat, but everyone needs a change once in awhile and I've been eating stew for a very long time. Also while I'm eating that mix out in LolyKat, I get a lot of stares and/or comments on it. It's something that most of them have never seen before and they are curious. Most people here won't eat it the way I make it anyway, because I like to use plenty of hot peppers.
For all you good writers out there, that want to earn a few extra bucks, I discovered a site that will pay you to do guest posts. It's $50 per approved post. She has a few guidelines so you'd want to check those out, but all in all if you know what she wants, you can probably make some money. There are also other sites that do the same thing. For this one I believe all she wants is the title and a draft of what you intend to write about. Read all about it here if you are interested.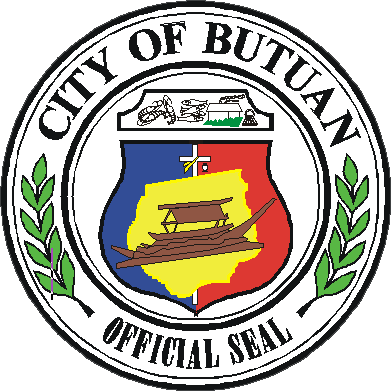 Tomorrow's post will be longer. I started the notes on time for that one.
Salamat, Paalam
Useless Knowledge:  Alice Cooper liked to wear a pet boa constrictor around his neck while on stage. While he was rehearsing in his hotel room, the snake started to constrict Cooper's neck. A bodyguard couldn't get the snake to uncoil, so he took out a pocketknife and cut off its head.