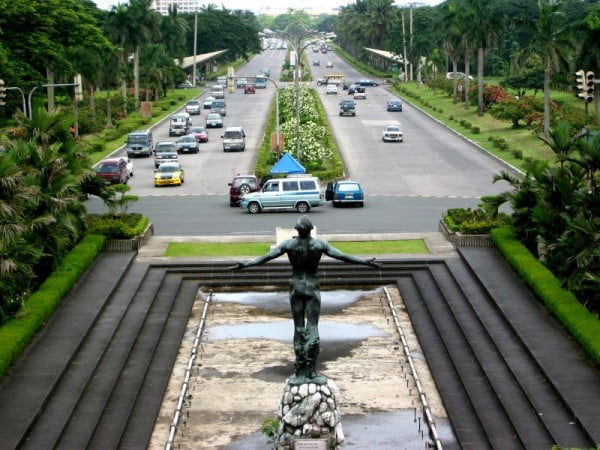 [smartads] Well I did get this post out a little faster than I have been lately and I still got some good information to relay to you.  You know if I do have a lot of information I will get a post out as fast as possible.  If I don't, I get behind again and I don't what that to happen.
Quezon (Tagalog pronunciation: [keˈzon]) is a province of the Philippines  in the  CALABARZON  region of  Luzon. The province was named after Manuel L. Quezon, the second President of the Philippines, and its capital is Lucena City. Quezon City is not located in the province and should not be confused with it: Quezon City is in Metro Manila, a region to the west of CALABARZON, while Quezon province is in eastern CALABARZON.
http://en.wikipedia.org/wiki/Quezon
Quezon is southeast of Metro Manila and is surrounded by the provinces of Aurora to the north,  Bulacan,  Rizal,  Laguna  and Batangas to the west and the Camarines provinces to the east. Quezon lies on an isthmus separating the Bicol Peninsula from the main part of Luzon. The province also covers the Polillo Islands in the Philippine Sea.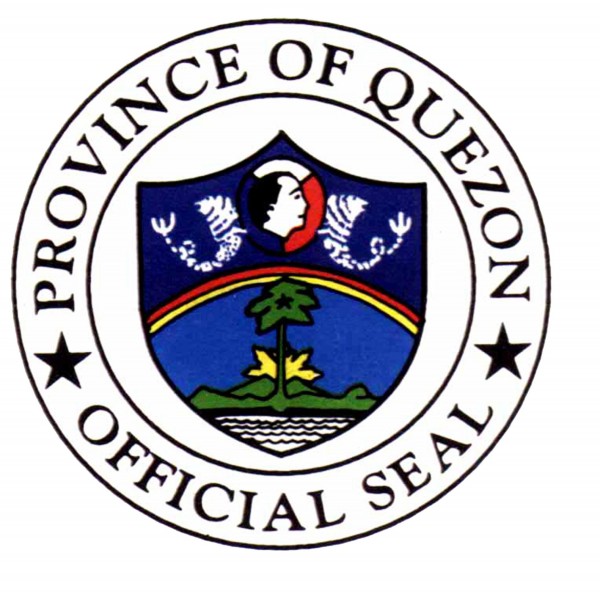 A major tourism draw of the province is the famed Mt. Banahaw. The mountain is surrounded by spiritual mysticism. Many cults and religious organizations stay in the mountains and numerous Christians visit the mountain during Holy Week.
http://www.islandsproperties.com/maps/quezon.htm
Hit Count: The hit count after Oct 29, Oct 30 and Oct 31 was 1,519,352 which means that during that 3 day period there were 22,482 hits on the website.   That averages out to 7494 hits per day, which would equal 2,735,310 in a year's time.
http://www.flickr.com/photos/magnificence/
Qais:  After it was brought to my attention by Qais, I read a news article about a McDonalds that will soon be built here in Calbayog.  I figured I would never see a McDonald's here because of quote "That fat stupid happy bee" unquote.  I don't see Micky D's competing enough with Jollibee to make a big impact here, but I've been wrong before.  Also according to Qais, the RFM that they closed down to get ready to build Robinson Malls, will be moved out to Maharlika Highway.  He sent a picture of the tentative spot, but I forgot to look to see where that area was, while I was downtown.  Maybe I will do it tomorrow or the next day, whenever I go downtown again.  I grabbed a story at Skyscrapercity.com so I gave credit for the story to Qais and added him to the short list of Guest Posts I have.
http://www.panoramio.com/photo/24001795
1st YouTube Upload:   I put the video of the children here singing the Philippine National Anthem on YouTube, I'd appreciate it if you view it  HERE to help build up the views and hopefully it will go viral and I may actually start making some money.  Plus it is a pretty cute video, so I figure you will enjoy it a lot anyway.  I know it's a long shot for it to go viral, but it's better than no shot at all.  Thanks.
http://www.lakbaypilipinas.com/travel_quezon.html
Emei:  He left for Manila after all.  I heard from Lita that he changed his mind about going, but he left for the big city this morning.  He says that if he can't make it in Manila, then he will return to Tambis.  I'm going to miss Emei, but if he returns to Tambis I'm sure I'll get to see him again.  If he makes it in Manila, well maybe we can visit him or even stay with him if he has his own place, when we visit Manila.  I never want to stay there very long, so we shouldn't be much of a inconvenience.
http://www.paraisophilippines.com/category/metro-manila/quezon-city/
Vicky and Sally:  They both have the next week off.  Lita will not be here and I don't want to run the selling of food, so they will just be off all week.  Well it turns out that Sally mentioned to Vicky that she will not be returning even after next week.  She has found new employment and will be moving on.  As it happens, Lita was trying to figure out a way to tell Sally that she would no longer be needed to work here because there is just not enough work for both of them to make it worthwhile.  Lita is pretty lucky or unlucky in things like this.  Lucky because she didn't have to tell someone some bad news.  Unlucky because if the time does come when she does have to tell someone, she won't be able to or know how without just blurting it out.  That may be okay to do at times, but usually you need to find a way to soften the blow.
http://agirlsnotebook.page.ph/category/quezon-province/
Lita:  On Saturday night Lita made me drink Red Horse beer and eat popcorn.  Oh okay, she didn't have to try to hard to do either of them, especially the Red Horse.  We sat out front by the road and talked from about 10:30pm to 11:30pm.  While we were sitting there, some young fellows came by and saw us eating popcorn, so they asked Lita if they could have some. She told me and I pointed towards the table because that's where I put the big bowl that Lita gave me.  I really didn't want to eat any popcorn, so I only ate about half of what she gave me.
http://pasigriverwatch.wordpress.com/category/uncategorized/page/2/
Well my check got deposited at almost 2:30pm local time, so Lita and I went to the bank to withdraw the money.  She wanted to go to Chow King to get a Halo-halo, but I wasn't hungry at all so we just decided to go by to pay for the Grand Tour tickets for tomorrow, then go home.
After paying for the tickets we found a pajak-pajak that would take us all the way home for only P20 and Lita was tired of waiting on the tricycle so we got in.  Well I got 'in', Lita sits on the outside on the little platform because with me in the seat, there is not much room in there for both of us.  This platform was a little bit higher than normal and she couldn't get up. There was a little step there, but she still couldn't do it.   She actually told me to just come over there, pick her up and put her on the platform.  So that's what I did.  There sure were a lot of people looking at us and if I would have been a causal observer with a camera, I would have taken a picture of that.
http://quezoncity.olx.com.ph/1-2m-condo-near-araneta-center-cubao-quezon-city-iid-76203186
There are condo's of all shapes and sizes available in Quezon City.  It is one of the most popular places in the Philippines, along with Makati City, for expats to live that enjoy the city life.
I should have taken the camera with me when we went downtown today, but I always seem to remember when we are well down the road.  There are many temporary selling places (that's the best name I could come up with) across the street from each of the 2 cemeteries on the way to Calbayog Proper.  I suppose they will still be there tomorrow, but Lita is bringing the camera with her to Tambis.  She needs to take a picture of a house that belongs to one of our friends back in Texas.  The lady was having the house built, but she does not know what it looks like at this time.
Speaking of the trip, it will be only Lita and Grace going, but it happens that Ado will be in the same van because he is going to pick up Cathy and the kids.  Lita said she is not sure when she will be home.  It will either be Wednesday or Thursday late afternoon or early evening.  She will be going by Robinson Mall because she wants to get the ingredients for the BBQ sauce that everyone here likes so much.  Recently Vicky has been making the sauce and the customers don't like that one near as much.  So she's going to start making it again.  This time though we will be selling it in the same size bags that we sell the ice candy in and probably use some of the old Tanduay bottles (label taken off) to sell some sauce in those too.
http://www.sulit.com.ph/index.php/view+classifieds/id/3231726/Condominium+in+Pasig++-+Capri+Oasis+(Filinvest)
I wanted her to bring me back a pizza from Shakey's, but I told her never mind.  Just use the money to get things you need for the store and to sell food.  I don't need a pizza anyway.  I did remind her about my list of things I want and the important things at the top of the list (Underwood Chicken Spread and canned tomatoes).  I deleted 4 items on that list, but I added 3 more different ones to it.  It's Rick Smith's fault.  I asked Lita to get some of that sliced Kraft cheese, some of that sausage and another ham.  Those are not the most important, but if she has the money I hope she gets 2 of the 3 anyway. I'm pretty sure she will be getting the cheese because she likes it too.
Useless Knowledge:  It takes the human eyes an hour to adapt completely to seeing in the dark. Once adapted, however, the eyes are about 100,000 times more sensitive to light than they are in bright sunlight.
That's all I have for this post.  I actually had more information than I thought I would, but that's not really news.  I usually end up blah, blah, blahing and words just kind of type themselves.  I'm a little behind on the Philippine History so I will do 4 of them today.  They are not really that long anyway.  I'm not even sure how many of y'all actually read that, but I have gotten people thanking me for doing it, so I will continue.
http://www.flyphilippines.com/quezon-patiorizal.php
New View Country:  The newest and 149th country that has viewed this blog is Haiti.
http://s07.flagcounter.com/factbook/ht/056w
http://en.wikipedia.org/wiki/Haiti
http://www.infoplease.com/ipa/A0107612.html
https://www.cia.gov/library/publications/the-world-factbook/geos/ha.html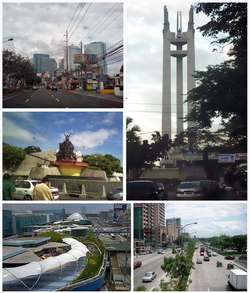 http://pediaview.com/openpedia/Quezon_City
Today in Philippine History
1588 – The Spaniards in the Philippines 
discovers the project revolt of Magat Salamat
, chieftain of  Tondo in what would be known as the the colonially biased "Tondo Conspiracy"; 
Salamat, the son of Rajah Matanda
,  alarmed by the increasing show of force of alien  Spaniards and wishing to recover his heritage,  endeavored to rally the other chieftains of  neighboring villages to eliminate Spanish control in  the islands in a plot initially involving the delivery of arms and recruitment of foreign soldiers by  
Japanese adventurer Juan Gayo
; the grand plan involving Gayo's help will not come to fruition, with  Salamat and other early patriots seeking and  apparently succeeding in getting pledges of 2000 men instead from Calamianes, but unfortunately, a  traitor within the group, Antonio Surabao, will  disclose the patriotic conspiracy to the owner of the hacienda he manages and Salamat will soon be executed by the Spanish authorities.
1899 – Imperialist United States President William  McKinley orders the pacification of the 
"whole  [Southeast Asian] archipelago or none"
 eight  months after instigating what would prove to be a  bloody and protracted 
Philippine-American War (1899-1914)
; the  government of McKinley, who ridiculously justifies  the invasion of the Philippines by claiming that his war decision  came after God spoke or  appeared to him in a dream and asks him to Christianize the [Catholic] Filipinos, earlier had the U.S. military  provoke the Fil-Am hostilities and
manipulated  news about it
 to influence the congressional vote on  Philippine annexation.
1888 – Filipino reformist and propagandist Marcelo  H. Del Pilar leaves the Philippines, a Spanish colony, for Spain in order 
to escape persecution by  the friars
; later known as the "Great Propagandist,"  M.H. Del Pilar has been utilizing the power of the spoken and  written word to to rally the Filipino masses to  Spanish abuses, particularly the friars', for which  reason he was ordered arrested; in Barcelona,  Spain, M.H. del Pilar would become editor of the  newspaper "La Solidaridad" as part of the activities  of the 
Reform Movement geared towards stirring a  propaganda war 
 to  persuade the colonial  government in Madrid to carry out socio-political  reforms in the Philippines.
1897 – Filipino revolutionary Gen. Emilio Aguinaldo calls field commanders to Biak-na-Bato in Bulacan  to come up with a decision as to what 
course of action to take
 following Spanish authorities' refusal  to institute reforms, with the "War Party" led by  Gen. Mamerto Natividad electing to continue the valiant struggle for freedom; the Philippine Revolution against Spain broke out in August 1896 under the leadership of Supremo Andres Bonifacio y de Castro who would later be deposed and ordered executed ('
assassinated
, ' according to future memoirs of Prime Minister Apolinario Mabini y Maranan) by Aguinaldo, but not before Bonifacio expresses suspicion that the  camp of Aguinaldo secretly tries to forge an  agreement  with the Spaniards to abandon the  revolution. Photo credit: National Historical Institute
1866 –  Antonio Luna y Novicio, future pharmacist, writer,  nationalistic Filipino revolutionary and general  strategist during the 
Filipino-American War (1899-1914)
, is 
born  in Binondo, Manila
 to Spanish mestiza Laureana Novicio and Joaquin Luna; Luna, who would, in the future, be suggested by  patriot and polymath Jose Rizal to the emissary of  Andres Bonifacio y de Castro, the leader of the 1896 Philippine Revolution, to possibly direct the military aspects of the national uprising against Spain owing to the latter's
knowledge of  military science and tactics
, would suffer a similar  fate as Bonifacio, also to be killed 
upon orders of  Emilio Aguinaldo y Famy
 in the apparent bid to win/secure  Aguinaldo's position in the revolution/ First  Philippine Republic; in his will written on March 31, 1899, less than three months before his  assassination, as the fledgling Philippine Republic  under siege by invading imperialist Americans is  transferred to Tarlac, Luna writes that "
I would die  gladly for my country and our independence,  without however seeking death." 
Photo credit: http://www.skyscrapercity.com/showthread.php?t=328899&page=1