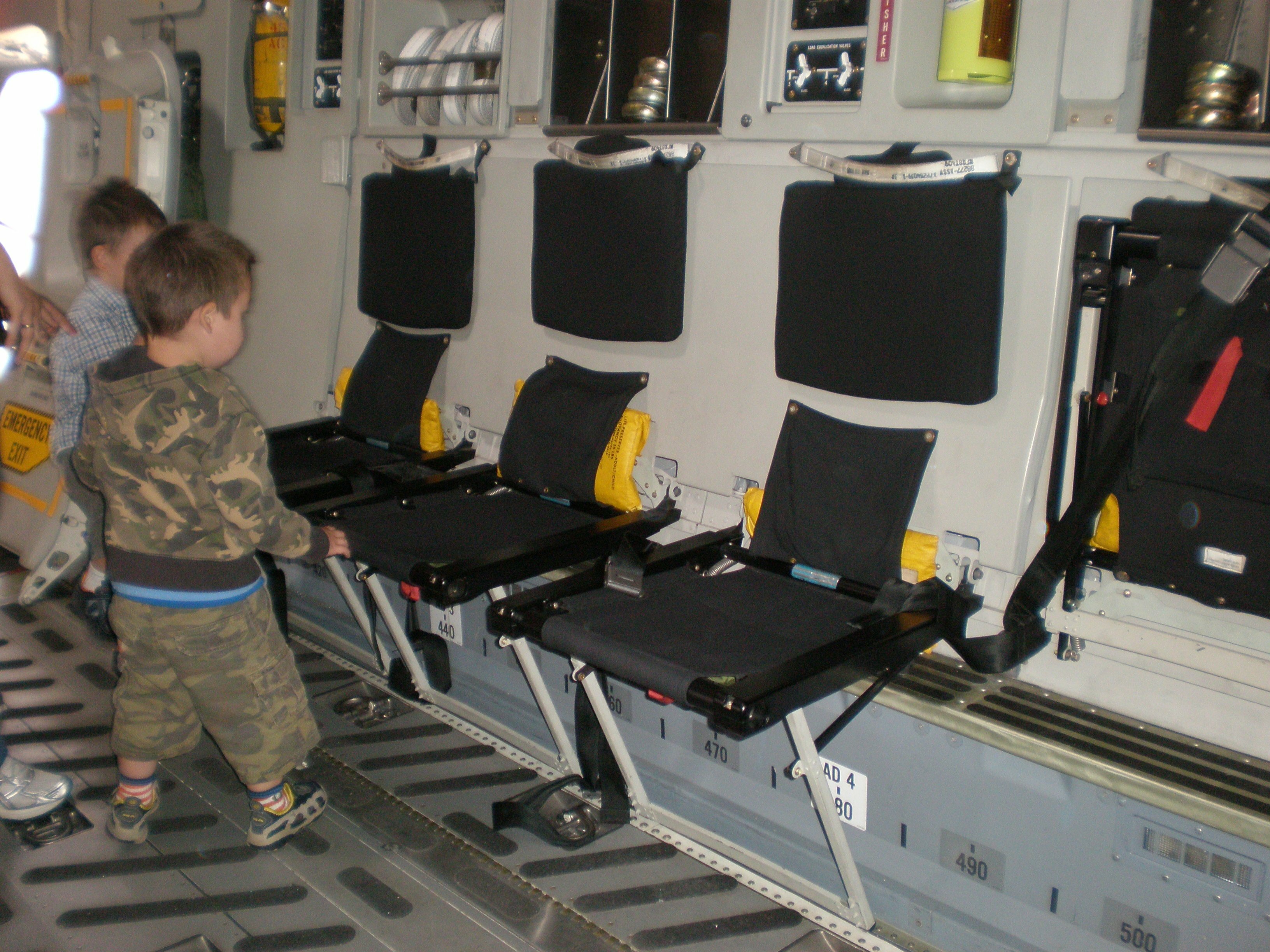 [smartads] Getting right to the question left lingering from the last post, I made it to the Japanese Immigration Office, and back, in about 20 minutes.  I surprised even myself.  So it was 12:05 when I returned and they sent us straight to the processing line.  We were the last ones in line for that flight, but I didn't care because our seats were secure.  I sure was ready to sit down for awhile too because my feet and legs were really hurting.  We decided to buy one of the box lunches they offered for the flight.  The price was $4.55 and I guess it was almost worth the price.  It contained a cold grilled chicken sandwich with cheese, 2 bottles of water, an orange, a granola bar, small pasta and yogurt.  I ate the sandwich, the granola bar, 1/2 the orange and drank about 1 1/2 of the water.  Lita ate the rest.  There were also free sodas and chips for the flight.  I had a couple cans of Dr. Pepper also and 2 bags of Frito's.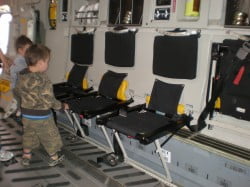 I also discovered while at Yokota that the price of 20oz soft drinks has increased since the last time I bought any.  I remember them being around $1.19, but they are now around $1.59 (about P69).  I can buy a cold 3L Mountain Dew for only P45 ($1.04) in the Philippines.
The flight leaving Yokota was the same one that we flew into Yokota on.  I didn't know until shortly before we left Japan, but this flight was not going directly to Travis, but it was going through Elmendorf AFB in Alaska first.  That meant that unless something wonderful happens, we would be missing that flight to Ft. Hood that was leaving Travis AFB in about 14 hours.  I was told it was an 8 hour trip to Elemendorf, at least a 3 hour layover in Alaska, then a 6 hour trip to Travis. 
As it turned out, the flight to Alaska was only 6 1/2 hours, the layover was only 2 hours and the flight to Travis was only 4 1/2 hours.  That still would be cutting it close for making the Fort Hood flight, even with the time change.  Well as it turned out, the flight time was not only changed to about 3 hours later, but they split up the flight.  What I mean is the original flight was suppose to be going to Fort Hood, Kelly AFB and Briggs AFB (all in Texas), but they separated out the Fort Hood flight and used a different plane.  The original plane was to be a C-130, but the new plane was a C-17.  So not only did we get there on time, we had to wait a couple of hours, hoping that there would be seats for the flight.  As it turned out there were only 10 seats available.  Our luck for flights was still with us because there were only like 8 people waiting for flights and 2 of those were not going to Texas.  So there were 10 seats and only 6 passengers, so we were guaranteed a seat.  
We waited in the nice little terminal at Travis, but there was an announcement that we were not allowed to sleep there.  I was confused because when I contacted the Travis passenger terminal on Facebook the said it would be okay as long as we followed the safety and sanitation regulations.  I'll have to ask them about that again.  They have some very good potato salad and Italian sandwich at the Travis Passenger Terminal.  I'd recommend both of them if you happen to be there.
As it turned out there were only 5 passengers.  The first lady that signed up changed her mind and decided to do something else.  So there was just Lita and I, another couple and a guy that had been traveling with us since Yokota.  I am writing these notes while sitting in the seats of the C17, but we are not allowed to take pictures on or of the plane or even not on the flight line.  I don't know why they got us out here so early because it is still about an hour before we take off.  They don't want us walking around in the plane, except to go to the CR, until the plane has reached cruising altitude. 
Now at cruising altitude I seem to be the only one that is tired of sitting and wants to walk around.  There is no cargo in the area we are in so there is plenty of room to walk around.  I probably walked around for at least half that flight.  The seats on the C17 were not as good as the seats on the C5 we were on, but they were alright, especially since we did not have to pay for them.
The about 10:00pm arrival time was confirmed by the pilot, but I don't expect my Dad to be waiting for us when we arrive because he does not have a sticker on his car or a pass to get on post.  I figure we will have to take a taxi to the gate and wait on him there or hopefully he will be waiting for us already.  My Mom and Dad are both night owls, but I don't know how much night driving he actually does these days.  I'll call him or e-mail him as soon as I can after we arrive.  I suppose we will start out staying at my parents apartment until we can figure out what other options are available to us. 
It seems unusual to me that we were told only 10 seats were available for this flight, but there are about 40 empty seats.  As I said, there is no cargo in the way either.  I found out later the flight we are on normally does not take passengers at all, but for some reason they made an exception in this case.  Just another example of the good luck we have had in making our connections. 
Okay, so we land but since there are normally no passengers on this flight, there was no one there to meet and greet us.  This is a requirement for the military I guess because we had to wait for someone to show up.  After he arrived and gave us the short brief, we took us 2 at a time to where ever we needed to go on post.  I also found out from this guy that outgoing flights from Fort Hood were little to nil.  I guess when it is time to go, I'll have to find us another way.  Lita and I just needed to get to either the West Fort Hood gate or to Base Ops so I could call my Dad.  We were taken to the Base Ops (it was a little closer).  I wanted to e-mail him, but their Internet was down, so a phone call was my only option.  There was no answer.  I decided to call us a taxi and head for the gate in case he was already there waiting.  A taxi shows up, but he is in the wrong place.  We got in that taxi anyway.  As we were leaving another taxi showed up, probably ours, but I didn't care, we were on our way.
As we approach the gate, I think I see him there, but I'm not sure yet.  I haven't seen him or the car in 2 years, plus it is night time and the bright lights of the gate are shining in my eyes.  You would hope that after everything we've been through, it would go smoothly now that we were at the end.  Of course that didn't happen.  Next post I will tell you about the final problem we encountered while trying to get back to the old hometown, and it's a doozy.
Salamat Y'all
http://commons.wikimedia.org/wiki/File:C-17_Globemaster_III_no._5139_cargo_bay_seats_down.JPG
http://www.strategic-air-command.com/bases/Travis_AFB.htm