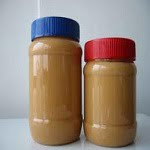 [smartads] For some reason, and I think we all know why, Lita and I were up early, around 0120, getting ready to go.  Mar and his group of travelers were here getting something to bring with them and even more importantly they were here to get Poppa.  Today was one of those things that distinguishes Filipinos from Americans and maybe from just about any other country in the world.  Mar has a little 4 door Kia Sportage.  They had at least 12 people squeezed into that little car.  Never mind the fact that 12 Americans could probably never fit in there, even with a giant spoon, but why would you want to?  They didn't come down with that many, some of them came down separately on a bus, so why not do that again going back?  But I didn't have to do it, so I'm not complaining, just wondering.  They had a lot of luggage on top of the car wrapped in a blanket and tied down pretty securely.  I didn't hear about any instance of it blowing open or them having any issue at all with it, so maybe it was all good.  It was something that wouldn't fly in the US.  Well, let me rephrase, it would fly, all over the highway.  Mostly because the speed limit here is about 60 kph and in the US it's 70 mph (about 112 kph, I think).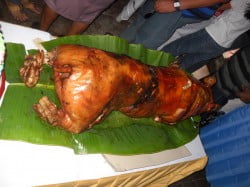 We're both up and ready to go, just waiting on the van to arrive.  It's suppose to be here at 0300.  Khany, Bebie and Lita are all outside talking.  Well Khany, being the only male in that group, is mostly listening.  Maybe he will let me buy a cup of coffee.  Actually we have not been allowed to pay for anything that we have drank since we've been here.  Khany & Bebie won't allow it.  I tried to give them some, but Bebie caught me sneaking it and told me to take it back, that we should never have to pay.  I know that I have personally drank more "Red Pepsi" while here than the 2 of them combined drink in a week.
Be sure to click on all pictures to find out more information.  I believe I put more information on all of them.
The van showed up right on schedule, 0320, and we piled in.  I guess I was in too much of a hurry to get back because after we rounded the first corner and went about 50 feet, I remembered that I forgot my notebook on the chair in the living room.  Lita asked the driver to stop and go back, which he did without any complaint that I know of.  He stopped at a good turn around spot about a block from the house, so I got out and headed that way.  As I approached the door, Khany came out with the notebook, saying that he tried to call, but we didn't hear.  There were 4 days of notes in there, plus what was going to happen that day.  I doubt I could have remembered it all, that' s why I write it down.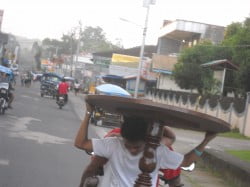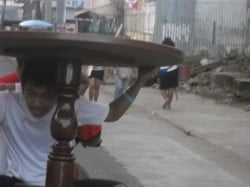 Everything is going along fine until we pick up another passenger.  Now I'm starting to get crowded because I didn't get the front seat this time.  I'm sitting in the first row behind the driver, next to Lita.  Some unknown guy sitting next to me and the new passenger sitting next to him, plus the guy that helps the driver with the passengers is up here too.  He's sitting on the stump behind the passenger side chair though.
When we first arrived in Tacloban we went to the City Transport Center, I think that was the name, it's something like that.  It's a place I've never been before.  I was confused and so it seemed everyone else was too, except Titing, but he wasn't sharing any information.  No one even knew where he was until he showed and and said, "Let's go".  It seems that the van we wanted to ride in, not Grand Tour, would not leave until the van had enough passengers and no one had a clue how long that would be.  Besides, they wanted to charge us almost twice as much.  They say we have to pay all the way to Catarman, past Calbayog.  That seems pretty stupid to me, but maybe I just didn't get all the facts.  I saw a route on one of the schedules that had Calbayog as one of the stops.  So we paid an additional P50 to get to the Grand Tour terminal instead.
It's 0745 now and we are at the Tacloban Grand Tour terminal.  It is still under construction as it was last time we were here a few months ago.  As I'm writing this, we are waiting for Judith and Grace who are on some kind of errand for a school project of Grace's.  I don't think they will be gone very long.  It's just easier to use the Grand Tour because we know them and they will drop us off right in front of our house on the way in.  I don't know what time we left, but I know I still didn't get to sit up front, Neneng and Titing were up there.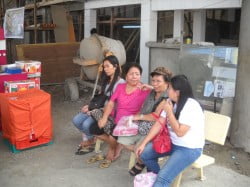 I never realized that this terminal is so close to the McDonald's that I've been to a few times before.  The one that I brought the Shakey's pizza to one day.  You can check that story out here.  I got this picture so you can see just how close that McDonald's is to the terminal.
We arrived in Catbalogan around 11:00 and we left pretty quickly, around 11:20.  We were packed like sardines again.  In fact they jammed a box in here by the sliding door and the bottom one is on top of one of my flip flops.  Of course that flip flop just happens to be a little on the other flip flop.  What does all that mean?  It' means I can't move my feet to re-position them.  I can move them up and down, but they can't leave the floor.  Lita wants them to stop the van and fix it, but I said, lets just go and don't worry about it.  I just want to get back, no extra stopping for anything.  There was already no more for me to turn because the boxes were there, but now I'm just stuck.  I wish I would have been able to get up front on this one, but Neneng and Titing had that pleasure again.
Even though I complain about being here quite a bit, it sure was nice to get back to the house and to things that I'm use to.  Luckily there is not brown out, but there are a few other problems.
Someone had completely closed the store door so the momma cat could not get in to feed the babies.  I pried the door open and went to the box, but they were gone.  The were just moved to a different box though.  I don't know if someone moved them, or Calvina did it.  Actually I did not see Calvina around anywhere either, another potential problem.  I figured she was out looking for food because who knows if she has been getting fed.  Vicky says that she has been feeding her, but who knows for sure and the cat ain't saying.
Speaking of Vicky, she messed up one of our tapestries while she was cleaning it.  Lita told her to 'brush don't wash'.  Well somehow or another she got those two things confused.  Now the colors are running on our Last Supper.  Lita is pissed.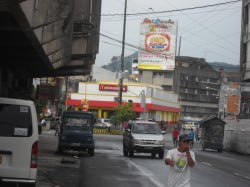 Also 'someone' opened my peanut butter while we were gone and didn't close it properly.  It was still 1/2 full of peanut butter, but the rest of it was filled with ants.  Vicky doesn't like peanut butter, but she's the one that had the key to the house.  It could have been Cathy's kids, they are famous for not closing things properly, but they should not have been in there to start with.  I'm not going to sweat it, but everything that happened is going in my memory bank.  We were only gone for 4 days, which at times seemed like 2 months, but what's going to happen when we actually are gone for 2 months?  Of course, by then Judith, Victor, Juvic and Grace will be staying here.  They need to be out of their current house by the end of April.  We are going to lock the bedroom/computer room and they will stay in the other room and in the store, which will no longer be a store.
I had fried chicken and rice with Red Pepsi for dinner tonight.  I guess I was a little hungry because I had the 2 breast halves, 2 wings and 2 legs plus the rice to eat.
I had to check out my Facebook sites because I will be using the information I gather from them in a little less than a month.  I'll still worried about this next trip, but with this Facebook information, a little more money and a little luck, we should be okay.
I only put the talking dog Quick Quirk on tonight.  Even though I did take a nap a little earlier, I don't feel much like typing tonight and I'll probably end up going to bed a little earlier than my normal time also.
As you can see, I had a lot of notes for today.  All together there were 14 1/2 pages of notes and today had the 4 1/2 alone.
Anyway, it's bed time now, it's 11:30pm.
Salamat, Paalam