[smartads] I was up a little before 0800 this morning.  Actually Lita woke me up so we could get the linen off the bed for Vicky to wash.  She washes every Saturday now.  Just as soon as I was up though, she started finding plenty of things for me to do.  She says she plans to open a couple of the balikbayan boxes and combine the contents into a single box.  We still have 7 or 8 boxes of the original 32 around here.  We put covers over them and use them for tables or night stands.
She also wants to sweep "really well" today.  We still do not have tile or linoleum on the floor so the concrete dust builds up.  I hate that dust, there is just too much of it too often.  We had to build the floor like that because it was less expensive and since I lost my job in Texas a year and a half before we moved here, we just didn't have the money to send here to build our house as we really wanted to.  We had a really nice house planned, but it just wasn't meant to be I guess.  At least not yet.  I really wish we could get some tile for the floor, but we will probably end up getting some linoleum because it is less expensive.  I can always hope for the tile though and if I have the opportunity to get it, I will.
http://www.weather-forecast.com/locations/Lipa
For some reason she wants it to be neater in the room before we leave for Texas.  I don't understand why though.  We will have the door locked when we leave and only Neneng will have a key just in case.  I guess whatever Lita wants, we will do, just as long as she doesn't try to do everything in one day.
Before she did all that though, she wanted to make french toast for breakfast.  Okay, fine with me.  When I have to cook, I have to do all the work.  When she cooks, I have to help.  It doesn't sound fair, but it's okay.  I eat most of the food anyway.  I ended up having 8 slices of french toast and 7 of those were actually cooked correctly.  She got in a hurry on the last batch and took them off too early.  I had already put syrup on it, so I just ate it anyway.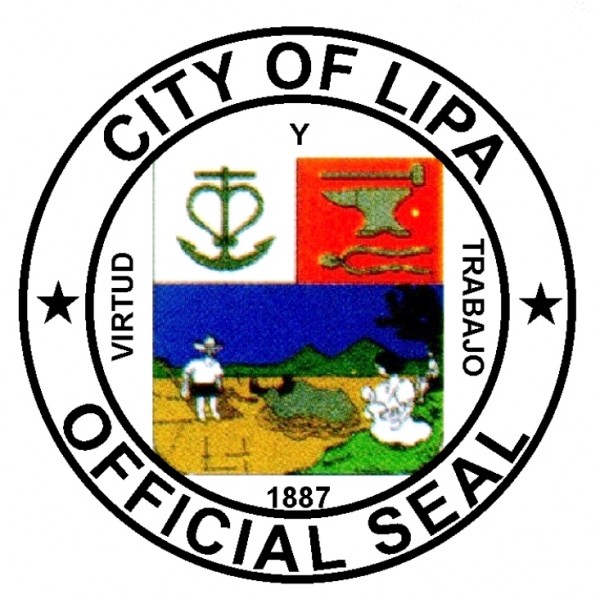 http://lipatourism.wordpress.com/general/the-city-government/
Lipa (Filipino: Lungsod ng Lipa) /Li-pâ/ is a city in the province of Batangas in the Philippines. It is one of the three cities in Batangas (the others are Batangas City and Tanauan). It is located 78 kilometres (48 mi) south of Manila and, according to the 2007 census, has a population of 260,558 in 41,962 households. Lipa City is approximately midway between Batangas and Sulu and from the eastern periphery of Surigao Province to the western international boundary of Palawan. The city is in the center of Region IV, at the heart of Batangas Province.  The city's location, in a valley between Mount Malarayat and Mount Makulot, makes it a low-risk area for natural disasters. These two mountains serve as a windbreak during typhoons. Mount Makulot, in the west, also served as shield during eruptions of the Taal Volcano.
Lipa covers an area of 20,940 hectares (209.4 km2) at an elevation of 1,025 feet (312 m) above sea level. Its climate is generally cool, except during typhoons and in summer. Lipa City's fishing area is located at Barangay Halang, in the west of the city; it is actually a portion of Taal Lake, which is connected to other municipalities (Cuenca, Mataas na Kahoy and Balete). The average yearly temperature is 23 degrees Celsius. The highest recorded temperature is 35.7, and the lowest recorded temperature is 16.4 degrees Celsius. Rainfall is sporadic during the year; it is dry from January to May, and wet from June to December.
http://en.wikipedia.org/wiki/Lipa,_Batangas
Titing was out at the truck turning the For Sale sign around.  It seems that the wind flipped it over.  For a brief moment I thought that he had it sold and was talking the sign down, but no such luck.  I think I'm over anxious about selling that truck to start the bakery so I can get out of the store business.
It's Saturday, I should be on the computer checking the website, looking for new articles for that website and checking my e-mail.  I shouldn't be stuck out here, staring into space and hoping to sell a few things for a few pesos.
http://lipatourism.wordpress.com/attractions/
Since I have all this space staring time, I was trying to think of a new way to teach children about math.  I came up with something that I have never seen used before, but I don't know how I would get something like that introduced into the system without someone stealing my idea.  It is really only good for addition and subtraction though, so only the grades that teach that could use it and maybe remedial math classes.  It just makes the student think a little bit harder about what they are doing, it's not harder to do.  It could work for multiplication, but not very practical.  Also I know of no practical use for it in the world besides as a teaching tool.  I think that should be good enough though.  I wonder if they buy ideas like this?
I think I missed a rain day in there, but it ended at 18 days anyway.  We had that one day without rain, but it rained today.  In the last about 1 1/2 months, there have only been 2 non-rain days here in Calbayog.  Don't worry though, I won't start with the ## out of ## days of rain thing.
http://www.orangesmile.com/booking/en/philippines/enhotels/the-farm-at-san-benito.htm
Salamat, Paalam
Good Trivia Knowledge:  "Long Tall Sally" was the last song played by the Beatles during their last scheduled concert, which took place at Candlestick Park in San Francisco on August 29, 1966.