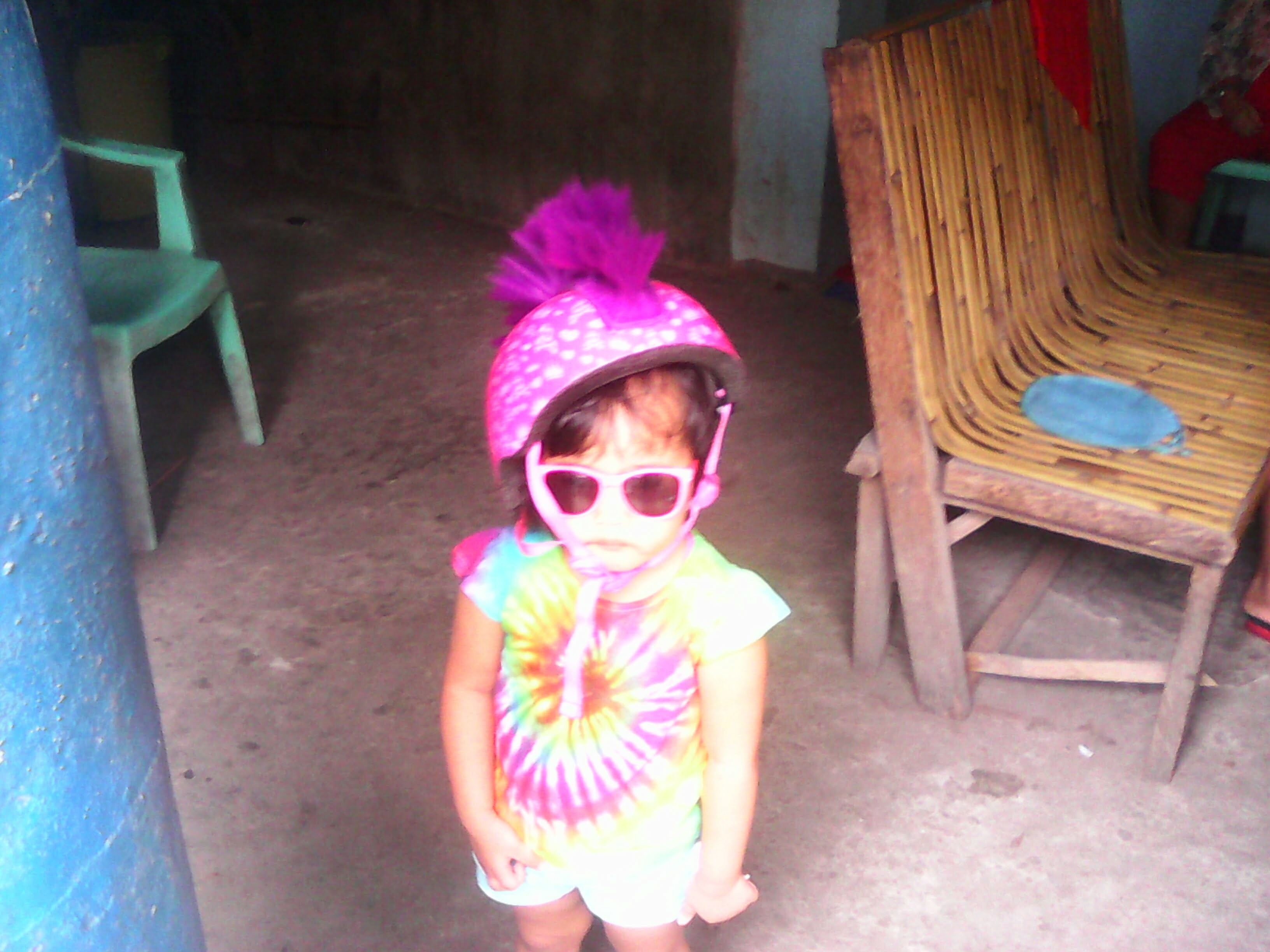 [smartads]
Queenie Samantha Gloria
Queenie Samantha Gloria.  That's her name, and she's just as cute as a button.  I guess most 2 years old are though.  I have a couple of quick things to say about Samantha (as she is mostly called).  Most of y'all will know what this is, but for the benefit of the ones that don't… Mano Po.  Mano Po is what they do here in the Philippines to show respect for their elders.  They will take the elder's hand and place it on their (the younger one's) forehead.  They don't do this on an everyday basis.  What I mean is if the elder lives here with them, then they don't do the Mano Po every day.  However, if the younger ones leaves for a short while, then they will do it upon returning.  Anyway, the point is, Samantha does this Mano Po.  For some reason when she does it for Poppa, she will hold out her hand for a peso afterwards.  She doesn't do it for others, but she does for him.  Maybe he gave her a peso before, and she just remembers it.  She remembers things like that.  A woman in training.  Get that spending money.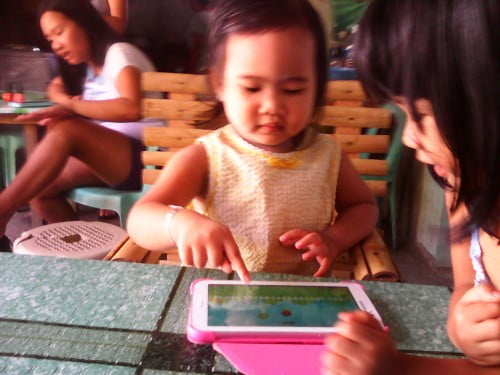 In connection with that, she has another thing that she does that I thought was noteworthy.  The owners of the sari-sari store down the road have a last name on Bun-ge (spelling on that).  Whenever you mention that name, Samantha drops whatever she is doing and wants someone to take her there, walking usually.  It seems that most of the time it's me that takes her, but others do it also.  She likes to walk there and sing "La la la la la".  Well she will if I start it.  When she gets there, the first thing she tries to do is hand her money through the cage to the cashier.  They know her by name there, so it a good place for her to visit.  She will pick out whatever candy or whatever else, by pointing to it.  She doesn't have the names of the things down yet, but it probably won't be long before she does.  I'm wondering if she will still want to go there after we get our store open here again.  That will be another story for me to type up and get out to y'all.
Brownouts Galore
I suppose that the first few posts after a major power outage will have a few items about that outage in it.  This post is not an exception.  Since the day that the power came back on (15 Dec), we have had a power outage every single day since then.  Today is the 19th and in that 3 day period, we have had 4 additional brownouts.  The first one, the shortest one so far, on the 16th, lasted only about 1 minute.  I figure that someone at Samelco must have a sense of humor and they flipped the switch to turn the power off, everyone at Samelco laughed their butt off and then they turned the power back on.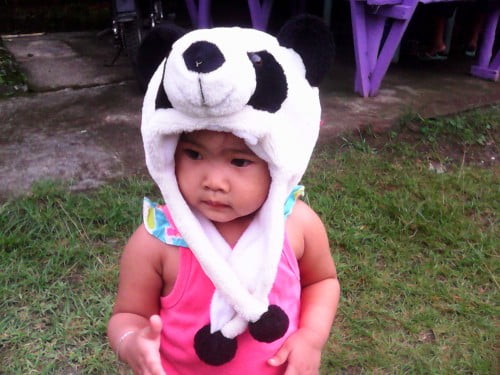 The next one was on the 17th and it was a little unusual, kind of sort of.  After returning from telling Globe about the internet and phone being out the second time is when I discovered this brownout.  First of all, while coming home, the tricycle ran out of gas.  We were riding with Saddam and he has since been told to keep more gas in the tank, especially if his Auntie Lita will be riding with him.  What was unusual though is that when we got home, about 2:30 pm, it was a brownout, but no one that was here, even knew it.  They didn't know until I came back outside and told them.  I'm not sure how long it was off before we arrived, but the power came back on around 3:30 pm.
The one on the 18th was also about an hour, but I didn't record anything on that one.  I was sure complaining about continuing outages though.  For the 19th (today), we have had 2 short brownouts so far.  It's like 2:50 pm now, so I hope that there won't be any more for today or forever actually.  We have also been getting several fluxes throughout these past few days.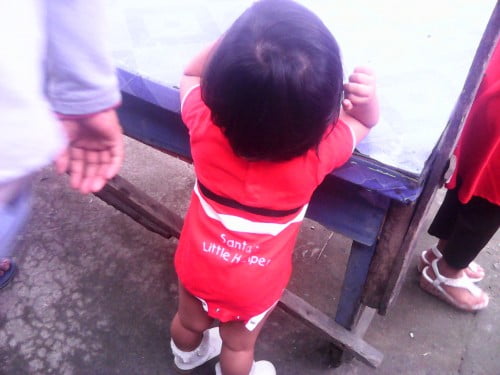 Oh and just FYI, as of now, about 2:55 pm on the 19th, they still do not have the internet and phone restored.  They did tell me yesterday about an outage in the area.  They also said that since it was raining that they would not be repairing the line that day.  They need to splice a line that was damaged during the typhoon, they say.  That was yesterday, the 18th.  Well it only rained in the morning hours and it was mostly sunny in the afternoon, but no repairs.  Today it has been raining almost all day.  So who knows when they will get around to finally fixing the line?  I've got 7 stories backed up, this one makes 8, ready to be input whenever the internet is up.  I might even have a few more before they finally get done.  I'll be releasing those one or two at a time.  One will be under the new "Travel" section and the other one in the "Blog" section.  At least that how I think I have it set up on the new blog format.  I still can't check it.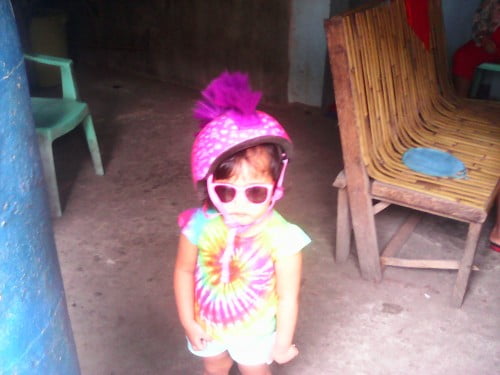 New Chicken Treats
This afternoon Lita is supposed to be making another new item for me.  It's a variation of the chicken pepper treats.  It has all basically the same ingredients except the chicken will be chopped up smaller and it will all be rolled up in an egg roll wrapper and fried, no bacon though.  I'll let you know how that goes and, if good, and it sounds like it will be, I'll get her to make them for any expat get-togethers here.  Let's have at least one get-together downtown at Chowkit first.  They have beer for purchase there.  Here you might have to bring your own or just help me drink what I have here.  I do have a case of Red Horse, 2 liters that are already cold, but those might be gone by the end of this evening.  I think that 2 more bottles will probably be consumed between now and Larry's party on the 27th, but I will still have 2 more leftover.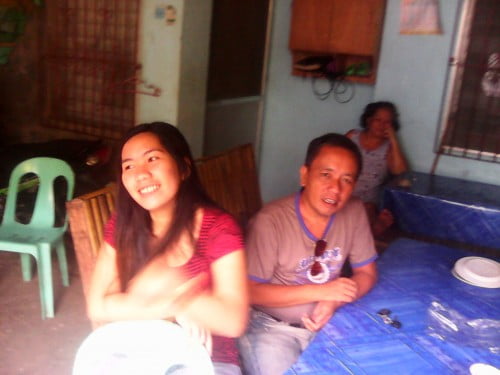 Party Mix
One last item for this post is that I made a "Party Mix" playlist on the computer.  I have been listening to it and adding songs once in a while.  It's mostly classic rock and country songs, but there are a several surprises mixed in there too.  I plan to play it when/if we ever have a get-together here at my house.  I can just turn up the volume and open the windows to the computer room, or, if I had a thumb drive, I could just plug it into something out front.  Right now it's almost 17 hours of music, so I don't think we will be needing all of that.  I do plan to make the playlist larger though.  Right now I'm thinking to make it about 25 hours, without any repeats of songs, but we'll see how it goes.
***Update on those, what we are calling Southwestern Chicken Eggrolls.  If you guys like the spicy, cheesy chicken, you're going to like these.  I ate 8 of 12 with some rice and drank about a liter of water, but I think that the last 3, because Lita and Grace split one other one, I will eat later when I have the Red Horse.  I mean it's only 4:20 pm right now.  I had 5 pan-de-sol with peanut butter and jelly this morning, plus a cup of coffee, and then this.  That's probably too much, but it's less than a lot of my days of eating.  The only other thing I've had today is water, and the beer, maybe, later.
Salamat Y'all