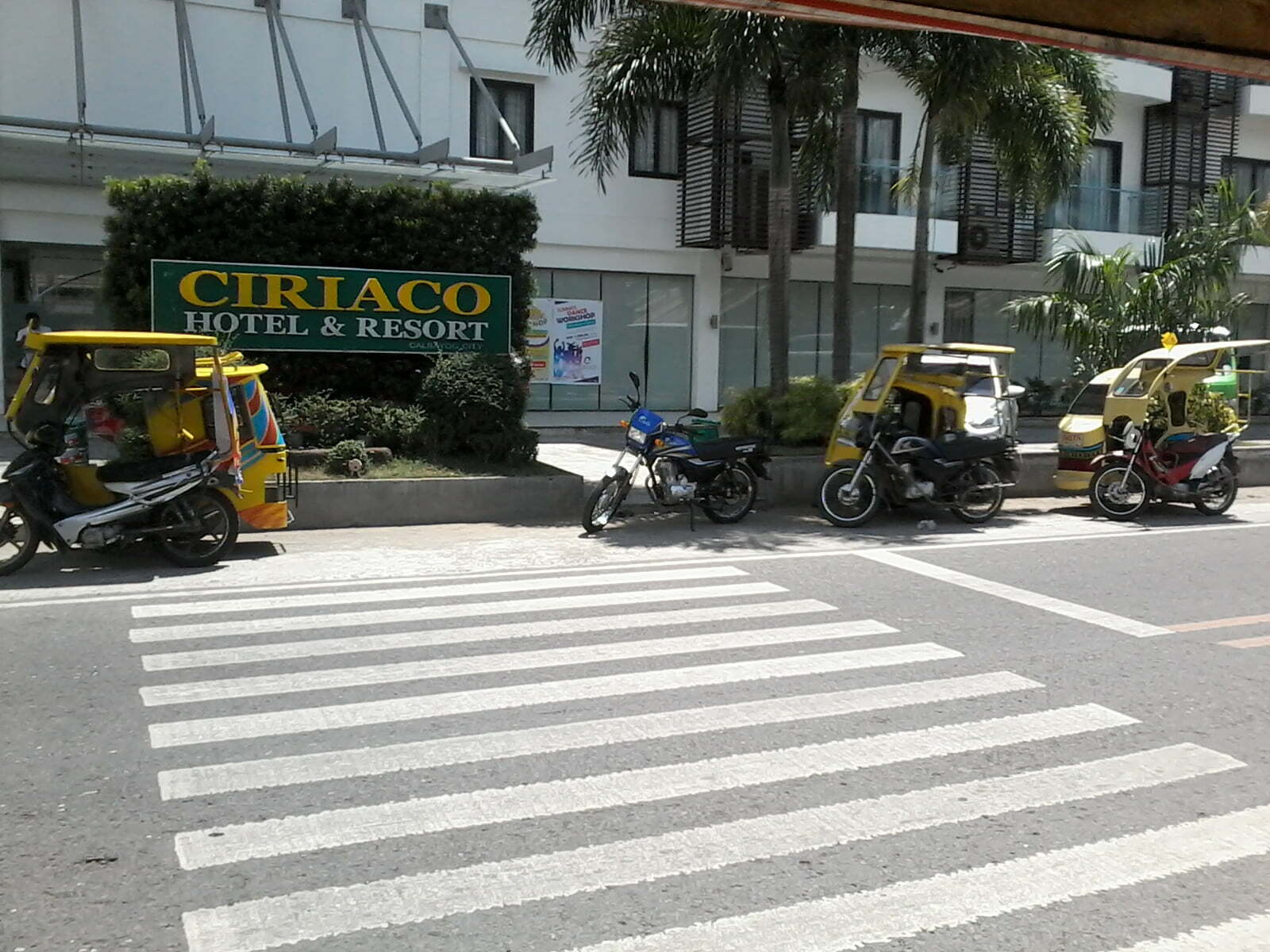 [smartads]
We had another visit from the fan man on 8 Apr.  We had 2 fans for him to repair.  One of them was a re-fix, the one from the bedroom that we replaced already.  He fixed the noise and the overheating problem in it and now it is in reserve waiting in case another fan goes out permanently.  Oh, we also now have a little fan for over the table out front.  It's not much, but it's working and it does have some sort of breeze to help out.  Usually want little company I do get to drink beer, we sit out front by the road now.  It's usually much cooler out there.  Maybe we can even get a good extension cord and have a fan out there.  I'm trying to talk the people here into have a little place out there to sell beer.  You must get a license to do that legally and I can't get that license in my name.  So far, no takers, but I'm going to keep trying.
Today also is Femia's birthday (Pam, our house lady).  I asked her why she was working on her birthday and all she said was, "My birthday, I'm working".  I guess she didn't understand the question.  I don't give out woman's ages, but I will say that she is younger than I am.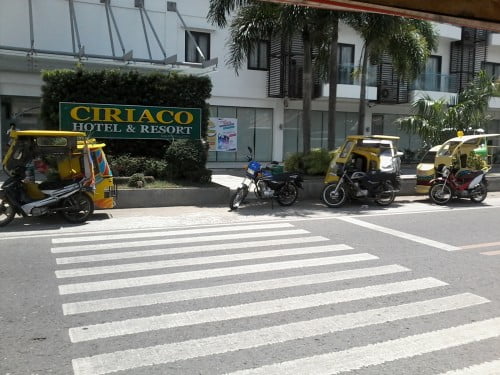 Lita sold the cab part of our tricycle today.  We've been wanting to get a larger cab put on there anyway.  We still have the motorcycle, but it probably needs some work.  It's been sitting there for a couple of months since Victor is in Catmon for awhile.  We sold the cab to Titing and he plans to get another motorcycle and connect that cab.  I think he will start using that one and have his other tricycle loaned out and get the daily bounty from that.  If I remember correctly that is either P120 or p150 per day.
On 9 April we had our 36th wedding anniversary party at ChowKit on Navarro St.  It was a not so big party, but it was a pretty good party.  The beer was cold and I did eat a bit of the food. Marianne made some little chicken rolls for me.  I'm not suppose to be eating chicken until my leg finishes healing, but I'm getting tired of waiting on the last of this little sore to go away. I ate some of those little chicken roll things.  Actually I ate like a dozen of them.  I can't even remember all the food I did eat, although I did have 1 small rib also.  I hope to have another party at ChowKit for the 4th of July.  I'll have details about that later when/if that materializes.
This post is a little short, but it's a good stopping point and my computer is acting weird.  More on that later.  I'll close this post and I will be starting on 10 April in the next one.  We decided to spend the day at the beach.  I'll have some detail on that then.
Salamat Y'all