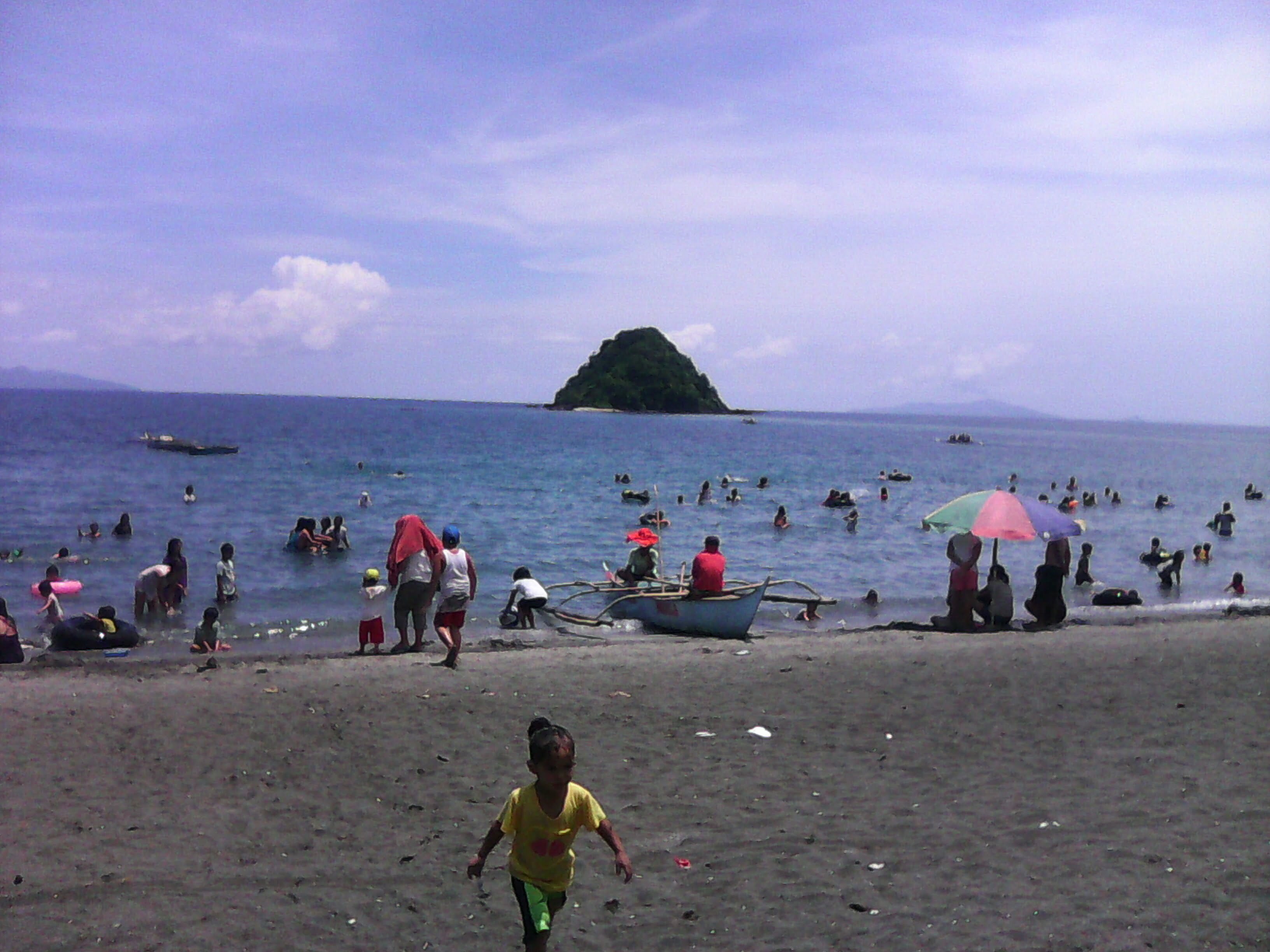 [smartads]
Last night at our 36th anniversary party (actually on 9 April), it was decided that we would be going to Malajog Beach the next day.  I hadn't been there for awhile, so I agreed.  The time of departure was suppose to be 0600, but I knew that would not be the case even as they were telling me.  I knew for 2 reasons.  1) They're Filipinos, they run on Filipino time and that is never the scheduled time, always later and 2) It was Sunday morning and church starts at 0600, so I knew that they would all be at church at that time.  No clue why the picked that time.  We ended up leaving around 0800.
Of course I forgot my camera and there were several things I would have liked to of have taken pictures of.  Things like the zip line, which is suppose to be active, but I didn't see anyone on it all day.  This is the first time I've seen the zip line in person.  I also heard from a reliable source that they are actually not even finished with it yet.  All the concrete was not poured yet.  Supposedly the zip line is even strong enough to hold me, so it must be heavy duty.
Also they are building a hotel right down by the beach.  I forget the name of it, but I'll get that next trip.  Going by the picture they had there, it should be 3 story, but so far there is only 1 story and it's not completed yet.  Just something else I would have like to have my camera for.  In the picture it's a really nice looking hotel and I hear there is suppose to be a swimming pool there also.  I'm sure for guests only, but my wife is already planning to spend a weekend there.  I'm good with that if the price is right.
It was low tide when we arrived, so I once again tried to walk all the way out to the island.  It's something that I will probably never be able to accomplish, but I try every time we go during low tide, just for s & g's.
As I was talking with one of my nephews, Marlou, he informed me that a 2nd zip line is being considered there.  This one would be riding on a bike down the line.  You know, a bike with only rims on a cable.  That is just a thought at the moment, nothing more.  Of course the zip line was just a thought at one time, so we'll see what happens.
On the way to the beach I noticed a new gas station being built.  I mentioned that to Marlou and he said that is going to be a Zippy Mini-Mart also. He told me the name of the gas company also, but I forgot.
I also found out that the Robinson Mall is still on schedule to begin in January 2017, they finally got all their permits for the land.  I also confirmed that a Toyota dealership is being planned for the area, right down the road from my house actually.  It's starting to sound like our property is going to be smack dab in the middle of a lot of businesses sprouting up.  I'm thinking that we may soon have to decide if we want to sell to some business that wants an ideal location directly across from the biggest hotel on the island, the Ciriaco Hotel and Resort. I told Lita that if someone offers us P15M for it, take it.  I'm not thinking that will happen, but if it does, I can move, no problem.
Also while at the beach, we had a little commotion.  At first I wasn't sure what was going on, but I was hearing that a child had drowned.  A lot of people were running down the beach and forming a big circle.  One of the relatives went to check it out and reported that it was not a child, but an old man.  A drunk old man.  The man had to be given CPR, but he did survive. After he was revived, I'm not sure if he went back into the water or to get another drink.
We finally left the beach around 5:30 pm.  When we got home, I headed straight for the shower.  After that I laid down for about 15 minutes, got up and ate a couple of hamburgers.  I was so glad to be back at the house and my computer.  I could tell that my computer missed me.
Salamat Y'all