[smartads] I have got exactly 1 page of notes today, lets see how far that gets me today.  I doubt it will even be close to the post yesterday with the 1 1/2 pages of notes.
I got to sleep as long as I wanted this morning, but as long as I wanted was only 0836.  Lita didn't bother me for anything until after I was up.  Except around 0515 I was up for the CR and noticed that I forgot to put the Tang Iced Tea I made last night in the bottles.  I needed to do that before Vicky showed up because she needs the pitcher the tea is in now to put water for the customers.  After getting up for good I made my cucumber & tomato sandwiches, check my blog comments and then all my4 e-mail sites.  I actually got to stay on the computer for most of the morning and didn't have to go out to LolyKat until about 11:30.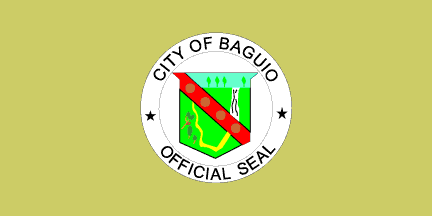 The City of Baguio (Ilokano: Ciudad ti Baguio; Filipino: Lungsod ng Baguio) is a highly urbanized city located in northern Luzon island in the Philippines. The city has become the center of business and commerce as well as the center of education in the entire Northern Luzon thereby becoming the seat of government of the Cordillera Administrative Region.
http://en.wikipedia.org/wiki/Baguio
http://www.ask.com/wiki/Baguio_City
http://www.baguio.gov.ph/?q=frontpage
http://www.weather-forecast.com/locations/Baguio
Baguio City was established by Americans in 1900 at the site of an Ibaloi village known as Kafagway. The name of the city is derived from the word bagiw in Ibaloi, the indigenous language of the Benguet Region, meaning 'moss'. The city is at an altitude of approximately 1,500 metres (4,900 ft) in the Luzon tropical pine forests ecoregion conducive to the growth of mossy plants and orchids.
Because of its altitude, Baguio City was designated by the Philippine Commission as the Summer Capital of the Philippines on June 1, 1903. It was incorporated as a chartered city by the Philippine Assembly on September 1, 1909, the second after the city of Manila.
http://geotayo.com/baguio.php
It's a bright, shiny day out here right now, but there's no telling how long that will last.  It can overcast and start raining pretty quickly around here.  I brought some of that tea out here with me, but it doesn't taste very good.  I'm going to have to 'tea it up'.  I'll make some Lipton Tea with the teabags I have and make it a little stronger than normal, then I'll mix the 2 together.
Have I mentioned lately that selling that truck is something I'm really looking forward to?  Well it is.  Even if the truck doesn't get sold by the time we get back from Texas, things will probably change around here.
While we are gone, Vicky will not be working.  In fact she said she is going to Manila and may be moving there.  Even if she doesn't move to Manila, she will be moving from the house she lives at, right down the road.  She is squatting in the house she is in.  Robinson or Gaisano or someone, I don't even know anymore, bought all that land around where here house is.  They were kind enough to give these people, I think P10,000 each for moving expenses.  Since they are squatters, they don't have to give them anything, but it's less trouble if the residents get something out of it.  I don't know if they have received the money already though.  Anyway the company that bought the land also purchased some other property for all these people to move to when they are evicted.  They will have to pay back the company a little each month for the property, but that means, after they do, they are no longer squatters, they are land owners.  So these people can't really lose in this thing.  Vicky and some others are thinking of moving to Manila instead.  I don't know why, I have a hard enough time trying to figure out 1 Filipina (Lita) without trying to figure out the rest of them.
(I don't know why a Cathedral picture was on the hotel website, I'm not going to vary from it)
Also when we get back Lita says she will not continue with selling food the way they are now.  She is going to have a BBQ and only open it during the evening hours.  She was planning this quite awhile back and now the people next door have already started doing a BBQ in the evening, the people at the gift shop.  She still plans on doing it though and will get one other helper, if necessary.  I think that the helpers duties will focus more on house cleaning and washing clothes than on cooking and selling.  Hopefully by then the store will be a non-issue.  I just now as I was typing this, thought of a maybe good name for her BBQ.  How about Loly-Q?  I think that if we actually put a name up though, we have to pay taxes, or something like that anyway.  That's what I will be calling it in this blog though when it gets going.
I should be able to spend more time on the computer when we return from Texas.  I hope it will be working properly by then.  I still need to figure out e-books, but I haven't been checking that out recently.  I'm having problems with this computer still and those lines that come up across my screen are driving me nuts.  Whenever I get into something, they appear and I have to get rid of them.  So far they have been easy to get rid of though.
On Wednesday morning Ramil will be taking the computer to the shop.  Ramil is friends with the computer tech that works at the University and he has agreed to take a look at it, if Ramil brings it in.  I told Ramil that when you take the computer in the morning, I want it back the same day.  I also made a list of what I want them to check while it is in there.  Of course I added my phone number to get an estimate before any parts are replaced.  I suspect the video card as being bad and I'd like a larger C drive.  It can be new or surplus, as long as it works correctly.
http://members.virtualtourist.com/m/10e851/738/
I was checking out NFL Draft news this morning and those damn lines showed up at least a dozen times.  They have got to go.  Also for the last couple of days the Internet has been going down a lot.  One minute it's working and the next, it's gone.  It's been happening 7 or 8 times per day at least.  I have to reset the modem to get it back up and even then it doesn't always work.  The modem is fairly new also, so I don't know if that is the problem or not.  I'll have to inform Globe about that when I make my payment.  I want to ask them about whether I can set up Windows Fax and Scan through them anyway.
Right now the Internet is down again (real time), so I can't even save what I'm typing.  Let's see if it comes back up after the modem reset.
Salamat, Paalam
Useless Knowledge:  On July 11, 1946, Micheline Bernardini  (a nude dancer) of Paris modeled for the first photograph of a bikini. The tiny swimsuit was named after Bikini_Atoll in the Marshall Islands, the site of atomic testing ten days earlier.