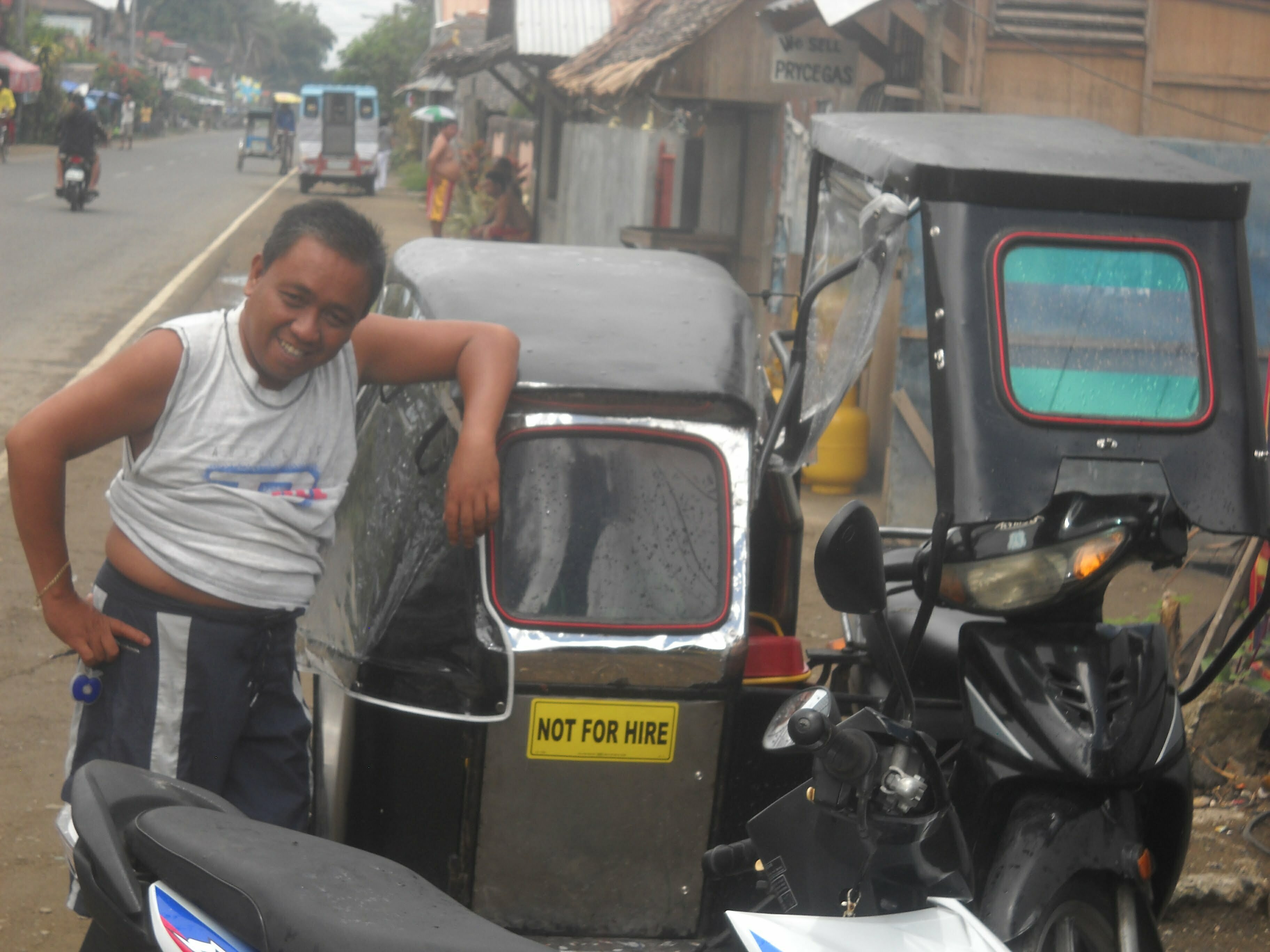 Kamusta Y'all.
It's time for another post because I don't want to wait another 5 months like I did last time. It's been 13 days since my last post and I'm sure there are things that need to be said.
Just recently while I was at Immigration paying for our last extension we are allowed here before our 3 years are up, I learned of a visa that we could get so we would not have to leave the Philippines at all. Even if we do, we can come back anytime without a problem. Now, normally that visa would be the 13a but in our case we cannot get a 13a because we are both US citizens and she is not a dual citizen. For some reason she doesn't want to get dual citizenship. She won't elaborate on why, she just doesn't, so, oh well. However there is the 13g visa, which is like the 13a, but we can both be American citizens. I never heard of a 13g and, so far, everyone I told about it had not heard of it either. So that's something we can pursue. I could also get a Special Resident Retiree's Visa (SRRV) which is issued by the Bureau of Immigration (BI) of the Republic of the Philippines under the Retirement Program of the Philippine Retirement Authority (PRA) to foreigners and overseas Filipinos. It entitles the holder to multiple-entry privileges with the right to stay permanently/indefinitely in the Philippines. So I do have some options and the time to do them, I just need the money to do one of them.
The friend that I mentioned in the last post that was back in the US is own his way back now. If all goes well, he should be back in Calbayog late tomorrow afternoon. He has had a rough row to hoe recently so I'm sure he will be glad to get back to his life here.
Did I mention the hole in my leg? I have a hole in my leg. A couple of months ago, while at a party, I got too drunk and walked heavily into a parked trike. I guess I hit it pretty hard because it made a deep hole. I got some quick attention to it and a couple of days later I went and got a tetanus shot (just to be safe because my previous tetanus shot expired last year). The hole is still there, healing slowly because of the slow blood circulation in my legs. Slow circulation because I'm very inactive and sit on my ass all day. Recently the area below the wound seemed to be getting infected so I went back to the doctor and got more antibiotics pills and some antibiotic cream to put on it. Now if I will just move around more (I'm trying to make it a habit) it should heal just fine, according to the doctor.
While I was at the doctor he insisted that I do a blood sugar test. I think there are not too many people as large as I am that do not have blood sugar problems. As it turns out, at least, I don't have an issue with it. I had 2 tests done. The random test that shows what your blood sugar is right now and the A1C test which shows your average blood sugar for the past 3 months. For the random test your blood sugar should be <200 mg, mine was at 117.35 mg. For the big one, the A1C test, it should be <6.5%. Mine was at 5.5%. I was not surprised but the doctor kind of was. He did give me a thumbs up and said, "Very good". Now that I've found a new place to get this test done, I plan to get the A1C test every 3 months to try to make sure that blood sugar stays under control.
Because of the content in the last 2 paragraphs I have vowed to never get drunk again. Its been 2 months and so far I have lived up to that vow. I see no reason why this vow will ever be broken. Also, I don't want to stop drinking alcohol completely but I have been limiting myself to no more than 4 glasses of beer per session. I don't drink everyday, maybe 2 or 3 times per week, sometimes only once per week. I'm thinking of switching more to red wine instead of beer (less calories and sugar) although the wine does cost quite a bit more. I'll have to inform Mango so they will keep a good stock of the type of wine I like. I will limit that intake also, probably no more than 3 glasses per session and also no more than 3 times per week. Is that too much, 6 to 9 glasses per week?
I met a new guy recently. He is not yet retired and was just here getting formally engaged but he was a pretty cool guy (for a Washington Commander fan). He plans to retire in 5-7 years and their plan for now is to live 6 months here and 6 months in the US. A lot of guys that can afford to do that. He also had a little problem because of COVID with his airline travel (like my other friend I mentioned above) but he got it all straightened out, although it cost him quite a bit of money more. He will be back in November and I am looking forward to watching some football games with him, especially games with my Cowboys and his Commanders.
Okay, that's it for this post. I hope it was enough to keep your interest throughout. Again I say, I will try to post more often.
Salamat Y'all