[smartads] This post is basically the same, but it is a little different than previous posts.  It has less pictures, but that won't be standard.  The end of this post will explain why there are less pictures here.  I did not put in the Philippine History today.  I did something different.  Do you think I should leave the Philippine History in, put different things in it's place or just forget about it all together and just do the post entries?
Southern Leyte (Filipino:Timog Leyte) is a province of the Philippines located in the Eastern Visayas region. Maasin City is the capital of the province. Southern Leyte was once a sub-province of Leyte before it was divided from the latter. Limasawa, an island to the south is part of the province where the first Christian Mass was held and is said to be the birthplace of Christianity in the Philippines.[1]
The province ranks as the second least populated area in the region. According to 2007 census, the province has a population of 390,847 a 1.13% growth compared to last 2000 census with a population record of 360,160
Southern Leyte's geological features created several issues in the province after the flooding of Subangdaku River and the awful mudslide in Guinsaugon. Organizations warned the province as susceptible to natural occurrences like landslides and floodings.[3]
Southern Leyte contributes to the economy of the country. It forms an important part of the inter-island transportation system of the country, with ferries transporting people and goods between Liloan and Surigao del Norte in Mindanao. The province is well known for its quality abaca products and the country's major producer of abaca fiber.
My links are not working again.  I can not place a link on this site that you can click on to go to.  I will have to figure out what is going on and try to fix it.  I was having this problem before with just Yahoo, but now it doesn't work at all with any browser.
When I last left off Titing, Leo and Bebot were having a good time drinking out at the picnic table.  I was having computer problems, well actually it seemed that my monitor was on the blink and I wasn't sure what I was going to do about it because Lita wasn't going to let me use the TV as my monitor for very long.  I had turned the computer off earlier and I was wondering if it would come back on after I seemingly fixed the monitor problem.  Continue reading to see what happen with that and what I finally ended up doing.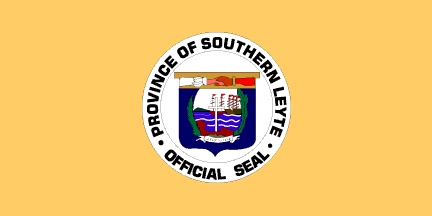 Hit Count:  As of 11:14pm (12/16/11) we were at 1,838,365.
Just as I feared.  When I turned the computer back on, the monitor was still tired and kept going to sleep.  But I do have some good news/bad news for the computer situation.  It is back up, but it's running a lot slower.  It seems that the problem is my memory card.  Juvic's boyfriend, Coco, just happens to be going to school to be a computer technician and they are still here.  He came in to look at it and discovered the problem very quickly.  When we removed the one card, the monitor came on and everything was fine, just slow.  I'm thinking, "Oh Great, something else wrong with the computer that I need to fix or get fixed".  I'll have more on this subject later, but I don't want to make the whole post about it, but I probably could.
I looked up that Cebu Business Hotel that Mar suggested for us in Cebu.  It is a nice looking hotel and the prices look nice too.  Right now it is our #1 choice of a place to stay in Cebu with the amount of money we probably will have available to spend. If though for some reason we come into a bit more money, I'd like to stay at the Cebu Parkland International Hotel.  That's probably not going to be happening yet, but it will someday in the not so distant future.  I normally don't look to stay in expensive hotels, but it's nice to do once in awhile.
I started to put a link on the front page that would allow others to maybe start advertising on the blog, but then I thought that maybe it would get over "ad-de-fied" (made up word), so I took it right back off.  I'd like to make more money on this blog, but not if it's going to be a pain for y'all.  I know that I don't like to go to a site that is full of advertisements, unless of course it is a site for advertisements, which this one is not.  I do have 1 more ad I will probably be adding soon, but otherwise I will continue to try to get some money through the Adsense, Amazon and donations.  I'm running a big zero for now.  I still thing I'm missing something because other sites get money and they don't have near the traffic I do.  I don't expect to make "big bucks", but I'd like to make "medium bucks".  Not that I wouldn't be happy to rake in the "big bucks" if they happen to come my way though.
It's Tuesday morning now (13 Dec) and I'm wondering why Lita even bothered to try to set up business hours for LolyKat.  She doesn't even bother to try to keep them.  It's 0700 and the store is open and it's been open for 15-20 minutes.  We agreed to open at 0800 Monday thru Saturday.  Anyway, she woke me up at 0700 to let me know that I need to go out and watch the store because she is busy and Precious is the one watching it right now.  When I got out there, Precious was gone.  I told Lita to fire her.  Remember Precious is just 3 years old.  Actually when Lita made her schedule, she was the one that is suppose to watch the store in the morning hours.  It seems she is always doing something else in the morning and she has to wake me up to watch it.  I'm not really complaining, I'm just venting.  All I have to do early in the mornings is check the website or sleep.  Both of which I can do at just about any other time of the day.  Besides, at least for today, I was only out there for about 20 minutes before she came out to take over.  She told me to go back to bed because I was too grumpy.
At noon I volunteered to go back out to the store.  No really, I volunteered, I didn't 'get volunteered'.  That stupid cat is sleeping on the bench were I usually sit, but at least he ain't taking up the whole bench.  I put a bottle of water on the bench and the condensation is leaking onto the bench and creepy towards the cat.  I'm sitting here thinking 2 things.  One, I wonder if the cat's feet were in the water too long, would they wrinkle?  Two, if it were warm water and the cat left it's paw in there too long, would he pee in his sleep?
It's no wonder that people carry umbrella's with them almost everywhere they go.  It was a bright, shiny day just a few  minutes ago, then it was dark and rainy.  Then the sun came back out, but it continued raining.  Now it's bright, shiny and humid.
Cathy is taking Khan to school (feature picture in last post).  He goes to kindergarten and he has the afternoon session.  There are a lot of kids walking by now coming and going from school.  About half of them stop to look in the gift shop next door.
At 3:35pm I started cooking my dinner/supper.  I had fried potatoes and tomato sandwiches with BBQ sauce.  Yeah, I know it sounds weird, but I have to be creative at times and this one was actually pretty good, so I may be doing that again.  After that it was my turn to watch the store again.  It's seems my turns are always longer, but as long as I have something to do out there and something to prevent my back from hurting, I don't really mind sitting out there, as long as the electric stays on.  I'll probably get one more break tonight for about an hour or an hour and a half, then I'll be in there until we close at 8:00pm.
When Lita bought the Super Stix at the market today, all they had was the ube flavored ones.  I smelled them and they smelled like coconut, so what the heck, I tried one.  To my surprise, they were actually pretty good.
(Photo from Trip Advisor.com)
At around 6:45pm, I went back out to LolyKat.  I'm sure I'll be here until closing time  now (8:00pm).  Oh I forgot to tell you that I went back inside at 5:15pm.  Somewhere around 7:15pm, Gigi (one of the guys that works at the Ciriaco Hotel), came by to ask me if I wanted to play Santa Claus for the hotel on Christmas Day.  Well besides having the body for it and a very good Ho! Ho! Ho!, I'm not really Santa material.  I told him no.  I was thinking that if I did, maybe some of the young ladies would want to sit in my lap to have their picture taken and Lita wouldn't like how much I would be enjoying that.  No, it's better to avoid the foreseeable trouble coming in this case.
I was going to type some more, but I'm having a hard time trying to figure out the new way to insert pictures.  I've got this many in there, but it was trying.  I will mess with it next time I do a post, which better be soon because now I am 13 pages behind.  I'll probably try it again tomorrow.
Salamat, Paalam
Filipino Interesting Facts and History
In the Philippines, Filipinos were introduced to the English language in 1762 by British invaders, not Americans.
What is the world's 3rd largest English-speaking nation, next to the USA and the UK? The Philippines.
The USA bought the Philippines, Puerto Rico and Guam from Spain in 1898.
The Filipino-American Independence War from 1898 to 1902 ensued, killing 4,234 Americans and killing how many Filipinos? 16,000 were killed in action and 200,000 died from famine and pestilence. (The Philippines lost and was colonized until 1946.)
Los Angeles, California was co-founded in 1781 by a Filipino named Antonio Miranda Rodriguez, along with 43 Latinos from Mexico sent by the Spanish government.
What antibiotic did ! Filipino doctor Abelardo Aguilar co-discover? Hint: Brand is Ilosone, named after Iloilo. Erythromycin.
The one-chip video camera was first made by Marc Loinaz a Filipino inventor from New Jersey.
The first ever international Grandmaster from Asia was Eugenio Torre who won at the Chess Olympiad in Nice, France in 1974.
This son of two Filipino physicians scored over 700 on the verbal portion of the Standardized Achievement Test (SAT) before age 13 – Kiwi Danao Camara of Punahou School, Hawaii… Edward Sanchez, a Mensa member, bagged the grand prize in the first Philippine Search for Product Excellence in Information Technology.
Who was the Filipino-American dancer who scored a perfect 1600 on the SAT? Joyce Monteverde of California.
Who invented the fluorescent lamp? Thomas Edison discovered the electric light bulb and the fluorescent lighting was thought up by Nikola Tesla. But the fluorescent lamp we use today was invented by Agapito Flores (a Cebu man named Benigno Flores of Bantayan Island, according to the Philippine Daily inquirer), a Filipino scientist. Americans helped then-Philippine leader Ramon Magsaysay to develop it for worldwide commerce.
(Yes! Many foreigners have noted that the Filipino population has Asia's highest rates of inventors and international beauty queens.) Two Filipina beauties, Gloria Diaz and Margie Moran, chosen as Miss Universe in 1969 and 1973.