Birthday and Super Bowl but Still no Internet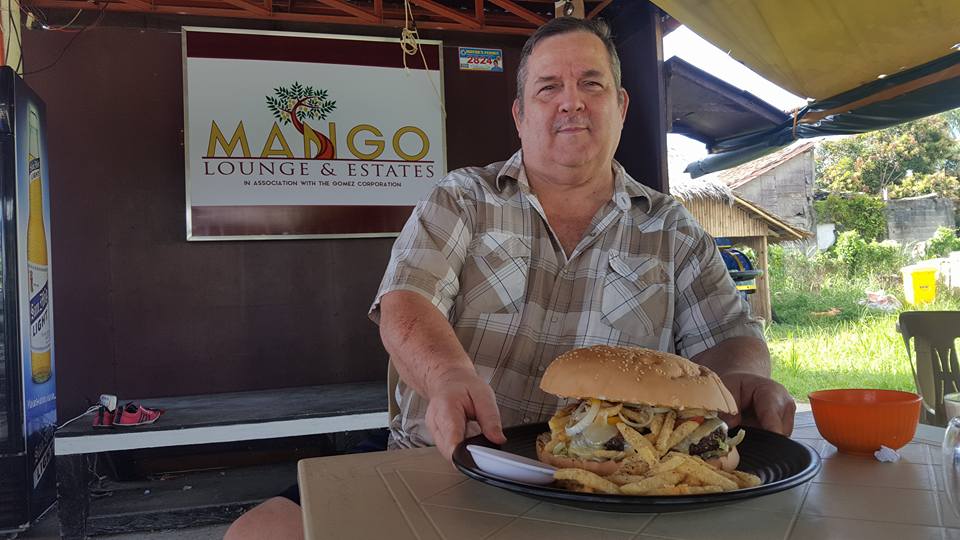 [smartads]
Getting you updated on recent events before continuing with my story about my recent internet troubles.
There has not been too much going on recently.  I did have my 61st birthday a couple of weeks ago, but I didn't do anything special for it.  I didn't even get a present until a few days ago.  An expat that lives here, Randy, and his wife Gloria bought me a nice pair of shower shoes aka flip-flops.  They are the only type of footwear I wear here, so they will be used, and often.  Tomorrow I have been invited to one of my Filipino nephew's house for a bbq.  Lita has been sick for about a week and will not be going.  It will be one of the very, very rare times I go to a Filipino party without her.  I have not been to this nephew's house before as it has just recently been built.  I'm looking forward to visiting them because, recently, I have not seen too much of them. 
On Monday morning @ 0700, I will be attending a Super Bowl party at Mango Lounge.  We will be having a breakfast buffet for P300 (about $6).  Drinks and omelets are extra though.  I'll be bringing my own drink, probably water, because that is too early to be drinking beer.  I'll probably bring a liter and a half of water, maybe 2 liters to get me through the morning.  Since my Cowboys nor the Texans are in the Super Bowl, I'll have to root against the Patriots.  The Rams are not one of my favorite teams (I would have liked the Saints in there), but I'll root for them anyway.  I still dream of a Texas Super Bowl with the Dallas Cowboys playing against the Houston Texans, hopefully at one of the Texas stadiums. 
I went downtown today to get our money and then went to Metro to do a little shopping.  I don't normally do the shopping, but, as I mentioned, Lita has been sick and we were just about out of food.  I mostly got what I like to eat because she can get 'her' food easily from vendors that stop by the house.  I also paid the Globe internet bill.  I wanted to get our medication, but I forgot the list I made and I can't remember the names and milligrams.   I also wanted to get a haircut, but, being Saturday, all the barber shops I went to were full.  I'll just do the medication and haircut on Tuesday.
Okay.  Continuing with the internet saga.
I last left off with me calling the Globe office in Manila, again.  They once again told me "tomorrow".  This time I told the lady, "I don't believe you".  I've been told "tomorrow" and "later today" so many times, I can't believe it.    I told her that when I see it, I'll believe it.  This lady also said she would "escalate" my account.  I'm not too sure they really know what the word escalate means.  I've been told my account will be escalated by 3 or 4 different people and it has not made any difference what so ever. 
[smartads]
I did go by Mango Lounge from about 12:45 to 3:15 today.  I played 4 games of cribbage, winning 2 of them.  I came back a little early, mistakenly believing that Globe would actually show up for real this time.  If they do not show up "tomorrow" as promised, again, I will need to go to an internet cafe to do a few things.  Luckily there is an internet cafe just next door.  It takes like 5 seconds to get from the front of our house to the cafe. 
The next day, Thursday 29 Nov is day 15 of my internet saga.  After being "assured" yesterday by the young lady at Globe that I would get a visit from them "tomorrow", they didn't show up.  I called them again, and, don't be shocked, they told me that it would be "tomorrow".  However, this time it was with an unexpected twist.  The guy again "assured" me that they would not only be here but that they would be restoring the internet to how it is was before all the problems started.  Evidently, they put me off long enough that the parts they needed have arrived.   The guy said that by noon tomorrow the technical team will be here and if there are no other problems, my internet will be restored.  Again, we shall see.
In the meantime, I will have to head to that internet cafe to adjust my fantasy football rosters, check my e-mail and Facebook account.  That is if I can remember all my passwords.  
Salamat Y'all