21 June 2020 (Father's Day)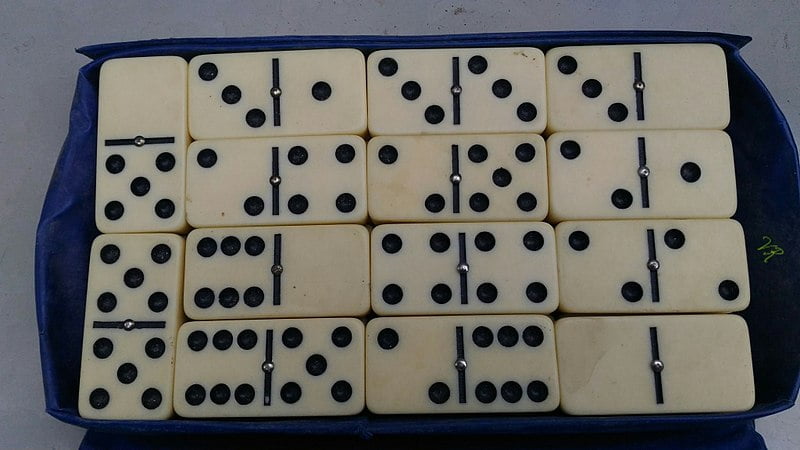 So today is Sunday, 21 June (Father's Day).  The only present I got I earned for myself.  My weigh-in yesterday and losing almost 2 kilos.  After my weigh-in I did go by Mango that afternoon and have my beer, which I only drink once per week for now.  Christian was busy but we still managed to get in 3 games of dominoes, I lost them all.  I was ahead in all of them until a little past half way or close to the end.  Then he just zipped on past me.  Oh well!  Just a game and I've got someone that knows what they are doing to play against.  I'm still hoping he will be ready to play Texas Moon soon.
We do not do our walking on Sunday.  It's the one day of the week that I have a bigger breakfast.  It was supposed to be a 2 egg omelet (I usually have a 3 egg omelet) but I added too much ingredients so it turned into a breakfast stir fry.  I added onions, hot peppers, tomatoes, cheese (less than I have been doing) and the left over sausage that I've bought the last 2 days from The Islander Cafe.  I have been eating my share of the sausage but Lita did not eat any of hers.  I just ate hers today and didn't bother buying any new ones.  Lita did want me to buy coffee from them this morning but there seems to be a shortage of ground coffee in the area.  It's either instant or nothing.  I opted for nothing.  I have the instant and I do not drink the 3-1 coffee here.  Too much sugar in that stuff.
I am/was having a problem with my new portable hard drive.  Hopefully it's taken care of now, but in the process I might have lost about 100 of my movies.  I already deleted them from the recycle bin but Scott says he might be able to recover those.  He's on his way to my house now to find out.
The movies are now in recovery.  At least I hope they are.  Something is downloading to my new drive.
I just got back from Mango.  I got my ass kicked in dominoes today.  6 games to zero.  Going back to yesterday that's 9 games in a row that I have lost.  I'm having a bad stretch of playing.  He could do no wrong today and I could do little right.  Luck of the draw was against me once more.  Oh well!  Still just a game and still fun to play.  It's still better than before when I was winning every game, that got too boring.  I keep pressing him for Texas Moon but we need a decent third to play.
Today I had a little bit of  stew mix with a little bit of caldereta.  Not such a bad mixture because they are basically the same type of food.  Since I'm trying not to eat so much, there is leftover that I will eat tomorrow.  Lita still has 2 leftover tacos but I'm going to avoid eating those somehow.  It's easy for now because I'm kind of full.  If I get tempted later I'll grab an apple and a bottle of water.
I hope for something a little bit interesting to do tomorrow.  Mark and I do resume walking so that is something.  I'm not sure I'm ready to take off a day from exercising.  I enjoy the walks each morning and will be glad when we can walk a little bit further.  I wish I could find my walking shoes though.  They seem to have disappeared somewhere.
Salamat Y'all