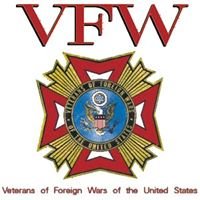 Okay. I don't want to get back into the habit of not doing a post just because nothing so very exciting happened. I'm going to try to get a post out a minimum of 2 per week no matter what. I'd rather there be enough going on so that I can do 3 posts in a week, but, I'll take whatever comes along for now.
You know, sometimes I have a difficult time coming up with a title for these posts. That's why you see such strange ones at times. I was thinking of just putting the date as the title. I used to do that before but I never got any feedback on whether that was a problem with y'all. I don't know, maybe you like it when I put strange titles liked "Juicy Poem Games" and "Meaty Coffee Condos". Just using the date is rather boring, but you know where you stand right away.
My leg is still progressing, slowly. Those socks from the Cebu doctor still have not arrived. I'm thinking that by the time they arrive, maybe I don't need them anymore. Nah! That's not true. I believe the doctor was saying that I would need to continue wearing those compression socks for the rest of my life. I hope I misunderstood him on that. I mean, I'm not wearing them now, because they are not here, and the color is coming back in my toe nails and feet. Maybe if I would exercise more often things would further improve.
This is Friday. On Sunday we have a scheduled all day power outage. Besides the unscheduled ones they like to have these also. This one is supposed to last from 8 am to 6 pm. Now 'usually' they started a little late and come back on a little early, sometimes a few hours early. Since we still do not have the money to get a generator, it gets pretty hot and humid around here. I try to stay in the shade and sometimes even spend most of the time laying in bed, hoping I go to sleep so I will not feel the humidity. When the power does come back on it's always nice to take a shower. It'd be nicer if my hot water was working. That one I could fix, but my water pressure is still a problem. I've been procrastinating. To fix the water pressure problem will cost about P15,000 ($300) but I never seem to be able to budget that in because of other needs that pop up. I figure when that gets fixed then getting a new hot water heater will be what you call a no-brainer.
Did you miss me? I just went to get a cup of coffee and a banana. I'm back now.
I'm thinking of having a couple of pastrami sandwiches for lunch today. If I do I'll have to cut into our last slab of pastrami. The ham, both of them are now gone. I ate the last of it yesterday for lunch. Actually I ate it around 10 am yesterday, but that turned out to be the last thing I ate yesterday. I'm not sure why but I just didn't feel hungry after that. I did drink lots of water and a couple of beers yesterday, but that was it. Well, I did have a bowl of cereal before the ham (a couple of hours before) but after the ham I didn't eat anything else. I already had my soup out ready to heat up. I'll heat that up tonight.
We've been doing a lot of talking around here about getting a VFW started in our area. Now, even though I am retired from the military, I do not qualify for the VFW. There are certain ribbons you have to have earned while in the military, all having to be during wartime and in a hostile environment. I was in during Desert Storm, which would count, except I was in Okinawa at the time and that does not count as a hostile environment. However, there is the VFW Auxiliary. I hear it's almost the same except we don't have attend meetings. I'm betting that we still have to pay dues though. I'm hoping for a group that will be in the position to help out the community for things. Probably not big things, and maybe not for a year or two, but every little thing can help.
The chili cook-off is still happening on 5 July. I don't have a list, I should get one, but I'm thinking we have at least 6 cookers this year. I'm trying to recruit other expats from other areas close by (or far if they want) to stop by on that day to help judge and to meet our little expat community. All monies are still going to start our new Expat Fund. I figure P500 to be a cook/judge and P100 to be a judge only. Of course everyone present will be able to get some chili, but only those that pay will be allowed to judge. Christian will also be selling hot dogs and the different chili will be used to turn those hot dogs into chili dogs. Maybe I'll mention to him about getting a few bags of corn chips in case people want to have a Frito Pie. It's hard to get the actually Frito's here, but it's the only name I know to call it by. What can I call it, a Corn Chip Pie? Maybe a Chili Cheese Pie? Come to think of it, that's what Donnie calls it at Southern Style Wings. Of course he is still in the US and I have not heard anything of his returning yet. After I publish this post I'm going to go to our group and ask for a list of people cooking chili, potential judges and see what everyone thinks about getting corn chips and cheese for a Chili Cheese Pie.
Okay, this is long enough. Not overly exciting but it brings you all up to date on things. Let me know what you think I should be about the titles of these posts. I should have about 5 or 6 more posts before the actually chili cook-off so you'll hear more about that as it is update.
Salamat Y'all