[smartads]
When I left off at the end of Our 2015 Journey 2 we had just found out that a good chance to fly out of Clark had gotten changed.  We still had a chance with another flight, maybe, and we would know within an hour.  Sorry it's been too many days before doing this next post.  I've actually been collecting information for another post on this blog and doing work on my other blog:  UJ Space A Info.  I'll try to get any future posts for this trip out sooner from now on.
Okay, so as it turns out only 15 minutes past before the announcement was made that there would be no additional flights for that day.  That other flight was not coming in at all.  So we have waited at this terminal for like 9 hours and we didn't even get out.  I'm glad that Lita brought some food and water in the bags because there is nothing there to get either food or drink.  Just another hazard of trying to get something for free I guess.  We survived and we'd probably do it all over again if we needed to.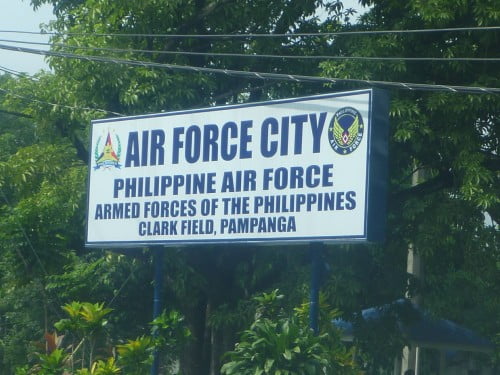 You know, although I love to be able to travel Space A, getting in and out of Clark with it is not the most guaranteed thing in the world.  It's the #1 place that I have had trouble getting flights in and out of.  That will not deter me from trying though.  Anyway, since Immigration had come down to Haribon terminal to stamp us out already, we all had to go to the Immigration office at Clark Airport to get that stamp voided.  Since there were just us 5 now, the military people there got out on their flight, we all packed into the little van and headed that way.
There was no waiting when we arrived.  The new Immigration area of the airport is pretty nice.  In fact, the whole airport is much nicer now that the renovations have been completed.  So we went straight to Immigration, we were the only ones there.  I tried to get the lady voiding our stamp to just stamp us in with our balikbayan stamp, but that didn't work.  She said that you do actually need to leave the country first.  I knew that, but I figured it wouldn't hurt to ask.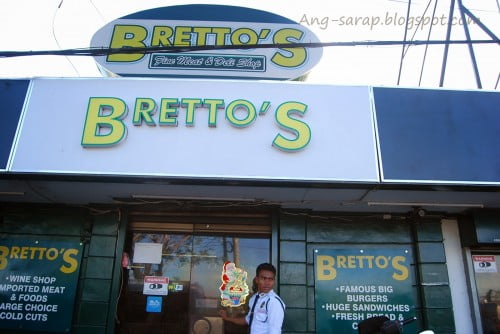 Afterwards we went back out front to get a taxi back to the hotel.  The driver wanted to charge us P500, but when he saw that wasn't going to work, he settled for P400.  That was still about P100 more than I figured it was worth, but by then I was so tired and hungry that all I wanted to do was get back to eat and rest for awhile.  Although on the trip back, since he went via Friendship Gate, I had the driver drop me off at Bretto's so I could order one of their foot long sandwiches.  Lita continued on to the hotel with the driver and I just got a tricycle after the sandwich was done.  It was a ham sandwich and it cost P310.
When I got back to the hotel, Lita had already checked back into a new room (on the first floor this time) and was sitting in the restaurant, actually she had already ordered.  Of course I did not need to order because I had my sandwich.  I did order a C2 red tea to drink (the last one in the cooler) and that sandwich did not last very long.  Afterwards I ordered a C2 orange flavored green tea.  After that we slept for awhile.  I missed happy hour at the restaurant bar (3 pm to 5 pm), but it was okay.  Sleep was more important at the time.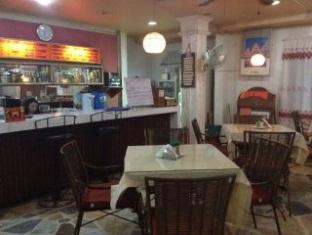 I'll have to stop this post here, but I'd like to leave you with a little teaser.  When we left the Clark terminal, everything that I should have brought back, was not with us.  I forgot something important there.  I'm so long winded on these posts, I didn't take enough pictures to cover all them.  I'll get a couple of pictures from the web that are appropriate where we were.
Salamat Y'all