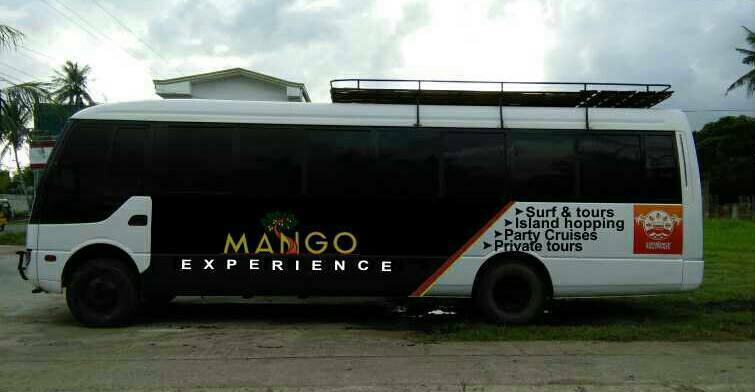 [smartads]
This post is a continuation of the previous post.  I will be showing you some pictures and an explanation of each picture.  Mango Enterprises has started a new service that I will introduce to you.  Plus, some of the plans I know that are being discussed for expansion at Mango Lounge. The owner of the Mango Lounge has a vision.  He has a vision to make a difference in Calbayog and he is open to suggestion.  There are very friendly personalities at the Mango Lounge. 
Here are the 10 pictures that I selected to tell you about.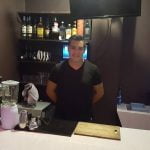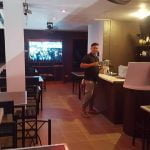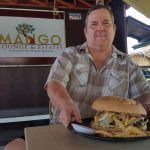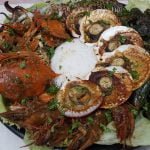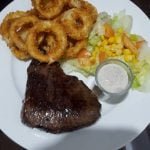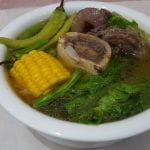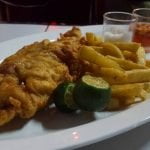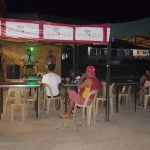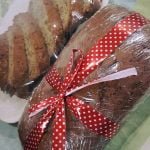 They also have a new service called The Mango Experience.  It is a tour/party bus.  Check out the Facebook page here: The Mango Experience Facebook page.  Just reading the side of the bus will give you an idea of what they are all about.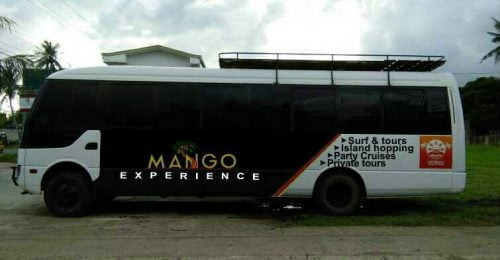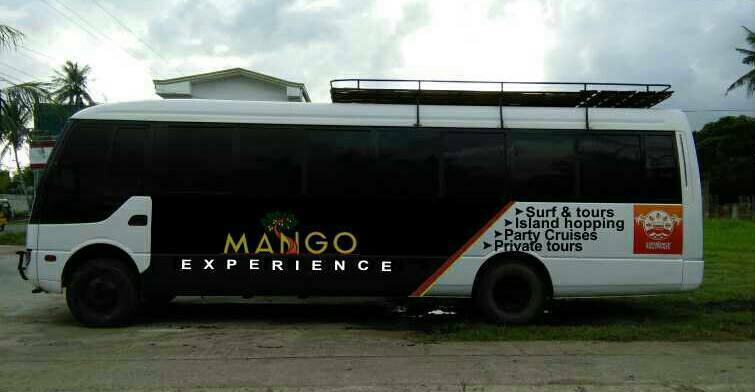 Prices vary depending on the trip, but you can get an idea of how much they charge on their Facebook page.  There are pictures of inside the bus on their page.  It has recently been refurbished. 
Upstairs in the sports bar, he hopes to be able to show all kinds of sports from all over the world soon.  Last I heard he was still looking for the best way to get those streamed in.  They will be live if possible, but whatever the case, I'll be happy to have at least something around here.
[smartads]
The last thing I want to talk about are the plans to expand.  Christian has apartments already on the property.  You can ask about those apartments on his Facebook page Mango Lounge & Estates.  There are plans to build more apartments as well as a swimming pool.  The restaurant also has plans to be extended.  The plans call for it to be expanded back towards the apartments.  I'm not sure just how much larger, but I believe it will at least double in size. 
That's what I have for now.  Since I plan to try to keep this blog up to date more, I could have more information on this soon.  I know there are other things I need to get y'all up to date on, so I'll be doing that also.  For example, I need to get downtown to Gaisano Mall.  I think it is complete or at least almost and I have yet to get any information in here on it.  I hope to take care of that 'very' soon.  We also have a new bank in town (BDO) and I think a couple of new hotels.  I'll get them.
Salamat Y'all