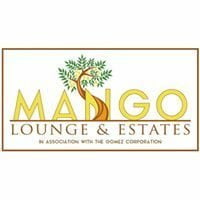 I was without internet AGAIN for about 10 days altogether recently.  Seven of those days were all in a row.  I think they finally figured out the big problem and it was something small, a faulty telephone wire.  I'll try to remember any interesting things that happened to this point but it's pretty boring with nothing much to do.  I just hope, as usual, that any little thing that I post in here will get someone to thinking about something that they need to take care of before or shortly after visiting or moving to the Philippines.  That's the goal of my blog to help anyone wanting to visit or move here.  You just never now what little thing will trigger something for you.  I just put in a lot of different things.
Christian, Mango Lounge owner, is doing fine.  He just had a small infection but it has gone away now.  No COVID-19.  He's back at work and starting new things for his menu.  Recently he starting making pizza.  They are pretty good.  I had to criticize the first one I got though.  The crust was too soft.  He corrected it for the 2nd one we bought.  Right now I can say that they are the best pizzas in Calbayog that I have tasted.  He only has 1 size for now (9″) but maybe after he gets his pizza oven he'll expand to other sizes, especially if the pizzas catch on.  I think that if you try it, you'll like it.  Most other pizzas in this town are inedible for me.  He charges P400 ($8) for the pizza but if you like pizza it's worth it around here since you can't get any other good pizza.
Mango also has what they call mozzarella poppers, but they are actually cheese sticks.  Lita loves those things but they are kind of expensive.  I'm sure they are expensive to make though.  They are P50 ($1) per stick.  They come in an order of 5 for P250.
Whole chickens are on sale at Monterrey's Meat Shop, P99 per kilo.  I think regular price is P149 per kilo.  We've already bought 10 of them and Lita wants to buy 10 more.  They ate 2 of them, I didn't get any, and she will give away 2 more to the person, our nephew Ramil, for traveling there to get them.  I think she wants to have a bar-b-que chicken party. 
The street vendors are still out selling.  We bought some calamansi (small limes) and they are now eating something Lita calls "custard".  They, especially the kids, love that stuff.  It's pretty cheap and they buy it often, usually from the same guy. 
I had a couple of ears of corn for breakfast today.  I know not an ideal breakfast, but we have lots of ears of corn to be eaten.  It'll be enough to last me until this evening.  Well, the corn and about a liter of water.  The corn is about P14.3 each (.28).  We buy a lot of corn from them so they usually give us a couple of ears for free also.  This last time we got 23 ears for P300 (2 of those free).
Lita already wants me to go to Mango when they open at noon to buy some more cheese sticks.  We get them 2 or 3 times per week for now.  I know she'll get tired of eating them after a while and get hooked on something else he serves there.  She was hooked on their pansit (noodles) for a little while.  As he keeps adding to the menu, she'll find more and more things she likes to order constantly.  For me?  I like the hot n' crispy chicken and burgers (beef and chicken) they have there.  Of course when he gets the good steaks in, both Lita and I like that the best.  I think I'll also get her some fried prawns today when I go there.  Those are only P150 ($3) for 5 and they come with fries.
Anyway.  That's enough for today.  I already posted for today.  I had a post that I started before my internet went out.  I'll schedule this one for a couple of days from now.
Y'all be cool and stay safe.
Salamat Ya'll