Zine Entry #47 – Clark to Home
[smartads]
I am not sure how long this post will be because I do not have any notes to type from.  I never did write the last part of our last trip down.  Going from my not so good memory might make for a short post.   I will try though.  Leaving off on Zine Entry #46  – Hong Kong, we were just leaving Hong Kong and heading back for Clark via Cebu Pacific. Since we arrived in Hong Kong about 25 minutes early, I guess it's only fitting that the plane leaving Hong Kong was about 25 minutes late in arriving.
The trip back to the Philippines was pretty uneventful to the best of my recollection.  When we got back it was raining (no surprise there) and they do not have the mobile gates to put on the door at Clark.  So we had to walk from the plane to the terminal.  They, of course, offered umbrellas to everyone, but I didn't like the color of them.  They were all Cebu Pacific umbrella's, so that means a lot of yellow.  I decided it wasn't raining hard enough to need an umbrella anyway, but it seemed I was the only one that thought that. It wasn't that far to walk anyway.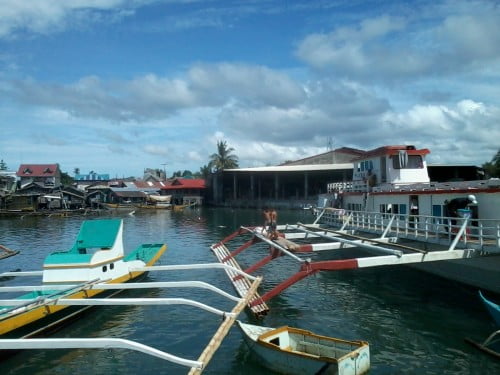 Since the first time I arrived at Clark to get my balikbayan stamp, they have re-organized the place.  It is much easier to get things done there now.  We did have one problem that turned out not to be a problem at all.  I might have already told y'all about this.  I seem to remember typing or writing it somewhere, but I'm too lazy to go look, so I'll just repeat it.  When we got our balikbayan stamp, it looked different than the previous times.  I was looking for the little "BB" that they have always put on ours. It wasn't there this time.  I thought the lady at immigration told us that it was a balikbayan stamp, but after all the crap that we went through to get this, I was not leaving there without us being stamped in properly, so I went back to ask.  I asked someone different than the one that put the stamp in there.  He also assured us that it was good to go.  They just put the date that it expires on there in lieu of the "BB".  Both have the immigration officer's initials in there though.  Whatever works, I'm good with it.
Instead of heading back right away, we decided to spend the night in Angeles at our favorite hotel, Horizonhill.     We had plans to buy some sausage for the bar-b-q when we got back home.  Wait a minute!  All this sounds so familiar.  I'm thinking I did tell y'all this already.  Maybe when I did an earlier post, I skipped some things and just went straight to the last part of the trip. I would hate to type all this again just to find out that I already told y'all.  I'll just do a short summary, but if y'all did not get to read where I posted it before/if I posted it before, let me know and I'll give it more detail if you want.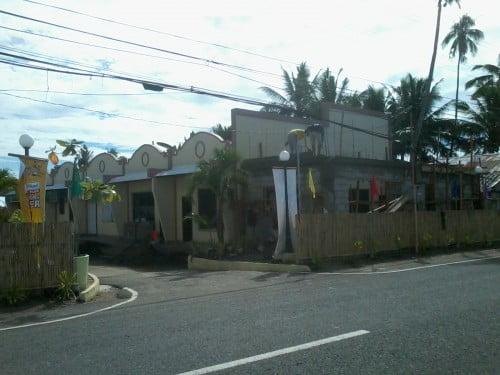 We did not get the sausage to bar-b-q because we ran out of time because Lita and I did not coordinate things correctly.  We said we will make it a special point to get that sausage the next time we are in Angeles.  We did get to go by a restaurant that I forget the name of right now, and I should remember, and we had some decent American style sandwiches.  Lita is not much of a sandwich person, but I sure am.  I got the 2nd largest sandwich I could find and plan to get the largest one next time.  We took our 5 Star bus to Pasay from Angeles, but ended up getting on Philtranco instead of DLTB coming to Calbayog.  Philtranco is okay, but I still prefer DLTB.  Plus the Philtranco bus stopped at a restaurant just outside of town, before getting to the Philtranco station.  They were going to be there for at least 30 minutes, so Lita and I just got a tricycle and headed home.  We were home before they even left the restaurant.
There, those are the highlights.  We do not plan to leave home again until April next year to go to Texas.  If the US is not in a civil war or under martial law, we probably will be going.   In fact next year begins the time that we plan to travel 2 or 3 times per year.  Probably only 2 for a few years, then we will add that 3rd trip later, probably after/if I start getting my social security.  That's still almost 6 1/2 more years, because I will probably start at 62 years old.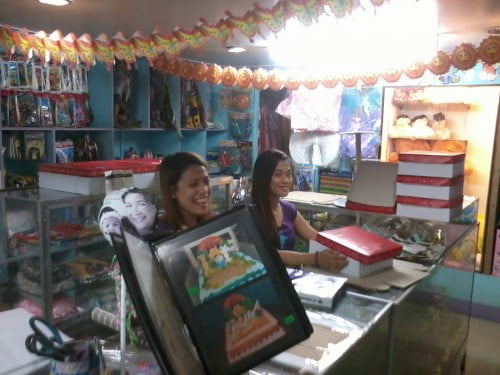 Next post probably be shorter, but I'm going to try to get something to post 3 or 4 times per week, every week.  More often if something good comes up.  I'm not talking about news stories either.  I'm talking things that happen in my little world.  Of course the news items will still be posted if they look interesting to me.
This should be the last post with unrelated pictures.  At least I hope so.
Salamat Y'all