Zine Entry #46 – Hong Kong
[smartads]
When I left off last in Zine Entry #45 – Angeles to Hong Kong Lita and I were in the early hours of a long 25 hour wait at the Hong Kong International Airport for a flight coming back to Clark.  Because of poor planning and limited money again, we would be spending the night at the airport instead of staying in a hotel.  It's not so bad staying at the airport, but it would be nice to see more of Hong Kong besides the airport.  We would really like to take a tour or two of the city.  Anyway, back to the airport.
So after getting a nice sandwich to eat at Deli France, I walked it off for awhile.  I like walking around in the large airports.  I'm not much for sleeping at airports or any public place that doesn't have a lock on the door really.  After all that walking around though I was a bit tired.  Lita has been sleeping or at least laying down just about the whole time that we have been here so I decided that it was her turn to stay awake for awhile and let me try to get some sleep.  We had 3 chairs, 2 of which did not have an arm between them.  I think the airport knows that people need to sleep there because there are quite a few chairs like that around.   So I lay down there, pretty awkwardly for a big guy like me, but it's not so bad.  I never did go to sleep though.  I did close my eyes a few times, but I just could not make the sleep come.  It's okay though, I got rested enough to continue.
Around 11:10pm I decided that I had enough of this laying down stuff so I got up and Lita decided she had to go to the restroom.  Okay, cool, I'm use to her going, she does it a lot.  I just saved the seats like I normally do.  When she got back I headed for the restroom.  However, when I got back, a lady was sitting in my chair.  Lita was laying down again and didn't say anything to her.  Well I didn't want to say anything because the seats are not reserved or anything and technically we were taking up 3 chairs for only 2 people.  A lot of people were there doing it, but this lady decides to sit where we are.  A tall guy next to us was taking up 3 seats by himself, sleeping and snoring.  I just waited by the big window and waited for her to move.  We still had about 7 1/2 hours until we could check in anyway, so no hurry.  She was only there about 15 minutes, so it's not a big deal.  Sometimes I stay gone longer than that when I'm walking around the airport.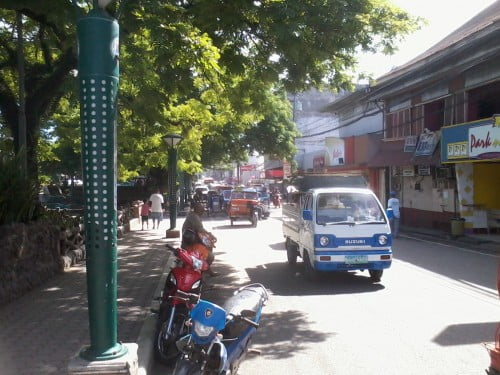 Our flight was leaving at 0950 and we were told before that we could check in up to 2 hours before hand to process through.  At 0700 we went over to the agents and there was already a line forming for tickets.  I just went up to the counter to an agent off to the left and asked, to be sure, about the checking in time.  He said that we could check in now if we wanted to.  Well we were tired of looking at that side of the airport, so we grabbed our bags and checked in right then.  We didn't even have to wait in line.  We already had our tickets and we did not have any check in bags anyway.
Being it was still early, they did not have a gate for us to report to yet, so we just hung around in the food court area waiting.  We did get some food, well I got the food, Lita just waited for me to get back.  I kept checking for the gate and it finally came up.  I don't remember the gate #, but it was one that was in the next terminal.  We had to go down a level and get on a tram that crosses the flight line to this terminal.  We didn't know how to get there, but after asking a couple of people, we found it.  After waiting for awhile, because the plane was late, we finally got on.  There was a guy there, and I swear I don't know how people do this, he was in the wrong place.  His ticket was to Cebu and we were going to Clark.  I'm not sure where his plane was, but I figured that was his problem.  We just got on our flight and headed back.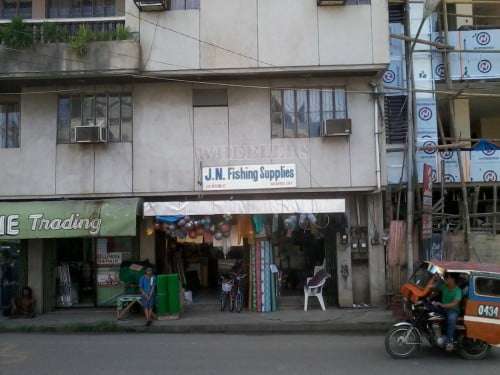 The next post will be about after our arrival back at Clark.  I did not write any of it down, so I'll have to do it from my memory and Lita's memory.  If I do it only from my memory, it probably would be a very short post.
Salamat, Y'all