[smartads]
In the last post I finished my story about our trip to Angeles City (AC) and Clark AB, Zine Entry #35 – Cubao to Calbayog.  In my last post not concerning the trip, which was back on 15 Jul I was talking about an expat that I met online in Angeles City named Ray, Zine Entry #29.  Well we should be seeing Ray in a couple of days, plus another expat that I have found out about since then and plus another expat that actually lives here in Calbayog, but is in Angeles now.  It's all a bit confusing, but a little educational also, so I'll start.  All this information will be unscrambled in this post somewhere, along with some hopefully other useful information.  On 27 Jul I went for a stroll downtown.  All the pictures in this post are from that stroll.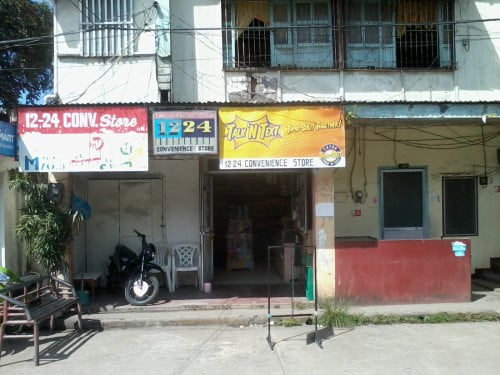 First things first, and family is always first.  We have another family member in medical need.  Mar had to go to Cebu to get some tests made for an ailment he has because the hospitals here did not have the right equipment to do the tests.  I'm not revealing the problem, but it seems he will need an operation, but it is not an immediate threat and the operation can be done at a later time.
On 29 Jul, around 3:15pm it just started with a lot of high winds.  Just out of the blue they started up.  We had to move some things and keep the small children away from the open areas.  We moved the children for their safety because the winds were powerful enough to blow them at least off their feet, maybe even blowing them down the street.  Of course also in case the wind was blowing debris around that could injure them, and there was some of that blowing around.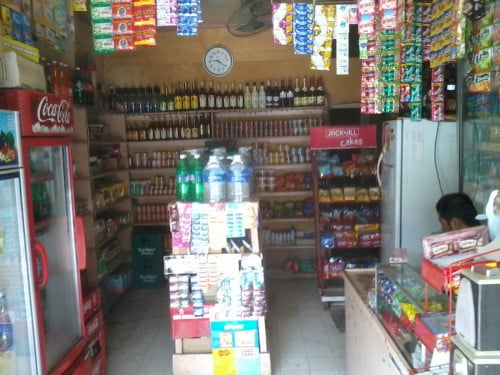 Samantha has been feeling sick the past few days, but she mostly takes it like a trooper.  She only cries and slows down when she is really under the weather.  Juvic brought her to the doctor again just yesterday.  Today she (Samantha) is still coughing and wheezing at times, but does seem a little better.  She is still not 100% for sure because she is not smiling as much as she usually does.  I'm sure that Juvic will take the best care possible for her as she always does.
Gary (gbo on the blog) stopped by on 1 Aug for a visit.  He brought along his wife of 22 years.  Of course I can not remember his wife's name.  What is it Gary?  They don't live so awful far from us.  Their house is in Tarangnan,Samar, which I understand is between here and Catbalogan.  I'm sure I have been by the turn several times, but just don't remember.  I'll make a point of looking next time I'm going by or maybe I'll make the turn and go for a visit.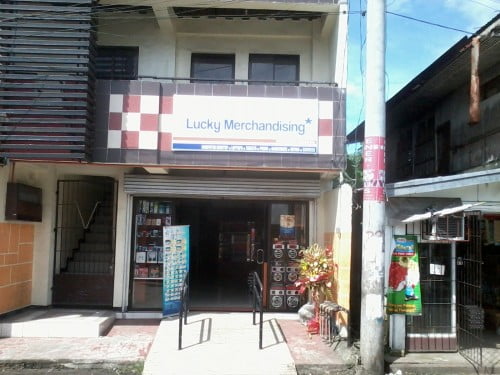 On 2 Aug just past 0900 we had another brown out.  That's like the 5th one in 4 days.  I hope they don't start with all that crap again.  They have been doing pretty well and not having so many.
While I was outside getting some fresh air and sunshine during the brown out, I saw Randy and Terri go by on their motorcycle.  He called me about 10 minutes later from his cell phone.  They were at the new market and were just taking the long way around to avoid the traffic congestion in the downtown area.  Until they get that new bridge finished (which is taking longer than it should (welcome to the Philippines), the traffic in the downtown area will continue to be heavy.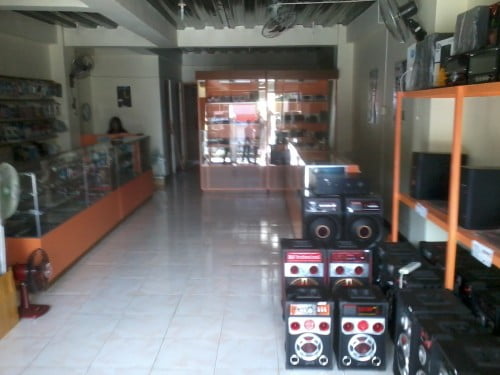 We had a fire this past weekend downtown during a rainstorm.  According to the news report 2 bakeries were destroyed.  I heard that the P99 store was burned down also.  I'll have to check that out in person to assess the damage for myself.  I hear they are all beyond repair, but that is not surprising around here.  Supposedly the fire started in the upstairs of one of the buildings and spread to the adjoining buildings before they could put the fire out.  As far as I know, no one was killed or injured.
Finally the August schedule for the Space A at Clark is out.  After looking it over and discussing it with my wife, 'she' decided we would be leaving on 5 Aug to try to catch flights leaving on 7 or 8 Aug.  Maybe 12 Aug at the latest.  There is 1 flight on 7 Aug going to Andersen AFB Guam and there are 2 flights going to Kadena AB Okinawa, one on the 7th and one on the 8th.  The next schedule flight after that is 12 Aug to Kadena.  We are hoping to be back by the 12th, not leaving then.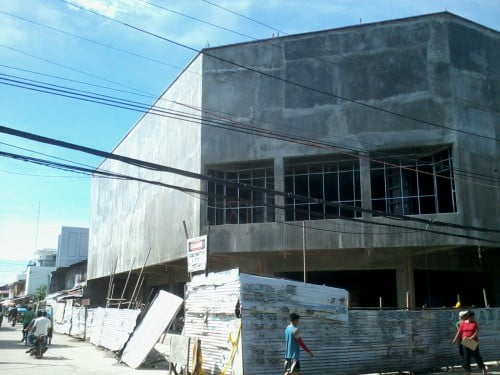 When/If we get to either Kadena or Anderson, we need to get Lita's military ID card renewed and also check on getting our medication sent to us here in the Philippines so we won't have to keep purchasing it for the higher prices here.  We also want to get by the commissary to purchase some items.  Just the items that we know we can not purchase here or things that are hard to come by here.  If we go to Guam, we might even send ourselves a Balikbayan box or two, so "I" won't have so much to carry.  Hopefully before we leave we will get an APO box in Angeles at either the RAO office or the VFW and we will have an address to send that medication to us.  Of course we would have to make a trip up to Clark about every 3 months, but that's fine.  Actually it will probably be great.  We won't be hanging around the house all the time and I'll have a chance for some exciting adventures to post for y'all.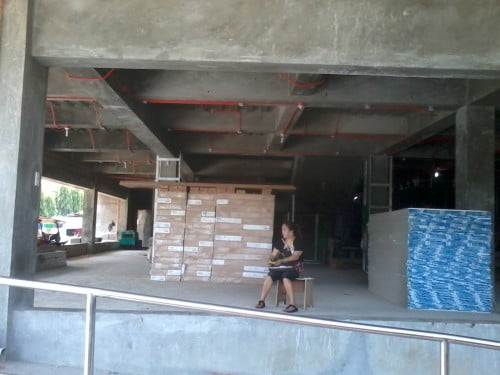 If it wasn't for us having to go get those things, it would have been less expensive and quicker to just take an on sale flight to Hong Kong or Sinapore.  We could have stayed a couple of days, went on a tour, took some pictures then headed back home getting our new balikbayan stamp upon arriving.  Next year we have plans to head back to Texas, only for 2 or 3 weeks this time, but for 2015 I think we will be able to do things like that.  Of course I have a tentative dream of making it to the 'real' Octoberfest in 2014 also.  We'll have to see how it all works out.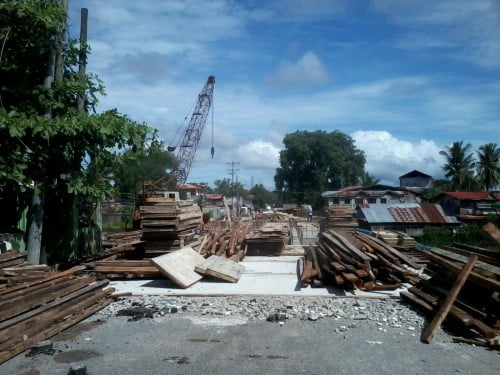 That 13a Visa that I should have gotten before we first moved here is looking better to me all the time.
This most likely will be my last Zine Entry for at least a week, but if I come across a computer while we are gone, I'll check and see if anyone has left a comment.  I don't get so many comments these days, but I still check.
Salamat, Y'all