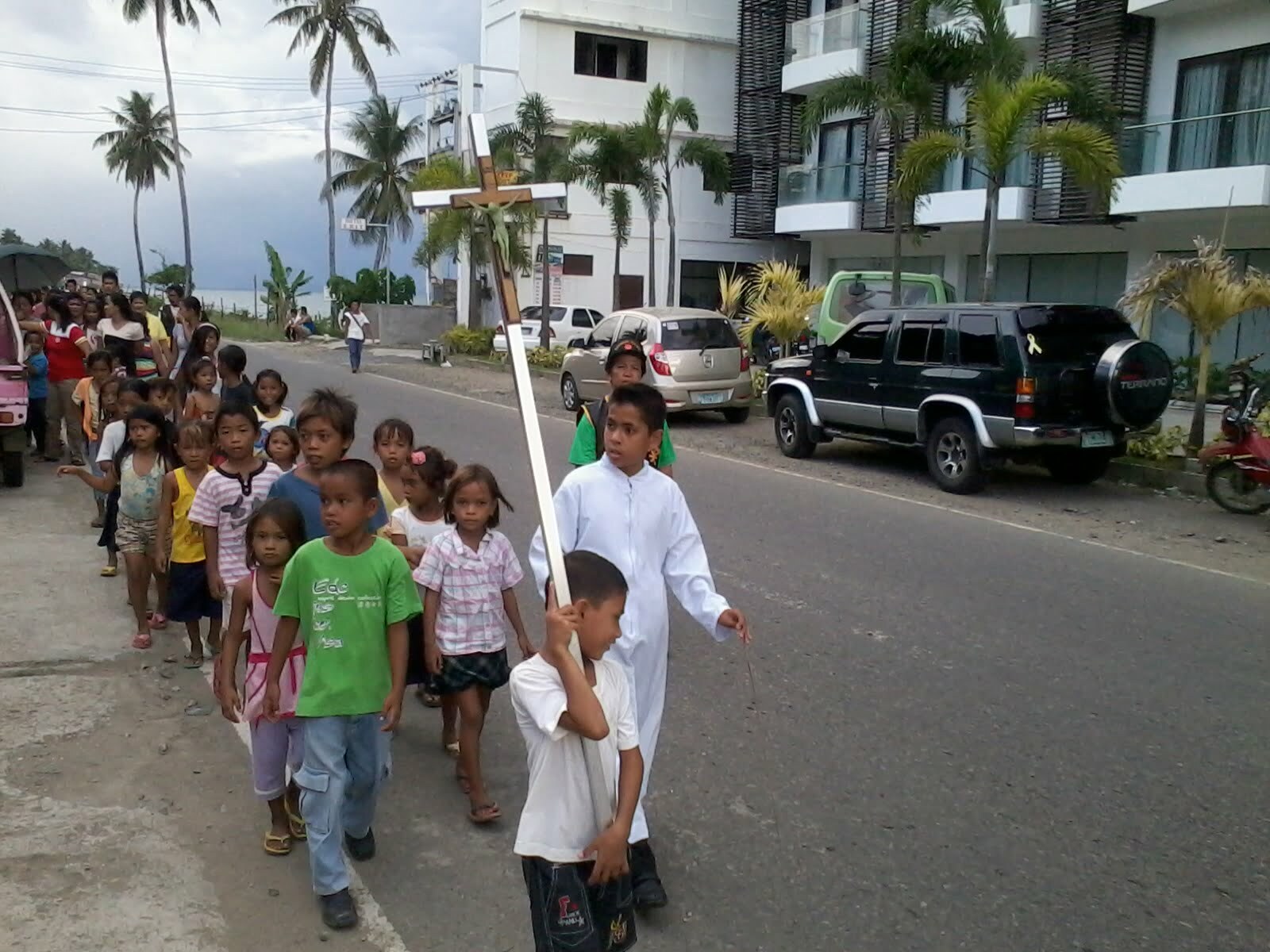 [smartads]
This will be my last post for a while.  I wanted to be sure to get you up to date on everything that has recently been going on and some things that will, or at least should, be going on.  I will get into the specifics of all that at the end of this post.  Right now I'm going to rewind y'all to last Friday (the 28th of June).
All pictures today are the newest ones from behind the Ciriaco Hotel, Resort and Spa and pictures of a little ceremony parade that came by the other day.
Mark G. stopped by today.  He brought us some fennel seed.  Lita has been talking about making some pork sausage, at my request, and that is an standard ingredient in sausage evidently.  Now that Lita has seen what it actually is, she says that they do have that here in the Philippines.  Well they have something similar that is probably close enough.  They have Anise here.  Mark stayed for about an hour.  He said he was leaving the next day and wanted to be sure to stop by here first.  He even had an interesting, though awkward conversation with Poppa.  As you may know, Poppa is pretty hard of hearing and lots of things Mark said, he had to repeat.  But Mark took it all in stride and didn't seem to mind all the repeating.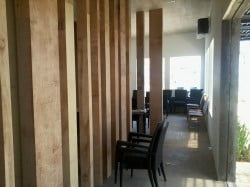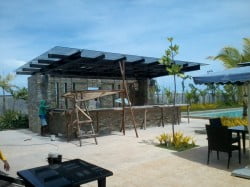 Lita is not one for waiting until the last minute to do things so our bags have been packed for a couple of days now.  She still makes some adjustments, adding and subtracting, but the bulk of it stays the same and we are pretty much ready in that department.  Tomorrow, the 4th of July, we will be heading for the bus station.  Lita went by to make the reservations today with Judith, but we don't have to pay until we show up tomorrow.  I believe that Lita said the bus leaves around 10am.  I was more worried about what time we will be arriving in Manila then when we left here.  I really do not want to arrive in Manila in the early morning hours because we still have to make our way to Clark.  I'm not really sure how we will be doing that yet.  Right now it looks like we will either be taking another bus or just taking a taxi.  Last July when we went from Clark to NAIA, it cost us P3500 for a taxi, which I was pretty happy to pay.  Maybe we will just do the same thing this time also, but I don't want to do it really early in the morning because I want to be able to see where we are going.  I'll have more on the whole trip starting with my next post.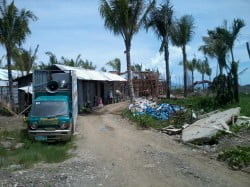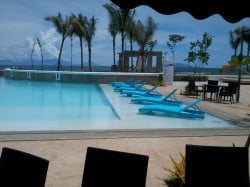 Decided to take another walk downtown so I could pay my Globe bill.  I wanted to go ahead and take a video of one of the streets .. again, but Lita gave me a couple of places to go while I was there and I needed to get back home.  I did find out what happen to my P100 load that disappeared though.  A pretty young lady at Globe explained it to me.  Although I didn't understand everything she was saying, she did turn off the problem.  Under the "Wireless and Networks", then "Mobile Networks" is a thing called "Use Packet Data".  That needs to be turned off.   She said something about some incoming texts that were charging me P5 for each text.  Turning this off stops all that, which is good for me because I was getting useless text messages from Globe on what seemed an hourly basis.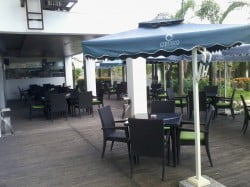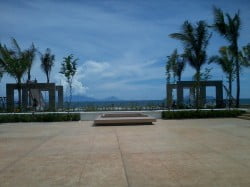 There is so much to learn about cell phones.  In the US it's not complicated like this.  I put a bug in the ear of the lady at Globe about how the phone system works in the US.  I'm not sure it will do any good, but the bug is there.    I also found out that I have GPS on this phone, but if I use it, I get charged extra.  Of course if I would just get a plan from Globe, I think I could avoid all or at least most of all the charges.  Lita has been talking about getting a much simpler and a little larger phone for me and keeping this one.  I think I will not resist.  I'll let Juvic show her how to use this phone and I won't have to worry about learning it all.
Someone won that almost P179M Grand Lotto (6/55).  It sure wasn't me.  I had 4 sets of numbers and the best I could do is 2 numbers, which is no money.  Juvic said she had some numbers and if she already checked them, well I didn't hear her or anyone else screaming, so, if she did, she must not have won either.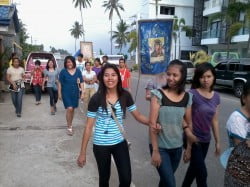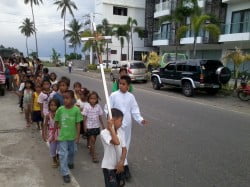 Juvic just put a P200 load on the phone again.  She also activated the roaming on it so I can use it outside the Philippines.  I don't plan to use it at all outside the Philippines, but just in case.  I'll probably send a text first, although they take me a long time to do.  I will be sure to tell Juvic to answer any text she receives from me to be sure she got it and I actually sent the text correctly.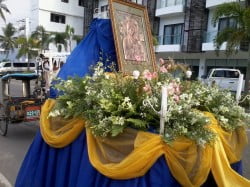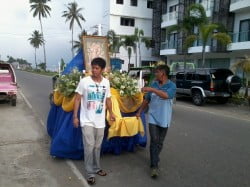 Well that's what I have for now.  The next post will be about our first day on the road to Manila and Clark.  I'm really hoping that we get out within a day or two of arriving at Clark, but I still have not seen a schedule for their Space A for July.  The were closed until 1 July, but were suppose to start back up again.  If they don't have any flights or something else odd happens, maybe we will just take a trip to Hong Kong like last time and spend the night at the airport, like last time.  At least we will have Burger King and Popeye's Chicken at the Hong Kong airport.
Salamat Y'all