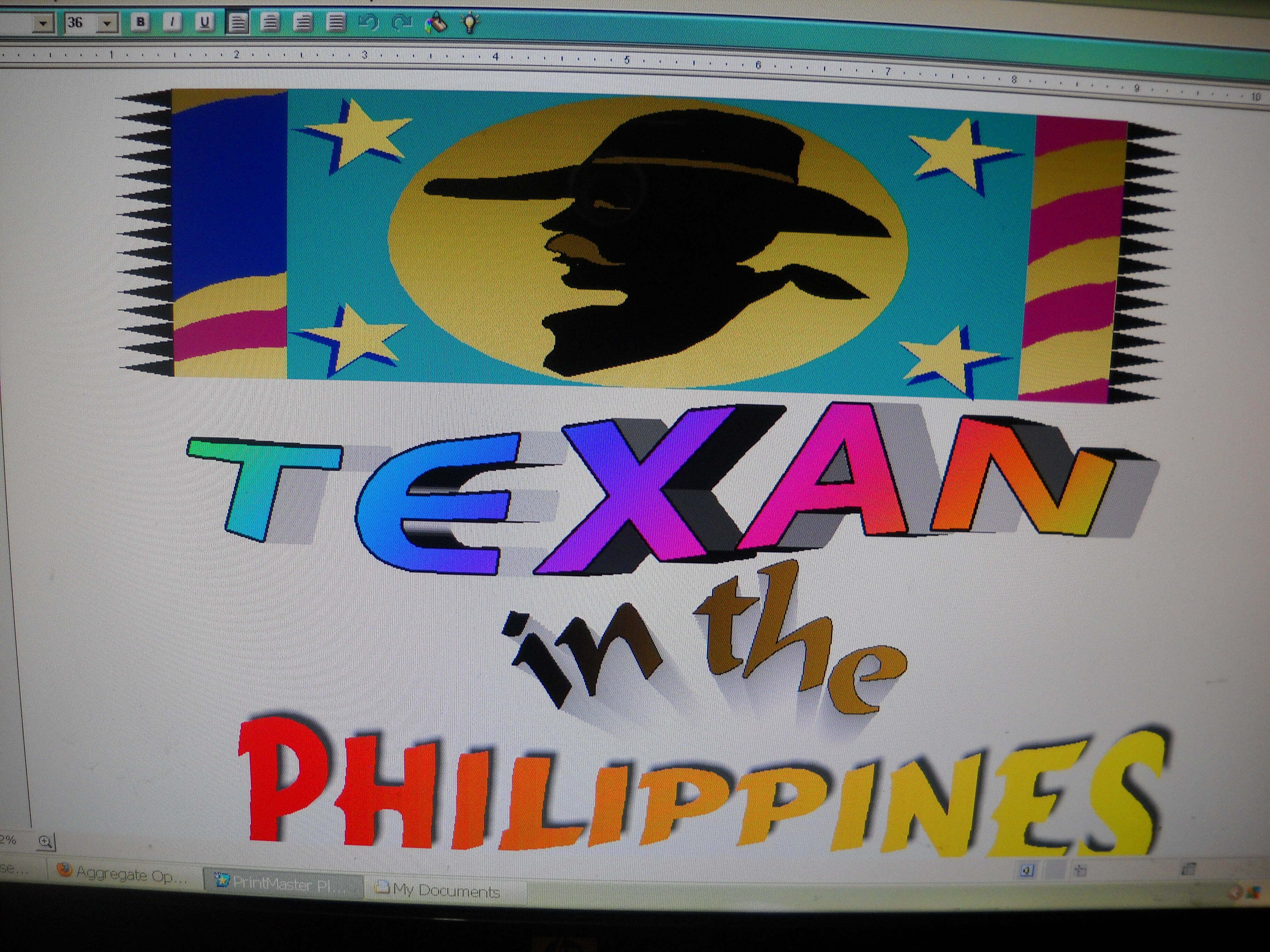 [smartads]
I went by to pay my Globe internet bill, but they were not there.  The place was closed down and for sale.  It seems that they only moved to Navarro St. on a temporary basis.  They are now back at their old location on Magsaysay Blvd.  They were only renovating the place.  It certainly looks better, but it still gets crowded in there.  Maybe it's just me because I'm so big, but it seems like they should have a larger office instead of people having to bump into each other all the time.  Anyway I got my bill paid for another month and I headed to another crowded place, JustMar, to help Lita do some shopping.  She was really in a shopping mood too.  She spent a little over P7000 so we should have enough stuff to last the whole month.  We will probably still end up buying more vegetables during the month though.  We don't like keeping them so long before we get a chance to use them.
The other day I finally did something that I have been wanting to do for a very long time.  I got my feet scraped.  Now they are all smooth and a little shiny.  I don't know how long that will last, especially since I walk all day in flip flops outside and barefoot in the house.  Lita asked the lady to come back again next month to check on how they look.  It's the same lady that comes by anyway to do the manicures and pedicures.  Oh I got a pedicure also but I made sure she didn't use her Mercurochrome looking stuff because it makes my nails turn pink.  I don't do pink and I already had to endure that twice before.  The first time because I didn't know it would stay pink and the second time because I forget to tell her not to do it.  I just let her use some of the IPA (isopropyl alcohol) that I supplied for her.  I don't mind that it makes it burn a little bit, especially when she slips and makes a little cut, it's better than having pink toe nails.
You probably notice the word "Zine" on the front page.  I suppose that most of y'all know what that is, but I didn't.  I was looking for a shorter word than "Journal" and I just don't like using the word "Diary".  It makes me think of a girl writing in her diary.  Anyway, I was looking in a thesaurus and I came across the words "Blog" and "Zine".  Well "Blog" is used in just about every other blog I come across and I wanted to be different.  Besides, to me, it seems that the whole website is a blog, not just a section of it.  So that's the history of how the word "Zine" got to be a category on this website.
Oh dummy me!  I did a couple more stupid things.  First of all for my other blog UJ Leftovers I accidentally erased a lot of the information that I was going to be putting on there.  I had it all in the trash file of this blog and I was transferring it over.  I guess I was trying to do too many things at one time and I pressed "Empty Trash".  It does give me a warning, but with the other thing I was doing, it also gives a warning.  After a while you just stop reading it and just pressed "Ok".  Well that time I should not have pressed "Ok".  Some of the things I can recover, but things like "My First Visit to the Philippines", I can not.  I don't remember if I already put that on the site, but if I didn't, I don't know if I have it anywhere else.  Since I recently just got whole new guts for my computer, I doubt it is there.  Ramil has my old hard drive, so MAYBE it is on there.
The other dummy thing I did was to start another blog.  This one does not take any special research or anything though, just like my 2nd one.  This one is actually pretty fun to do.  It is called: UJ Collected You Tube Videos.  It's just exactly what it sounds like.  I just browse through You Tube looking at videos and when I find one that I really like, I put it on the site.  I try to look for the older songs.  The type of music that covers most of what I listen to is Country, 70's Pop and Rock and Oldies.  There are a few other types thrown in there, but those will be the bulk of what I will have.  Most of the Country music is from the 80's on back to the 60's and even some from the 50's.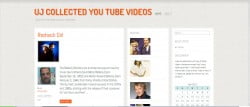 You may have noticed the picture informing us that the Gaisano HyperMarket will have their ground breaking ceremony on 16 April, 1o:00am.  That will be on Magsaysay Blvd, close to Christ the King College.  I don't know how long it will take them to build it, and I hope they do a good job, but I sure will be glad when it is finished.  The only other market that I will look forward to more is Prince Warehouse.  That's only because Prince Warehouse has a lot of the western style foods that I like.  I have not heard anything on when/if they will get started.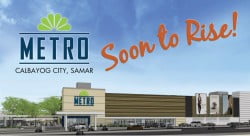 I finally made it to the tourism office again to get my brochure.  I not only got that, but I learned some history of Calbayog while I was out and about.  I also visited one of the museums in town.  I didn't have my camera, but I will return there with my camera and my next Feature post will have the details of my visit there, the museum and the history I learned, along with some pictures of it all.   My next Zine entry will include the events of our anniversary dinner at Marcial's Grille.  That will be tomorrow night around 6pm.  Be sure to be watching for all this coming out this next week.
http://retiredinsamar.com/?p=1565
Salamat, Y'all