Zine #84 – Expat Get Together at Doce
[smartads]
Time for another fun, fact filled post from your favorite Texan in the Philippines.  In the previous post Zine #83 – Jade's Marriage I stopped at the end of June, so then I'll just start with July now.  The first 5 days of July were pretty eventful for me doing things on my other blogs, but on 2 July there was the one thing that I really want to relay to y'all.  I'll get to that after a brief 1 July note.
I made a, what I consider, medium sized change to my UJ Space*A Info blog.   I decided that on the front page I needed to make some good links available to everyone using the site.  The problem was that with the explanation of all the different categories there, it made the page way too long.  So I just made a separate page of the categories and placed it at the top for anyone that needs to see them.  I now have 11 links in it's place.  I already had some there, but I added a few more.  I will add more as I find the ones I consider to be good ones.  Oh, and if y'all use Space A, please write a short story about your adventure and post it at that site also.  You'll see the Space A Adventure page there.  I'm the only one that has an entry there.  Maybe it wasn't such a good idea, but I figured people could learn from what others did and what others should have done.  It the page doesn't get used, I probably will end up deleting it.  Right now, the way I'm thinking, that would be a waste of a chance to learn Space A do's and don'ts.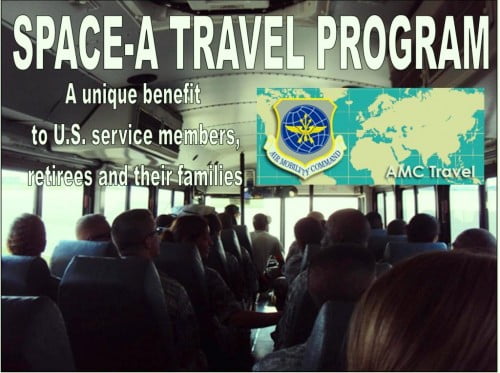 Okay now to the meat and potatoes of this post, our 2 July Expat Get Together.  I didn't count how many people showed up, but it was at least 20, including a few children.  I don't know if the idea of a lot of expats getting together or the western style pizza was the big thing to get them all there, but it doesn't matter to me as long as it happened.  Maybe they were all there just to see Neil Griffiths.  He only had a couple of more days before he was leaving again.  I don't know, I don't care, because I enjoyed it.  Of course everything there was not perfect.
You would think that I would remember to bring my camera to such a function, but that wasn't the case.  I left it at home, but I did put it where I could get it easy and be harder for me to forget about it.  Of course I still prevailed and forgot about it.  I'll get the hang of it because I'm tired of missing out on so many pictures.
It seems that we may have slightly overwhelmed the staff.  Okay, overwhelm, may be putting it lightly.  The language barrier was not even the biggest problem although our waiter checked with me twice on my order and then still brought someone else on the third check to make sure he understood me correctly.  It was only 1 family pepperoni, 1 family Hawaiian, 1 Coke and 1 San Miguel Pilser, but that seemed to hard.  I can imagine what the others were going through when ordering.  I figured there would be problems when they arrived with the drinks (finally) and they brought me the wrong kind of beer.  They brought me a San Miguel Light and I don't drink that watery tasting stuff.  Fortunately Gary Beaudean ordered one of those and he was sitting right across from me.  He took it.  They did bring me the correct one next, but they also brought Gary the beer that he ordered.  Now he has 2.  That's was alright though, he was going to get another one anyway.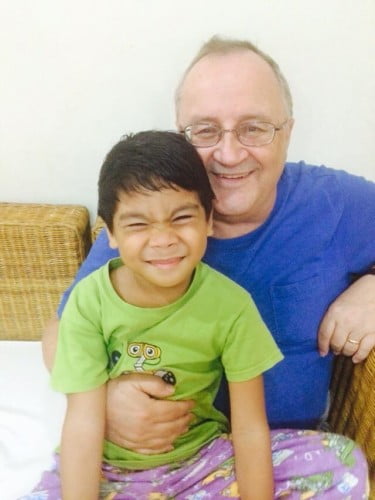 Gary Beaudean and his son George
—-
The pizza was excellent and it's the best pizza I have tasted in Calbayog by far.  To me it tasted a lot like the pizza we get at Shakey's.  Their wings are pretty decent too and soon they will be having a bbq there.  The owner, Tony, said that the bbq will be outside.  They are in the process of erecting a small building out there and the picnic tables are already in place, all under cover.  I'm looking forward to the time that is complete also.
We also had a new expat show up.  His name is Patrick.  I don't remember the last name.  I'm lucky to remember the first name really.  He was actually the first one there and he seemed like a really nice guy.  He is in the process of building a house in the area, but I don't remember where.  David, Randy, Gary … where was that house being built?  Patrick has an interesting nickname, but I'm going to save that for another time.  I want to make sure he doesn't have a problem with me putting it in print.
Although they had all 3 of their ovens cooking, they had a hard time keeping up with our orders.  That was the major problem for them.  I'm sure that they are not use to so many large orders at one time.  Most likely if we continue to go there, they will figure out a system and be able to serve us better.  I really believe that to be true.  Filipinos usually don't eat very much especially compared to us Americans and Australians.  They actually ran out of pizza dough.  Lita wanted to order a family size pizza to go so the others at the house could try it.  Well they only had enough dough left for a small, so Lita got the last one to be made.  One of the problems is that their "family" size pizza is like a 10″ pizza (a small in the US).  Their "regular" size pizza is like a personal pan in the US.  Maybe when/if Tony gets the business more successful, that will change.  I know that I will promote it and plan to make more visits there, hopefully it will be for more expats get togethers too.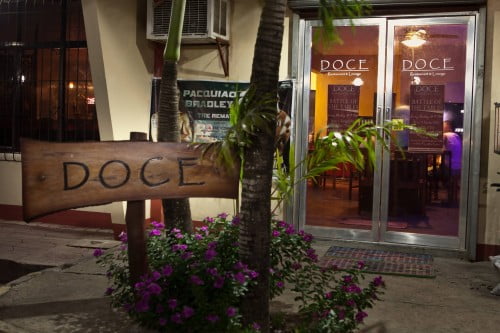 Doce Restaurant and Lounge – Brgy. Rawis Calbayog City Samar
—-
Here is the link to their Facebook page for y'all to check out:  Doce Restaurant and Lounge.  It is owned by Tony Johnson and his very beautiful wife Gerri.  Tony is an Filipino expat and his family is from Calbayog.  He is actually mostly from California, but I think for the most part he is here to stay.  That's good because he knows the mannerisms of both the western and Filipino societies and can find a medium to satisfy both.  I sure hope that we have more get togethers and hopefully they will be at Doce.
In the next post I will be letting you know of our latest trip to Marcial's Grille.  We had company.
Salamat Y'all