Zine #80 – Internet and Embassy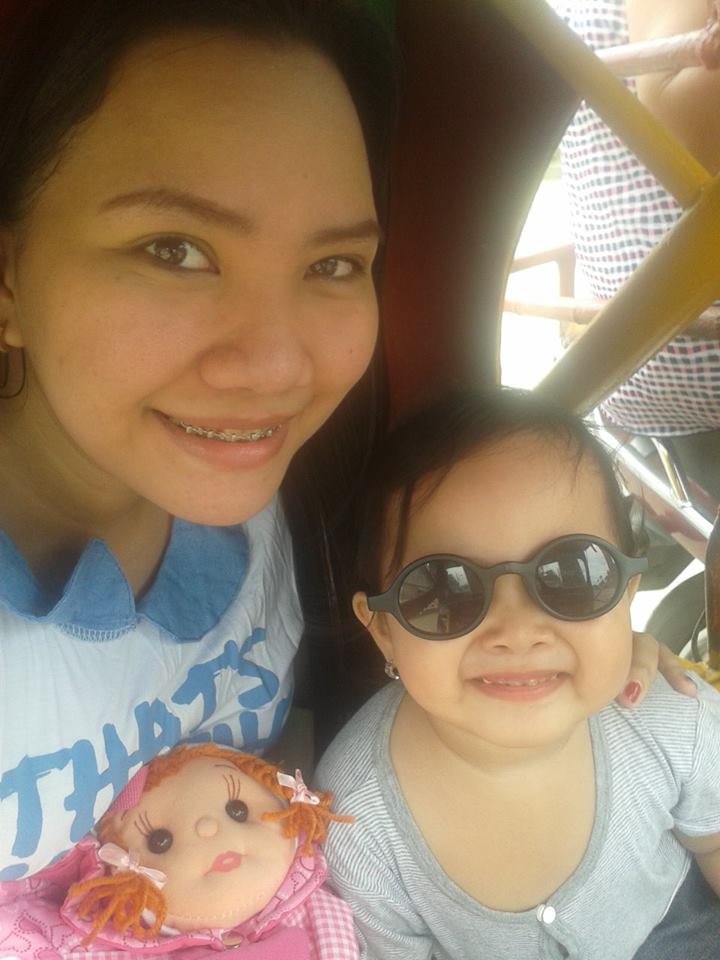 [smartads]
In the last few days I had a lot of things that happened that I want to relate to y'all.  Most of the things happen in 1 day.  I'm going to start at the beginning and see how much I can get said before I think the post is long enough.  I've got a feeling that even though I only have 2 pages of notes in a small notebook, I have enough information for 2 posts, but we'll see.
The busy days started on 5 June.  Today Juvic secured an upgrade for my internet.  Between her and Lita they connived to get a package that includes my 5mg internet, a tablet and a cell phone.  All I was concerned about was the internet, but I can live with the extra.  By the end of the day we already had the tablet and cell phone.  Juvic gets to keep the cell phone and we get the tablet and the internet.  Of course I'll be paying for it.  The total cost will be P1999 per month for 2 years and then it will revert to P1599 afterwards.  So basically P400 per month for 2 years for the tablet and cell phone.  That's P9600 for them both.  Not so bad really, in fact I think that pretty good.  I like the tablet, but I have yet to see the cell phone.  They said that the internet should be hooked up in the next 3-5 days.  I waited this long, I suppose I can wait a few more days.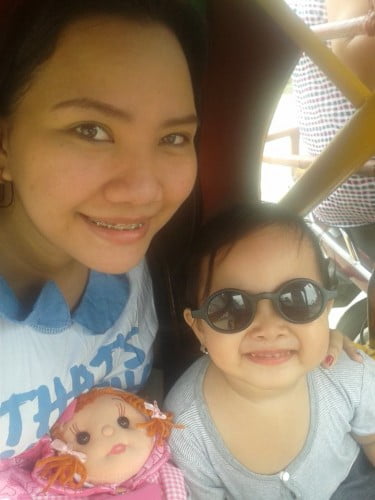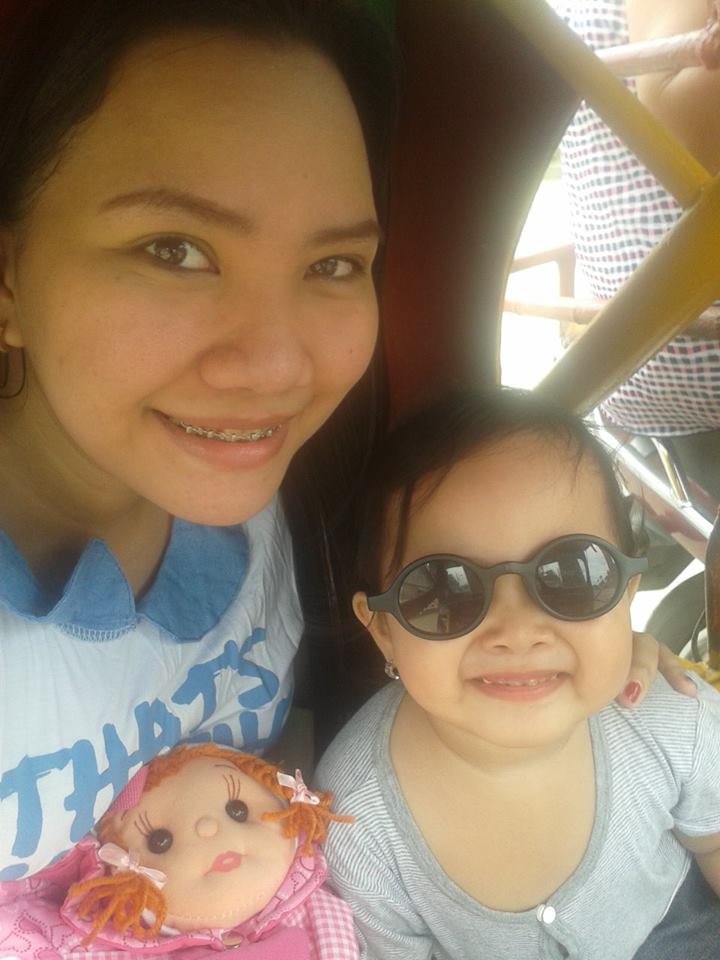 Juvic and Samantha in tricycle ready to go downtown
—-
I've been trying the last few days to get in touch with the US Embassy ID Section (JUSMAG) to make an appointment for Lita to get her ID card renewed.  It's been expired for almost 2 years and we need it current so we can travel Space A this coming August.  From what I was told, getting your ID renewed is by appointment only and they 'will not' help you if you show up without an appointment.  I was calling the main number (02-301-2000) and was getting transferred.  When I get transferred it always sends me to extension 5275, which no one answers and it won't even let me leave a message.  Finally the switchboard gave me another direct number to call (02-301-2493).  No one answers there either, but at least I was able to leave a message.  Not that it has done any good to leave that message.  I sent them an e-mail, but I'm not really expecting a response from them on that either.  I'm going to try to keep calling.  Hopefully I'll get through soon.
http://manila.usembassy.gov/contact.html
Also on 5 Jun JD Donahue came by.  Evidently it's the 2nd time I've met him, but my mind is not registering the first time.  Please don't feel bad about that JD, it happens to most everyone I meet only 1 time, right Randy?  Lita remembers him coming by before, but for some reason I don't.  Anyway, I won't forget him anymore.  I think I've got him down and since I'm writing about him in here, I 'should' remember.  And he did bring me a bottle of bbq sauce and a couple of bags of pinto beans.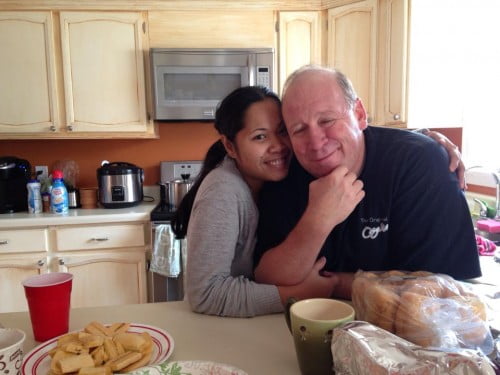 JD and Maricel Donahue
—-
I think that's all I'm going to do for this post.  It covers all of 5 June.  Next post will be in a couple or 3 days and it will be covering mostly 7 June, which was a very eventful day considering I never left this area.  I will have an internet connection update and also an update on how things are going with getting in touch with the Embassy.  I will say that in the next post something happen that never happened to us here before and we hope it never happens again.  Stay tuned.
Salamat Y'all