Wide Highway, Short Build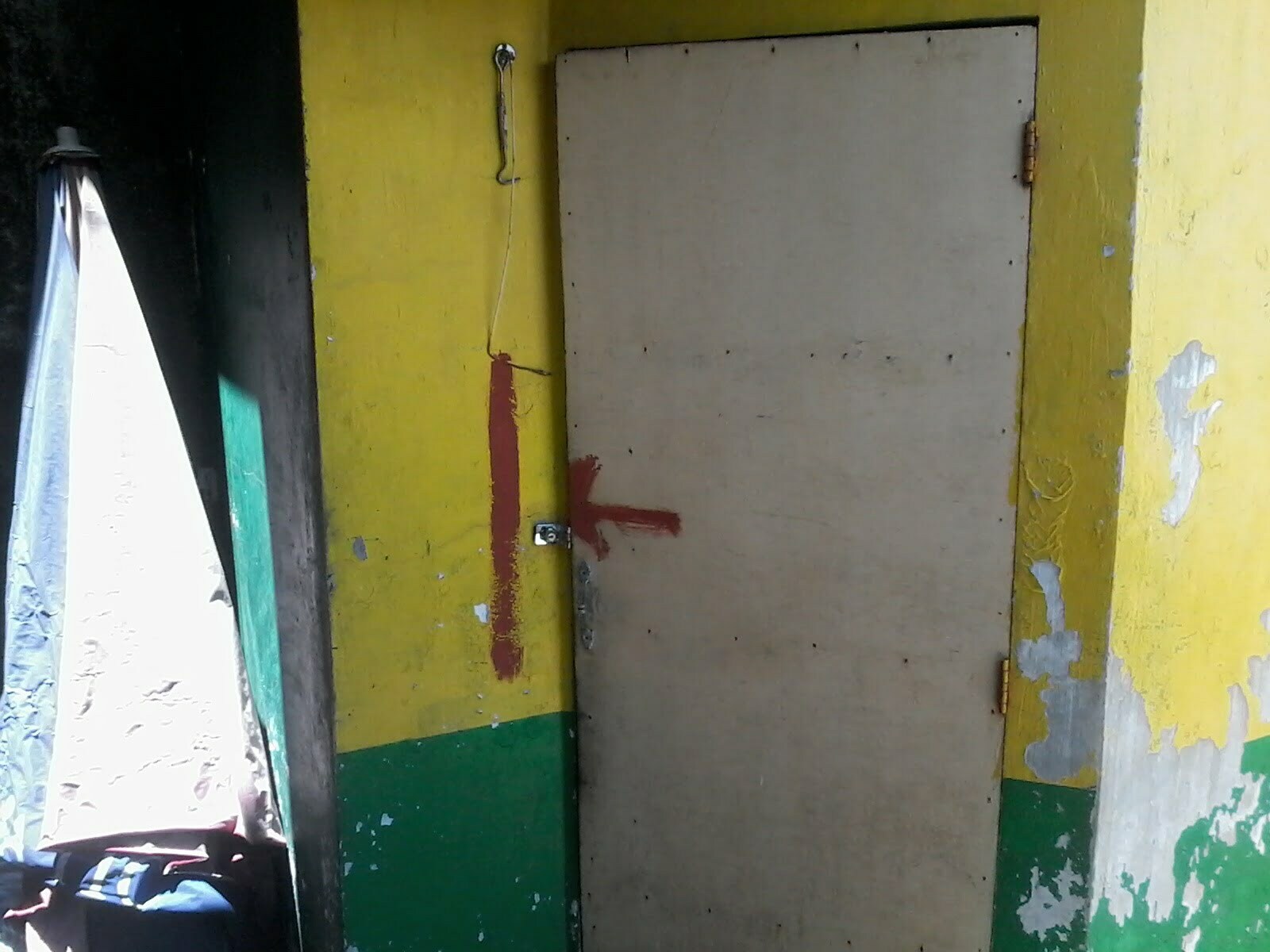 [smartads]
If you have been reading the posts here, you will know that the city is planning on expanding the highway the runs in front of our house.  Of course not 'just' in front of our house, but, from what I hear, they have plans to widen the whole highway, at least in Samar.  When they told us last year they said they didn't know how long before they would get started.  Knowing how quickly they do things in the Philippines, I figured it would be about 5 years before they actually did it.  I could still be right, but they did take a step in the direction of completing it just 3 days ago.  They stopped by and 'officially' marked how far they will be taking.  The only good news about the whole thing is, well actually a couple of things.  One is that we should be getting compensated for what they are taking.  We don't know how much yet, but I'm sure it won't be close to what we paid for it.  My name is not on the lease, but I will be in the loop for when we do find out.  I wonder if we can refuse to sell at their price or do we have to take what they offer?  Here are the 2 marks they made: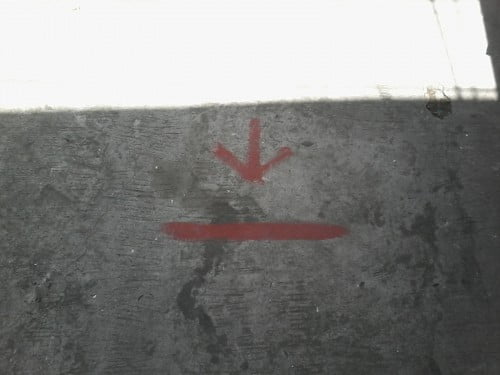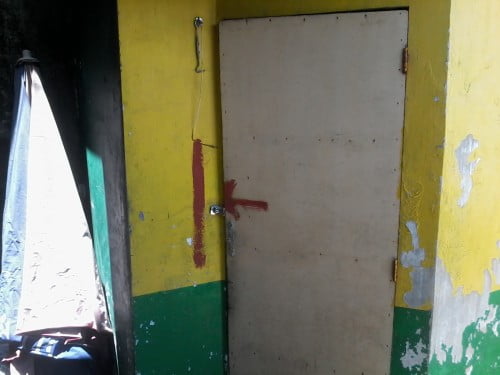 As you can see from the 2nd picture they will be taking almost all the building that use to be the bakery.  The place that they marked it though is about 6 inches less than we had figured it would be.  That's the 2nd bit of good news, from the previous paragraph.
Now I'm wondering if the people around here will now start planning for the store and/or restaurant they should be starting here.  Lita's cousins are actually the ones that want to do the store/restaurant.  Lita seems content to collect the rent money from whichever of the cousins start it.  Titing/Neneng want to do something there and so does Judith, but we'll see how things develop.  They've been procrastinating using the road widening as an excuse.  Now that we know the exact distance, maybe they will think more about it now.
Personally I think that a restaurant would be better than a store for a couple of reasons.  The first is that there are already plenty of sari-sari stores around here, including one just next door. The second reason is because there are no decent restaurants around here.  There is the Ciriaco Hotel, but their food is not that good, at least not in my opinion and the opinion of many others I have talked to.  Plus they charge too much for their food, at least for the average person.  I'm sure that people that have money to waste and the ones that are here on business, and the company is paying for it, they don't mind so much.  There was a restaurant next door, but I think they have closed that down and only have a store now.  They had better prices than the Ciriaco, but their food was not all that good.
Actually I think that maybe a combination store/restaurant might be the best option.  A small restaurant with a small menu (at least to start) and a small sari-sari store that only sells the most popular items that people buy, including beer, Tanduay and cigarettes.  The restaurant part should include items that foreigners will want to eat, food that they are use to, but it might be hard to control.  At least right now, there are not an abundance of foreigners.  Of course the most popular Filipino items need to be served.
As much of the property they are taking, we probably will have to re-route the stairs so we can build in that area so the place will be some kind of decent size.  We also plan to add on another room in front of my computer room, so that will hinder the length of the store/restaurant.  Although that probably won't have that much influence on the outcome anyway.
I guess I'll let y'all know, when I know.
Salamat, Y'all