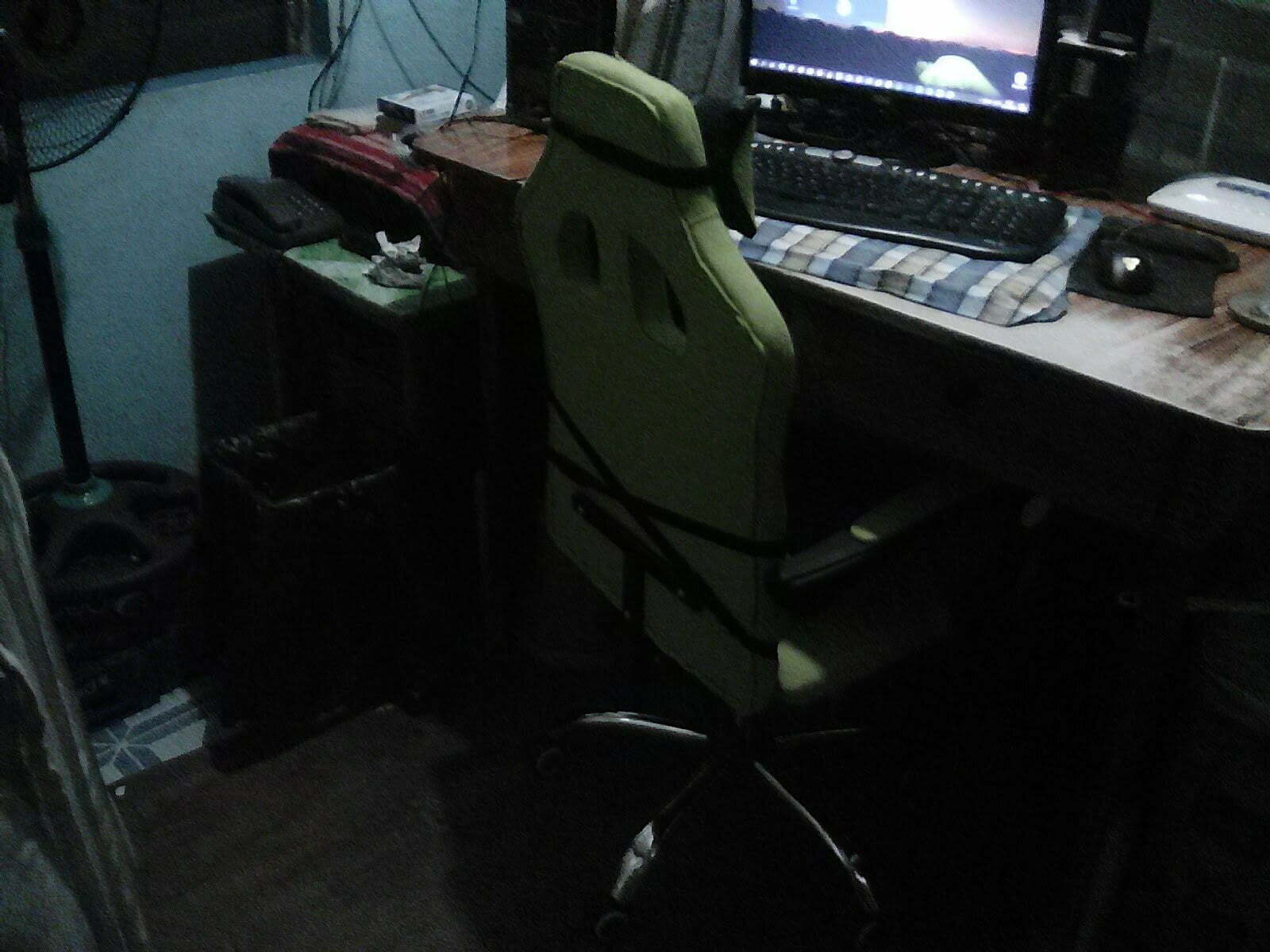 Oh Wow! I forgot to make a post for last week and my weigh-in.  I didn't miss it because it was bad news.  It was actually good news again.  I've got a couple of good subjects for today anyway.
I'll start with my Week 3 weigh-in.  After Week 2 I was at 136.2 kilos (300.32 lbs).  On 27 June (after Week 3) I weighed in at 134.05 kilos (295.58 lbs).  That's my biggest loss yet at 2.15 kilos (4.74 lbs).  More than double my goal of 1 kilo (2.2 lbs) per week.  I was hoping to keep up this pace but alas it was not meant to be.  As long as I am averaging 1 kilo per week or more though, I'm good.
Yesterday was a bit of a busy day for me.  I went with my nephew Ramil and his wife Robbie downtown to get money, pay bills and buy things.  I didn't find everything I wanted though.  My case for my hard drive I could not find.  Not in stock.  I did buy some walking shoes but when I got home and tried them with socks, they were too small.   Maybe I'll try to sell those to someone that needs them.  I could return them but they only do exchanges and they do not have a larger size in the store.  Ramil and I will be going back downtown this morning to try to find different shoes.  I'll bring my socks with me this time.
After I got home from downtown I checked for my chair that was supposed to be delivered by LBC last week.  It said that they were going to return it to the sender because they could not deliver it.  They say that they tried to deliver it but no one knew me at the address.  BS.  They must be going to the wrong place.  Anyway, Ramil, Robbie and I found out where the LBC distribution center is in town and we went there to pick it up.  The excuse they used is that the deliver guy did not speak English and when he saw my name (obviously American) he did not want to deliver it.  A big cop out.  I'm waiting for them to send me a survey for LBC about the delivery.  I checked the website and it was updated to say "Received by John Jackson".  It doesn't say that I had to go pick it up.  They didn't even check my ID when I went to get it.
Anyway, we got the chair back to the house and put it together.  I forgot that when we made the old chair (The Throne) it was made tall.  This new chair is normal size so now I have to reach up to get to the keyboard and type things.  On Sunday we will be taking the extensions off the computer table.  The ones we put on because The Throne was so big.  That will put the table back to normal and I won't have to reach up anymore.  Victor helped me put the chair together.  I didn't include the foot rest because that seems like it'd just be in my way the way it is set up.
My Week 4 weigh-in.  Again I was worried that I goofed up and gained weight.  I always worry starting the day before weigh-in.  It turns out that there was no need to worry … again.  From 135.05 kilos (295.58 lbs) I lost 1.55 kilos.  That's down to 132.50 kilos (292.16 lbs).  That's a 3.42 lb loss.  All together over the past 4 weeks I have lost 6.8 kilos (14.99 lbs).  I'm still determined to keep it off this time when it finally does get down to around 205 pounds.
Salamat Y'all