[smartads] This is the Province that includes Samal Island.  I remember that place from the pictures I found on it before.  It's one of the places in the Philippines that I'd really like to visit.
Davao del Norte (Filipino: Hilagang Dabaw) , and once known simply as Davao, is a province of the Philippines located in the Davao Region in Mindanao. Its capital is Tagum City. It borders the province of Agusan del Sur to the north, Bukidnon to the west,Compostela Valley to the east, and the city of Davao to the south. Davao also includes Samal Island to the south in the Davao Gulf. The province of Compostela Valley used to be part of Davao until it was made into an independent province in 1998. Before 1967, the four provinces—Davao, Davao Oriental, Davao del Sur, and Compostela Valley—were once a single province named Davao. The Davao Region covers this historic province.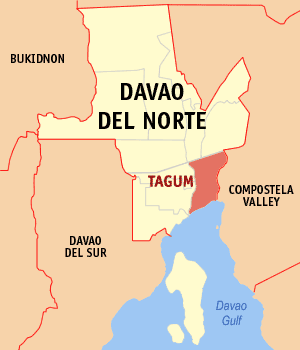 http://en.wikipedia.org/wiki/Davao_del_Norte
Wednesday – 7 Sep – Hits @ 0037 = 1107690 = 8419.
Well I did get up today, I'm pretty sure this is not a dream, but I have no idea what time it was when I did get up.
I watched TV until about 10:15, then I came in to the computer room to turn on the computer and get started with my blogging day.
http://www.flickr.com/photos/dylanuy/
At 10:35 is when I actually finally got started typing up the post, but I was worried that it would get me very much because I only had 2 1/2 pages of notes.  So unless I thought of other things to write about, which I usually do, (and I did), it would be a short post for the morning edition.  I suppose this will be the last time I will write about something like this though because as of tonight I am posting about things that actually happen today, not yesterday.
I guess the best way to get a decent amount of notes is to sit out in LolyKat all morning.  That gets my mind to wondering and I write down all kinds of things.  I also think up things to put on my other blog when I'm out there.  That's were I thought up the story about "Why Flies Pester You".
http://stupidthoughtsonfacts.blogspot.com/
http://www.asiatravel.com/en-us/hotels/philippines/davao/hof_gorei_beach_resort/index.html
Today is the first day of the 2 days of the fiesta.  Supposedly the bulk of the activities will be on the 2nd day, tomorrow.
I had to buy another bottle of Mountain Dew from Neneng because Lita helped a little more than she normally does on the first one, the one I bought last night.
I finally got to eat about 3:20pm.  I was my first time and most likely my last time today.  I had 4 fried potato sandwiches. Sandwiches using the small bread.  If I get hungry later I can either get another Mountain Dew and/or a couple of peanut butter sandwiches.
http://www.flickr.com/photos/keithz/sets/72157625491920168/
Philippine Knowledge:  Before anybody called it "yo-yo" (meaning "come back" or "return" in the native language of the Philippines, Tagalog), it was popular in seventeenth- through nineteenth-century Europe under many names, including "quiz," "bandalore," "l'emigrette," "coblentz," and "incroyable." It was called "disk" by the ancient Greeks.
http://en.wikipedia.org/wiki/Yo-yo
http://en.wikipedia.org/wiki/Tagalog_language
http://en.wikipedia.org/wiki/Ancient_Greece
http://tagum.vi/city/tagum,4470/en/tourism.php
Last night at Casandra's party I was looking at some of the balloons that they had made up with her name on them.  I noticed that the spelled the name with 2 s's instead of 1.  I asked Cathy about it and she says she believes that they did use the name with the 2's.  Now I'm the one that came up with the name for Casandra.  I suggested it to Cathy and she liked it.  I told her what the 2 names meant and she said she wanted to use the one with 1 s, but I guess maybe she changed her mind. I wanted her to use the name with the spelling with 1 s, because one of the meanings of that word is "love".  Check out this link to see the meanings.  http://www.meaning-of-names.com/girl-names/c-names-11.asp.  I wanted to use the name "Casandra Nicole", but Cathy and Ado wanted the initials to be C.P., so they went with "Casandra Pearl" or maybe it's "Cassandra Pearl".  I'll find out later and let y'all know when I find out.
Davao del Norte is one of the most progressive provinces in Region XI. It has seven municipalities, namely, Asuncion, Braulio E. Dujali, Carmen, Kapalong, New Corella, Sto. Tomas, and Talaingod, and three cities of Tagum, which is the capital as well as center of commerce and governance, Panabo, and the Island Garden City of Samal, known for its white pristine beaches, great diving sites, and well preserved flora and fauna. This is where the world-renowned Barcelo Pearl Farm Beach Resort is located along with other tourist destinations dotting this island of adventure.
http://davaodaily.com/page/25/
It's 7:04pm now, but we have already closed the BBQ.  Most of the people are downtown at the festival, so business is extra slow.  We figured it wasn't worth even using the light to stay open.  It doesn't look like Lita even wants to open tomorrow since that is going to be the main day of the festival, business would probably be slower than today.
I haven't heard anything from Mar and my sauces, but I did hear that Marge had a baby girl.  As far as I know, both mother and baby are doing fine.  Them doing well is a lot more important than some stupid sauces anyway.
There is not much to write about but I somehow managed to get all this done with only half of my notes.  Looks like this will turn into a respectable post after all, especially if I can slide a couple more small paragraphs like this in there.
http://www.skyscrapercity.com/showthread.php?p=36972916
Lita has taken over the TV and will have it for about the next 3 hours by herself.  Somewhere around 10:15pm, I'll go in there to watch the Pinoy version of The Biggest Loser.  After that, if she is still awake, she has one more show to watch.  After that, if I am in the bedroom and not on the computer, then I can watch TV until I get ready to sleep.  I'm usually on the computer when she is finished though.  Since I am doing up to date daily happenings now, and I want to get everything that happens, all day, I guess I'll be in here up to at least midnight.
I'm still not hungry, so I guess those sandwiches I ate earlier did their job to kill the hunger.  I think they did an over kill because I don't even want the peanut butter sandwiches until now.
http://thetravelteller.com/tag/philippines/page/2/?tag=philippines
I haven't been in the world of Bourne for almost a week.  I'm probably going to have to read the previous 2 paragraphs to make the story flood back into my mind.   When I'm reading a book that I like, sometimes, when I'm not reading, I have to make myself remember I was reading a book and it's not a movie that I watched.  When I read good books, I run a little movie in my head about what's going on in the book, and sometimes, not often, I get them confused.
Tomorrow is my last fantasy football draft, so I hope I will be able to be at that draft.  I have already missed like 7 of my drafts, although I expected to miss 2 of those from the beginning.  The stateside times were 2:30 CST, that that makes it a 0330 time here.  I didn't want to be up for those, but I have been in those leagues for the past few years and the Commissioner in that league is someone that I trust to be fair.  So I did a pre-draft setup of some players and let the computer pick for me.  I had to make some adjustments on those 2, but basically they turned out decent, as did all but 1 of the other ones I missed.  On the 1 that didn't turn out well, well I did what I could do, I'll just have to hope for the best.
According to my Feedjit, my idea of putting all the Regions of the Philippines on the site, was a good idea.  There are people searching for the Regions constantly.  I'd say that at least 15 out of the 60 listed are searches for them.  That's 1/4 of my traffic right now.  It's too bad that guy with the nice Region graphics wanted to be stupid and not let me use his pictures.  It could benefit the both of us.
http://www.pinoyexchange.com/forums/showthread.php?p=42084425
I noticed that someone did a search, from a normal Google address line, for a phone number and was able to find it.  It was the phone number for the I's Plant Hotel globe line.  I never thought of looking up a phone number that way.   I gave it a try after I saw that.  I looked up my brother's phone number in Texas, and it was actually there, so it's accurate.
There are 3 guys sitting at the picnic table outside.  I don't recognize any of them, but Lita says that one of them is Jascyl's new boyfriend.  Oh, I did forget to mention that Jay has a new 'classmate'.  He had her over here for Casandra's party.  She is a nice looking young lady and looks to be about 1/2 Chinese.  Of course I think that most young ladies are nice looking.
Speaking of Jay, he told Lita that he was going to Judith's house.  Judith lives close to downtown so I'm sure he will find his way over there to join in some of the festivities.  I'm not really excited to be walking through a large crowd of people, especially when we have no extra money to be spending down there.  I'm sure there will be some pick pockets there also, but I was laughing thinking of how disappointed they would be to pick pocket me.  They would definitely come up empty.  When I do have money in the crowds, they would have to get the money from either a Velcro or zipper pocket in my shorts and their success if not very probably.
http://leisurespecial.com/2009/11/discovering-tagum-city-philippines/
I hope Cathy went downtown tonight and took pictures, she still has my camera.  Whether she went or not though, I'll be getting that camera back tomorrow.
It's 9:17pm and I'm wishing I had another Mountain Dew.
Okay that's all I have written in my notes, but I will not publish yet in case something happens later on tonight.  I still have to get the pictures anyway and the new knowledge entries.
Asian Knowledge:  Bangladesh is the most densely populated non-island region in the world, with more than 1,970 humans per square mile.
http://en.wikipedia.org/wiki/Bangladesh
http://en.wikipedia.org/wiki/Square_mile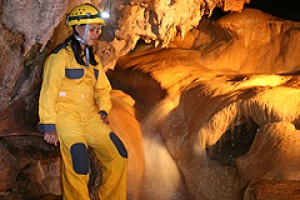 http://www.getwet-asia.com/philippines/?p=353
Salamat, Palaam
Today in Philippine History
Enemy American invaders fire on the Filipino soldiers/freedom fighters
1900 – President Emilio Aguinaldo Y Famy of the Philippine-Republic-on-the-run arrives at Palanan, Isabela where he is enthusiastically welcomed by a large crowd and brass band, ten days afterfleeing from Tierra Virgen in the bid to escape capture from the enemy invading American forces that earlier landed at Aparri, Cagayan; Aguinaldo's government had been moving northwards after the imperialist Americans had conned him into thinking the Bald Eagle nation was a revolutionary ally, and into cooperating in battling Spain and allowing US forces to freely enter the Southeast Asian archipelago; the North Americans will prove to be traitorous "allies" that would soon virtually steal the country's Independence by staging the infamous Mock Battle of Manila that falsely showed the world that it is they, instead of the Filipinos, that defeated the Spaniards in the Philippines, subsequently forging the Treaty of Paris that supposedly 'cedes' the Philippines into US hands for $20 million dollars, and eventually leading to the Filipino-American War (1899-1914) beginning February 4, 1899.
Photo credit: Filipiniana.net