Wednesday – 7 Sep 2011 (Morning Edition)
[smartads] Cotabato (also North Cotabato; Filipino:Hilagang Kotabato) , is a landlocked province of the Philippines located in the SOCCSKSARGEN region in Mindanao. Its capital is Kidapawan City and borders Lanao del Sur and Bukidnon to the north, Davao del Norte and Davao City to the east, Davao del Sur and Sultan Kudarat to the southeast, and Maguindanao to the south and west.
The Province of North Cotabato lies on the eastern part of Region XII and is strategically located in the central part of Mindanao. It is bounded on the north by the provinces of Lanao del Sur and Bukidnon, on the east by Davao City and Davao del Norte, on the west by Maguindanao and on the southeast by Sultan Kudarat and Davao del Sur.
http://en.wikipedia.org/wiki/Cotabato_(province)
http://www.weather-forecast.com/locations/Kidapawan-City
Tuesday 6 Sep – Hits @ 0018 = 1099271.
Hello again.  Time to start another post.  It's still really early in the morning, 0020, and Lita is still watching TV.  I'm not really tired, but I may end up going to bed anyway.  I wish I had something to drink right now though, but I don't. Everything I like to drink around here, I drank already.  I can't drink the tap water and even the water Lita boils to drink, doesn't taste that great.  I drank all the bottled water, Mountain Dew and Sting we had in the refrigerator.  I could go out in LolyKat to get a soda, but I'd probably wake up Jay, and I don't want to do that.  I'll probably survive until morning.  When I'm sleeping I won't be thinking about it.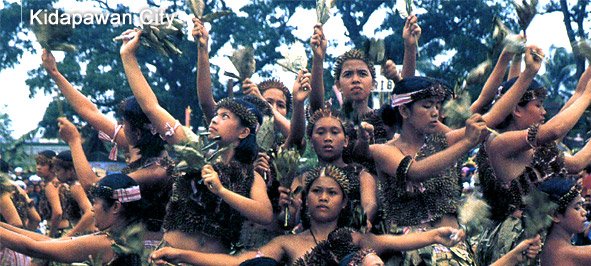 http://www.tourism.gov.ph/SitePages/InteractiveSitesPage.aspx?siteID=68
Kidapawan was derived from the Manobo words ""tida,"" meaning spring, and ""pawan,"" meaning highland. Hence, the provincial title, ""Spring in the Highland."" Its first settlers were predominantly Manobos. The influx of Christian settlers from Luzon and the Visayas has resulted in the evolution of the word Tidapawan to Kidapawan.
Well it's 0025 now and I'm going to shut it down for the night.  I'll see y'all when I wake up.
http://www.picable.com/slicedshow/tags/Philippines/80
Okay … I'm up.  It's 0550.  I just realized that it is going to be a busy week around here.  Today, September 6th, is Casandra's first birthday.  In accordance with Philippine tradition, there will be a roasted pig to eat tonight.  I still don't eat the roasted pig, but that's okay.  There will be plenty of others to devour it.
The pens I buy around here suck.
http://www.manilaphotographer.com/lake-sebu-a-protected-landscape/
Tomorrow and Thursday are fiesta days.  They call this fiesta: Nuestra Señora De La Natividad.
Also on Saturday, 10 Sep is Juvic's birthday.  She will be 20 years young.
I guess we will get a break on Friday from all the festivities.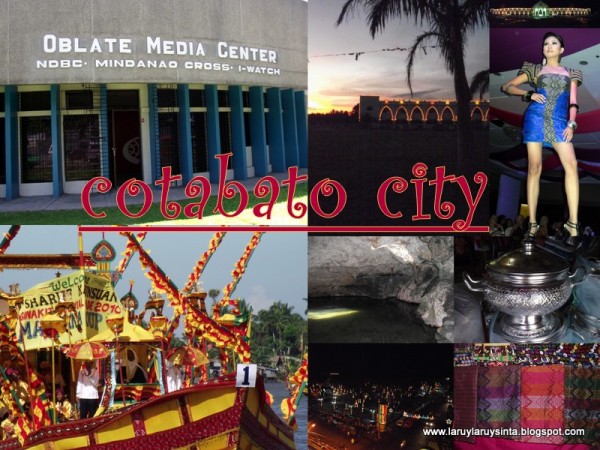 http://laruylaruysinta.blogspot.com/2011/01/glimpse-of-cotabato-city-today.html
I told Lita that I would sit out in LolyKat until 11:00, so here I am.  It's just 0800 now.  Not that there is much to sell out here right now anyway.  This month we diverted most of the money to get caught up on those little bills we have that we should not have, even paid 3 of them off.  This month LolyKat will suffer, but that will be okay.  We need to re-vamp the store anyway.  I was totally ignorant of the ways of the Philippines when we first started LolyKat and Lita was in a hurry to get several businesses going, so we would have a much easier time here and be able to help other too.  Well somewhere along the way, things went wrong and now we got into a little trouble, thanks to some not so wonderful financial moves.  It should be cleared up in about 3 months, if all goes well, so that is good news.  Now that I know more about how things work here, the mistakes that were made, will not be made again.  I just have to let Lita know of my opinion and she will be sure it gets put into action.  We were going to re-vamp anyway when the restaurant opens, but that probably won't be until January or February.
http://www.zamboanga.com/z/index.php?title=Cotabato_City%2C_Philippines
Things are quieter in the computer room when I am by myself.  There are several people eating outside right now and I would rather be back in the house, but I guess I'm stuck out here for a couple of hours.  The clock that was in here doesn't work, so I'll have to keep getting up to check the clock in the kitchen.
It just got too loud for me.  I decided to go back in the house anyway, whether anyone complains or not.  It's only 0920.  I started watching TV and the next thing I knew it was 11:20.  My draft starts in 10 minutes.  Well everyone can breath a sigh of relief, because I made it to the draft on time, and there were no brown out surprises.  There was 1 disconnect, but it only lasted about 2 minutes.
http://www.travelpod.co.uk/travel-photo/aliawan/1/1257420323/south-cotabato-tnalak-festival.jpg/tpod.html
Casandra will be having her birthday party starting about 6:00pm.  I'm sure there will be a lot of people there that I do not know from Ado's side of the family.  Cathy has asked to borrow the camera for the event.
They have 3 cases of Pepsi to drink.  No Coke and no Mountain Dew.  If I get thirsty enough, I'll drink the Pepsi, even though it is far from my favorite drink they are better than nothing.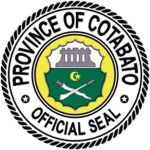 Well it did make it to 6:00pm and the party has started.  I sat down next to Poppa and talked with him a little bit.  Everyone was trying to get me to eat some of the roast pig.  I ate before I went back there though.  Lita made me some chicken adobo, and it was very good, except of the 3 pieces of chicken, 2 of them were dark meat.  I prefer white meat, except in my women, I like the darker meat.
http://www.flickr.com/photos/lensflare17/3417662220/
Even though Cathy has the camera, she wanted me to take some pictures for her.  I did that and I made sure that I will have a few to post on here for y'all to view.  I got a couple of good ones of the birthday girl, but I guess when you are 1 year old, the pictures are mostly good.
Useless Knowledge:  The wingspan of a Boeing 747 jet is longer than the length of the Wright Brothers' first flight.
http://en.wikipedia.org/wiki/Boeing_747
http://inventors.about.com/od/wstartinventors/a/TheWrightBrother.htm
http://koronadalcitytouristspot.blogspot.com/2009/12/koronadal-city-south-cotabato_20.html
Salamat, Palaam
Today in Philippine History
1943 – In the thick of World War II, the Philippine Constitution under Japanese Occupation is adopted by 
the Preparatory Committee on Philippine Independence
 lad by President Jose P. Laurel; the 
1943 Constitution
 of the Second Philippine Republic creating a Republican state with a a powerful executive branch, with the President to be elected from among members of the unicameral National assembly and with subordinate legislative and judicial branches, was drafted, approved and submitted for ratification during the Kalibapi [Kapisanan sa Paglilingkod sa Bagong Pilipinas] convention in Manila.
Barasoain Church, circa 1898
1898 – Gen. Emilio Aguinaldo y Famy issues an executive proclamation summoning the Filipinos to send delagates to what will be the First Philippine Congress to be assembled in Malolos, Bulakan on September 15; the proclamation–made more than three months following the Declaration of Philippine Independence against Spain–comes amidst the realization of the officers and soldiers of the fledgling Philippine Republic that the Americans whom Aguinaldo stupidly trusted and cooperated with in battling colonial Spain have stolen the country's independence and have begun imperialist efforts at occupying the islands; some three weeks earlier, the emerging imperialist Bald Eagle nation and the dying colonial power that was Spain waged the infamous Mock Battle of Manila that falsely made it appear that the Americans–instead of the Filipinos–defeated the Spaniards in Manila, and come February of the following year, the bloody and protracted Philippine-American War (1899-1914) will break out upon deliberate, secret instigation ordered by the imperialist President William McKinley.
1972 – A bomb explodes at 
Joe's Department  Store in Carriedo St., Quiapo, Manila
, Philippines as part of a series of bombings prior to the declaration of Martial Law by President Ferdinand  Marcos y Edralin, killing a woman and injuring 38 others;  the series of bombings starting March of the year that will damage several  government and private structures and other  properties and which will be tagged as part of the Communist Party of the Philippines' 
"Regional  Program of Action 1972"
 will be used by Marcos  to rationalize Martial Law, declaring it on September 21 of that year under Proclamation 1081.
Young Lorenza M. Agoncillo (center, seated) & family
1890 – Lorenza M. Agoncillo, one of the three Filipinas who will weave the flag of the First Philippine Republic, isborn in Taal, Batangas; along with the niece of Jose Rizal, Lorenza who will by then be only seven years old, shall assist her mother, Marcella Agoncillo, in making the flag first that would later be waved from the window of Gen. Emilio F. Aguinaldo's house in Kawit, Cavite as Philippine Independence is declared on June 12, 1898 followingFilipino victories enabling their near complete control of the Southeast Asian archipelago against colonial Spanish soldiers during the Himagsikan (Philippine Revolution).
Photo credit: http://philippineamericanwar.webs.com/philippineindependence.htm