[smartads] I'm starting to get a little burned out on doing this blog again.  It's a good thing that we will be gone for this weekend.  Maybe being out of the Philippines a couple of days will renew my energy.  I will get lots of pictures, that's for sure.  I doubt I will forget to bring the camera going on our little trip.  Also during this time, May 7th-May 9th, I will finally get to go to Robinson Mall.  But I've said that before, so I'll have to let you know when we get back if I did get to go.  I see no reason why not.  We'll be right there in Tacloban when we get off the plane.  The only reason I can see is if we run out of money and I'm going to try to be sure that does not happen.
Useless Knowledge: Before starring on Bonanza or Little House on the Prairie, Michael Landon worked as an operator for a machine that sealed hot cans of Campbell's Tomato Soup.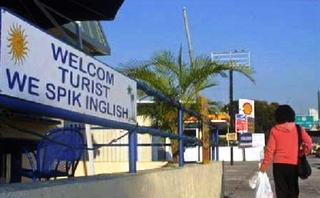 I found out that there is a Burger King and a Popeye's at the Hong Kong International airport, so I will be visiting at least one of those.  There is also a steak house and a place that sells soup and salad.  I believe the advertisement said that the beef at the steak house was from Australia, so I'll have to look at the prices before I get anything there.  The soup and salad place (Green <something>) sounded like it was western style, so I'll have to check that out too.  We will be at the airport long enough to have a couple of meals and that's probably all I'd want to do anyway because the prices are usually too high at an airport.  Maybe I can get something for Lita at Burger King and something for me at Popeye's then we can share.
Venice is the #1 city in Europe that I'd like to visit.  I think I will be there no later than 2013.  China re-created Venice in Macau.  I could go there instead of the actually Venice (it'd be less expensive), but I what to see the real thing.  Lita wants to see Paris anyway.  I've always pictured myself sitting at one of these sidewalk cafe's in Paris and/or Venice.  Someday it will happen and I better remember to bring my camera, or I'll have to buy a new one just to take the picture.
Some of the pictures I will post today are not from the Philippines, but I think all of them are from Asia.  A couple of them may be rated R, so if you are under 18, please close your eyes or something.  No dirty pictures, just words, but I would never post the "F" word.  I looked up "funny" signs in the Philippines and this is some of the ones I had to choose from.  There were others, but the Filipino and American sense of humors are not on the same level.  Some of the things they think is funny is just stupid to me or I just don't get it.  I'm sure it all depends on your background of things that you've learned while growing up.
As I stated in the last post, my 29 April and 30 April days kind of ran together so I really don't know what happen on what day  I will separate the days here, but it won't be much on either and I couldn't swear that whatever I put on 29 April didn't actually happen on 30 April, and vice versa.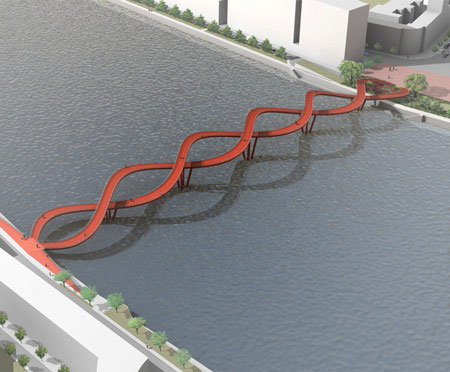 30 April – Hits @ 0120 = 363705.  I didn't want to get up today for some reason, so when I did I didn't bother looking at the clock.  It rained when the sun was shining today, then it was night time.  That's how fast my day was today.
Merly Anne did come by today to use my computer again.  She was just checking her Facebook again.  She wanted to change her profile picture, but she didn't know how.  I was just starting to show her, and we had that low power outage on the computer.  It didn't come back up the rest of the night.
I did do some drinking of Red Horse this evening.  Ramil and I sat out front and drank for awhile.  I didn't drink too much, only 4 glasses, but it's nice to be able to do that sometimes.  Emey drank with us for awhile, but he had to work early the next day so he left to go to bed.  Ramil and I did "all kinds of talking".  That's what I wrote in my notes.  I guess I wrote that down thinking that whatever "all kinds of talking" was, that it was so memorable that I'd still remember what it was.  Well I don't remember squat that we talked about.  I wasn't even drunk, so imagine my memory when I am drunk.  I probably wouldn't even remember walking to my bed on those days.  Oh wait…that has happen.  Just not very often.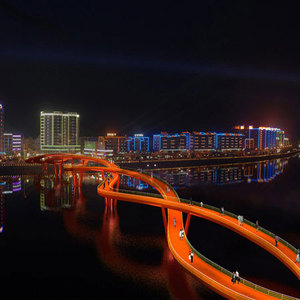 I thought this was a bridge for cars, but it looks like a bridge for pedestrians only.  It's pretty cool looking.  I'd like a first hand picture of it and also to walk across it.
1 May – Hits @ 0223 = 366642.  Today we got good news and bad news.  May 1st seems like a cursed day doesn't it.  The good news:  It was announced that Osama Bin Laden is dead.  I can't say that I believe this 100%, but it was announced today.  I really don't want anyone to be killed, but it something out of my control.  I can't say that I'm sorry he is dead because of the 9-11 though.  The bad news:  It was also announced today that the Mayor of Calbayog – Reynaldo S. Uy – was also killed yesterday.  I already posted a story about this, but this was the day that it happen.  Of course I didn't know until 2 May, cause no one bothered to tell me until then.  They put up yellow ribbons throughout the town and in all the Barangay's to mourn his death.  It's sad, he was only 59 years old, and in good health too, from what I understand about it.
I started putting up a quotation on the front page of the blog.  It is above the text and pictures next to the "Vote for Me" symbol.  I will try to remember to put up a new quotation once a week.  I guess every Monday.
Brown out today from 2:09pm to 4:16pm.  Then another brown out later, but I didn't get the time.  We finally got back up for the night at 11:43pm.
I did a weight check today (unofficial) and well I don't what to talk about it.
I think this store is for sale.
Useless Knowledge: In ancient Egypt, when a woman's husband was convicted of a crime, she and her children were punished as well. They were usually enslaved.
2 May – Hits @ 0451 (yeah that's the right time) = 370033.  This was the night that I didn't sleep.  I was up all night trying to find the best deal for purchasing our airline tickets since we had to wait so late.  I know that if we had gotten them even just at the beginning of last month, they would have been less than 1/2 of what we had to pay this month.  Never again.
I finally did make the plunge and get the tickets.  The first time I tried to purchase them it would not accept my card.  I was thinking, "Oh hell, what am I going to do".  A message on there said to try again with another credit card.  Well I've only got 1, and it's a check card with a Mastercard logo.  So I tried it again with the same card.  It got further this time, but still failed.  It acted like it was going to work, but than it told me there was a problem and it cancelled my transaction, or so it said.  More on that later.  Since I was using Cebu Pacific airlines, I signed up on their website to get emails from them (which I was already getting), then I tried the card one more time.  This time it said it worked and gave me a confirmation number.  All good and fine except that the final flight coming back from Manila to Tacloban was not the flight I asked for.  It's okay though because the one I did get, got me into Tacloban earlier.  That way I have a chance to get to Robinson Mall and still be able to get one of the Grand Tour vans heading back this way, all on Monday, without hurrying.  I don't know why it didn't offer that flight in the first place.
So the guys won't get jealous of the previous sign I decided to post this one too.  I'm sure someone knows what this is all about, but I don't know.  I hope one of you Tagalog speaking people out there will explain it to us.
I went downtown with Lita today so I could get some money out of the bank for our trip to Hong Kong.  Well it seems that since I have to wait 21 working days before I can withdraw it, I still have to wait until the 4th of May.  Okay, fine.  I can tell you that when we get back from Hong Kong, we will probably be changing our bank to Metro Bank.  I have to find out first if anything will even change if we do.  I mean will there still be only 1 teller than can do dollars?  Will I still have to wait 21 working days to get my money, even though the check I write to this bank, clears at the bank in Texas in 4-5 days?  Will the tellers at Metro Bank piddle paddle around doing paperwork while customers are sitting and waiting?  Oh yes, there will be 10-15 people waiting on a teller and they are all 3 up there doing paperwork.  Paperwork that, to me, should be done when they have no customers.
Chatty is back from Catmon.  She just got in today.  She still seems the same, still opening up a little bit to me.  We are still not buddy buddies, but she's only 14 (or 15, I don't know).  I think she's a cute young lady and someday some young man will be lucky to have her for a wife.
Anyway…I'm about ready for bed, it 0035 on May 5th.
That guy looks tired.
We will be leaving on Saturday morning around 9 or 10 am to go to Tacloban.  The ride is only 2 1/2 to 3 hours in one of those Grand Tour vans (they take a little longer for some reason) and our flight does not leave until 4:20pm.  Looking forward to the trip, even if it is so short.  Maybe it's just because I get a chance to go to Popeye's or maybe get a T-bone steak.  I don't know, but right now I'm happy to be going.
Salamat, Palaam
Useless Knowledge: William Shatner and Nichelle Nichols, as Capt. James T. Kirk and Communications Officer Lt. Uhura, shared network television's first interracial kiss in the Star Trek episode "Plato's Children."The revolutionary segment aired in 1968.
Today in Philippine History
Photo art: JB
1896 – Emilio Jacinto y Dizon, the so-called "Brains of the Katipunan," the underground society-turned-revolutionary-government fighting for liberation against Spain, pays homage to the legacy and heroism of Fathers Mariano Gomez, Jose Apolonio G. Burgos,, and Jacinto R. Zamora (GOMBURZA), the three patriotic Filipino priests executed by the Spaniards wearing their priestly robes; writing under the pseudonym "DIMAS ILAW," Jacinto expresses belief that while compatriots would honor the priests' memory and continue the pursuit of justice and equality, he admits that some are not yet prepared to fight for the said noble ideals; the priest-martyrs, who incurred the ire of the colonial Spanish officials for advocating the secularization of the clergy, were executed on February 15, 1872 through garrotte at Bagumbayan, Manila after being tried with practically no counsel by the colonial Spanish military tribunal at the Fort Santiago on trumped-up charges of instigating the Cavite Mutiny during the Spanish colonial period; Jacinto's ode to the fallen compatriot priest entitled "¡¡¡ Gomez, Burgos, Zamora !!!" goes in part:

Buhat sa araw na yaun, ang kanilang mga pusung bukal ng sagana't wagas na pagibig sa kanilang mga kalulu't kapatid, ay hindi na tumitibok; ang kanilang kaloobang karurukang mataas ng mga banal na nasa ay hindi na nagpipita; ang kanilang mga bibig ay hindi na nangungusap, hindi na tumututol sa pagsasangalang ng Katuiran at ng kagalingang lahat… Ang kapusungan at ang lilong galit ng mga palamara ay nagdami't hukom, at sila'y kinitlan ng hininga nang walang makawangis na katampalasanan.
Raw photo credit: http://fil.wikipilipinas.org/images/3/32/Gomez-burgos-zamora.jpg
1896 – Andres Bonifacio y de Castro and other co-founders and leaders of the underground society aiming to liberate the Philippines from Spanish colonial rule, Kataastaasang Kagalanggalangang Katipunan nang manga Anak nang Bayan, secretly meet at Ugong in Morong Province to plot moves on a planned uprising against the colonzers;  the motion of Dr. Pio Valenzuela to solicit contributions for the purchase of arms and munitions from Japan in the intent of carrying out the revolution the earliest time possible is approved by the Katipunan body on the condition that if first be presented for approval to acclaimed reformist leader and polymath Jose Rizal who is exiled in Dapitan; the decision to consult or enlist the support of Rizal if and when the revolution breaks out, is followed by the
appointment of Valenzuela, regarded as the most highly educated among the Katipuneros,  as emissary for the mission; Valenzuela, traveling under the assumed name Procopio Bonifacio, along with prospective Rizal patient, the blind Raymundo Mata, and a Rufino Magos, will board the ship Venus one and a half months later and confer with Rizal who will advise as to the need to first win over the wealthy Filipinos to the cause of the Himagsikan.
Photo credit: Museo Oriental de Valladolid Site

1942 – Jose Abad Santos y Basco, Chief Justice of the Philippine Supreme Court during the American imperialist rule, is executed at Malabang, Lanao by the Japanese during World War II for refusing to collaborate; an American educated lawyer who has held various government positions, including as justice secretary inthe cabinet of the American Governor-General Henry Lewis Stimson,  Abad Santos became virtual head of the American-sponsored Philippine government under siege from the Japanese when President Manuel Quezon left for Washington, United States, thus (temporarily) transferring the seat of colonial government to the American capital, earlier the same year during the Japanese occupation of the Southeast Asian archipelago; a year later, the Japanese will sponsor the first and only Filipino government under what will be known as the Second Philippine Republic government, with Jose P. Laurel as President and to be inaugurated on October 14, 1943; Abad Santos, a pensionado sent by the imperialist American officials to study in California, United States, refused to cooperate with the Japanese and instead preferred to be executed because he could not bear to "live in shame" as a traitor to the Bald Eagle nation and the Philippines.

Photo credit: http://www.gov.ph/2011/02/19/jose-abad-santos/