[smartads] An interesting place, but I didn't find a lot of different pictures.  Of course the pictures that were there were beautiful.  This seems like one of the places that you would have to visit to appreciate.
La Union is a province of the Philippines located in the Ilocos Region or Region 1 in Luzon. Its capital is San Fernando City and borders Ilocos Sur to the north, Benguet to the east, and Pangasinan to the south. To the west of La Union is the South China Sea.
The economy is diversified with service, manufacturing, and agricultural industries spread throughout the province. The Port of San Fernando operates as an increasingly active shipping point, and the former American airbase Wallace Air Station, having been converted into a business and industrial area, helps to facilitate such commercial activity.
http://en.wikipedia.org/wiki/La_Union_(province)
http://www.crwflags.com/fotw/flags/ph-i.html
Tourism to the province is driven by airlines and passenger coach bus lines like regionally owned Farinas Transit Company and Partas.
Tourists often flock to the beaches of Bauang, or to the more secluded ones further north for snorkeling, surfing or other water sports; the more northerly beaches near San Juan specifically cater to both local surfers as well as portions of the world surfing circuit.
http://www.hobotraveler.com/travel-journal/map-of-provinces-of-philippines.html
Hits @ 0035 = 1198456 = 6821.  I logged off the computer just as soon as I got the hit count, it was 0036.  I didn't finish the 20 Sep post because I was falling asleep.  I just saved what I had and headed for bed.
This morning I made it back to the computer room at 0930.  I finished adding the pictures to the post, added a few more things, proofread it and finally got it published at 10:24.
http://www.phototour.minneapolis.mn.us/5716
I volunteered to sit out in LolyKat again today.  I needed to cut some more vegetables anyway because I ate all the ones from yesterday.  Today there was more to cut.  I had 2 potatoes, 3 carrots, 3 onions and 4 peppers.  Fortunately I completed the task today without incident.  Even with my handicapped thumb, still with the band-aids, I managed to survive. One of the peppers was a red bell pepper (they don't look anything like bells here), and the other 3 where the hot green chili peppers.  The chili peppers were about twice the size as they normally are around here, but as it turned out they were not as hot as the smaller ones.  I was trying to make this batch of stew hot, but that didn't work out for me.  Next batch will have the smaller green chili's.  I wanted to make a batch so hot that only me and probably Emei would eat it.  Not that I was going to give him any of it.  I might have.  Sometimes, when I plenty to spare, I will give him a small bowl of something I'm eating to see if he likes it.  Sally likes to try things sometimes too, but Vicky rarely does.  I started cooking about 11:15.
http://www.kriyayoga.com/philippines/sanfernando.html
Lita was sleeping and she left instructions not to be bothered.  She wanted to sleep.  When she was at the market early this morning, she said it rained, and rained hard.  I didn't hear a thing, but the ground is pretty wet and there are a lot of puddles, so I guess it did.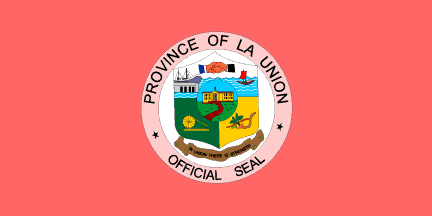 I just checked the stew, not done yet.  It's being cooked outside again today.  Since I have a lot of vegetables in there, I put less soup.  This will be a good stew to use the A1 Steak Sauce  on.  The less soup the better when using that sauce.  I'm almost done with 1 of the 2 bottles of that A1 that Mar bought for me.  Actually, since I'm on the subject, 1 bottle of the 3 BBQ sauces is almost gone and I'm about 3/4 of the way through the first of two Tabasco bottles.  There is still about 6 weeks before I can go to Tacloban to re-supply.  Last time we was there, November 2010, they did not have the BBQ sauce I like best, so I got a different kind.  Any kind is better than none, but I'm hoping for the Kraft BBQ sauce Original or the Thick n' Spicy, but I'll take any of them.  I'm not a big fan of the Bull's-Eye BBQ Sauce , but I'd take it if the others are not there.
http://www.etravelpilipinas.com/tourism_news/la-union-philippines-basilica-of-our-lady-of-charity-in-agoo.htm
Casandra is trying to get out of here stroller out by the picnic table.  She moves around a lot in that thing and I'm always scared that strap is going to break.  The stroller is several years old.  I know it is because Lita and I bought that stroller for Cathy when Crystal was young like Casandra.  Crystal is now 6 years old, maybe 7, I forget.  When these people watch Casandra, they leave her in the stroller or carry her 95% of the time.  When I have her, I let her try to walk and stand up on her legs.  She can stand by herself, and not holding on, but not for very long.  While she is holding on, she can go for as long as she feels like it.  I tell them to let her try to walk and stand so her legs will get stronger, but they don't listen to me.
I just added the peppers and onion mix to the stew, so it should be done in approximately 10-15 minutes.
It's about 11:45 now and the selling of the food is picking up.  I hope we will be able to sell it all today.  It makes for a good day around here when that happens.
http://picasaweb.google.com/114752013534056953910
I see Lita is up.  Maybe she will stay up, I don't know yet.  She only slept for a little over an hour, but maybe that was enough.  I'm sure she will be in the store in a couple of minutes, but she is talking with some of the customers right now.
I just finished a ** burp ** a bowl of that stew.  It was very good.  It was better than the stew I made yesterday for sure.  I figured out what I forgot to put in the stew yesterday, that made it not taste as good as normal.  I didn't even think about it until today actually.  It was the oil, the Canola oil.  I used what little I had left to put in the stew while it was cooking.  It was only about 2, maybe 3, tablespoons worth, but that's pretty close to all I use anyway, so it worked out okay.  Olive oil is still better for such things, but I use what I have.  Everything else in the stew was the same as yesterday except there were more vegetables today and no garlic.  So of those 3, I figure it was the oil that made the difference.  Opinions?
http://www.flickr.com/photos/sundaebrain/4692318594/
Around about 12:15pm I decided to go back into the house and watch some TV.  Lita wants to watch one of her shows at 2:45pm, so I've got a little time before that.
My computer chair has lost pressure.  Meaning that it will not stay up so I have to sit on it at its lowest level.  It's still fine, just a little bit different.  I'm sure that after awhile I won't notice a thing.
Well I ran out of things in my notes.  I guess I will be typing from memory for the rest of this.  Problem is, there is not that much to remember today.
http://www.flickr.com/photos/sundaebrain/4543810895/
That big tall American looking guy staying at the Ciriaco left today.  It looked like his time here was finished because his whole entourage was with him.  They all got in a tricycle and headed towards downtown and they had all their luggage with them.  It's a little strange I think, because shouldn't the Ciriaco van be taking them if they are leaving for good?  Maybe the van only goes to the airport and maybe they weren't.  Or maybe they didn't want to take the van, I don't know, it just seemed strange to me.
Region 2, followed closely by Region 10, of the Philippines has been a very popular search item today on the website.  I hope everyone found what they were looking for.  For the past week there have been a lot of searches on the mythology too, so I'm happy I put that in there.

http://www.flyphilippines.com/launion-balihai.php
It's 10:00pm now and I don't really have anything else to put in here.  I will start inserting pictures and if something else happens, I will put it in.  I'm sorry that today's post was boring.  At least I think it was.  Yesterday and the day before were pretty good.  I guess I was due for a boring one at anytime.
Salamat, Palaam
Today in Philippine History  (I skipped 19 Sep, so I'm putting that in here.  Tomorrow I will have 21 Sep)
All-American, the imperialist body Philippine Commission
1900 – One year and seven months into the bloody  and protractedPhilippine-American War (1899-1914), the imperialist body Philippine Commission [translation: United States colonial commission to help colonize the Philippines] adopts a  system of civil service wherein government service  appointments are based on competitive test results.
1862 – The Spanish colonial Royal Commissary is created in the bid to conduct extensive survey of  conditions in the colony, the Philippine Islands,  particularly with regards problems concerning local  civil administration.
Photo credit: http://www.freewebs.com/philippineamericanwar/collapse1901.htm