[smartads] Maasin City is the capital of Southern Leyte province, its commercial an cultural center. Inhabitants are mostly focused on the flat lands near the coastal line but rugged mountains spring on its background. The town of Maasin was converted into a Maasin City in the year 2000.The name Maasin was derived from the salty taste of the water and is said to be the oldest town in Southern Leyte. Already well established even before the arrival of Spanish missionaries. Farming and fishing is its residents prevalent source of income.
Maasin City is adorned with a variety of magnificence which captivates tourists. Beach bums could chose between Cuatro Islands, Esfa Beach, Kuting Beach Resort or Maamo beach. Mohon-San Juaqin Beach is mostly preferred. One major attraction is Limasawa Island, the setting of the first Christian Mass in the Philippines and also the site of the Blood Compact between Ferdinand Magellan and two local rulers. In 1700 the Society of Jesus missionaries built a parish in Maasin and called it as Nipa. A relic with the encryptions "Pa. De Tagnipa-aÑo" is what remains as its memory.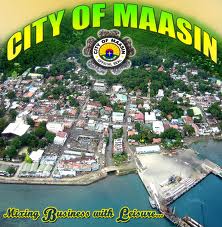 Maasin City is nested at the southwest tip of southern Leyte.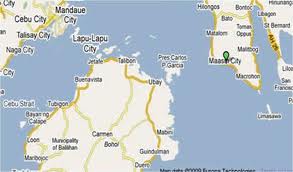 There are some very nice pictures of Maasin and the surrounding area at this website.
http://www.7th-mil.org/developers_photos.html
Useless Knowledge: In 1875, the director of the U.S. Patent Office sent in his resignation and advised that his department be closed.There was nothing left to invent, he claimed.  (This guy wasn't very smart, so maybe it was a good thing he did resign)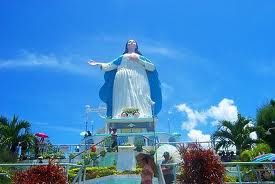 16 Apr – I did the hit count last night at 10:30 (319198).  For some reason I decided to get up at 0738 this morning and it's a good thing because something happen today.  Oh okay, something happens everyday, but that sentence took up room.
It has been confirmed by Lita that J and Jascyl are boyfriend and girlfriend.  I've never seen them kiss or even hug, but they do play hit each other, so it's in its early stages of flirting it looks like to me, but I don't know the Filipino teenager that well (even though officially J is now 20, but Jascyl is 17).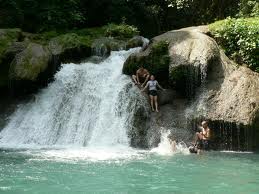 Titing got tired of looking at our truck just sitting in the driveway, so he paid to have it fixed.  The alternator had to be repaired if possible or a new one bought.  The old one was fixed.  We were going to let it sit until June, but he decided to go ahead and repair it.  He doesn't use it either though.  I still think we should have gotten a 4 door pickup, like we had in Texas, but Lita wanted this big thing so we could haul a lot of people.  We did that a lot when we came to visit before, so I guess she figured we would continue doing that.  So far we have only used it for that a couple of times and one of those times is when the wheel fell off.  In case you missed that story it is located at:    https://texaninthephilippines.com/2010/09/02/thursday-2-sep-2010/ .  That is actually day 5, and last day, of our vacation, so for the complete story just go back 4 more posts.  Anyway the truck is fixed now, but since it's been fixed, we haven't used it at all.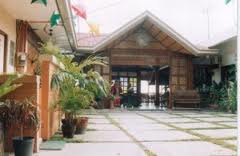 When Lita went to the market today, she went by JustMar and they actually had syrup today.  She didn't have much money, but she did buy on bottle of syrup and 2 packages of pancake mix.  She also bought a jar of jelly (Mandarin Orange) and another small jar of peanut butter.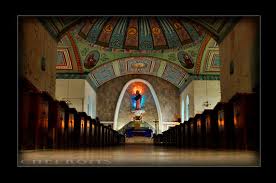 Today is Saturday, so that makes it an official weigh in day.  Today my weight was 119.35 kilos, that's 263 pounds for all you non-metric people.  That is my lowest weight in at least a decade.  I'm pretty happy with that, but I still have 29 kilos (64  pounds) more to go.  I really want to hit that 199, at least.  When we get back from China or Singapore or Indonesia or where ever the heck we end up going, I will start going to the gym at least 3 times per week.  I'm hoping to go a minimum of 4 times a week though.
Today Precious was inside LolyKat and she found the little bell that is above the window.  She would get the bell and start ringing it.  While she was ringing it she was saying, "Ding ding, Ding ding".  It was cute, I should have went a got the camera right away, but I rarely think of that until it's too late.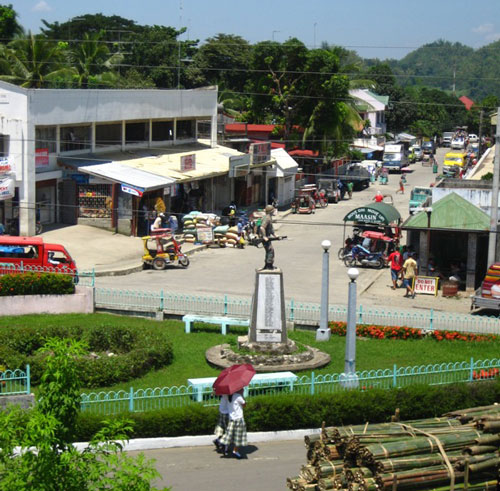 Titing has a lottery dream (don't we all).  His dream includes buying Lita and I a new house (to our specifications) on a piece of property (paid for) somewhere down the road, a new truck and some computer accessories that I keep complaining that I don't have.  I told him that if he buys us all that, that he can have this property.  Sounds like a good deal to me, but it's all just a dream.  Of course if I win the lottery, we're going to have our restaurant here or somewhere around here.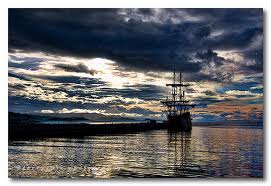 17 Apr – Hits@ 0012 = 322042.  I was up early this morning because we had a brownout at 0657.  As far as anyone here knew it was not a scheduled outage.  I was hoping it would be a very short brown out, but no such luck.
It's been awhile, but I finally got to make pancakes again this morning.  After I already starting mixing it, I realized that we didn't have any eggs.  We gave Jascyl some money and she went down the road to another sari-sari store to buy a couple of eggs.  I needed 2 eggs because I was using 2 boxes of pancake mix.  The old box we still had, plus one of the new boxes that Lita just bought yesterday.  A lot of people wanted pancakes today, or so it seemed.  I ate 3 pancakes early and later there were still 2 of them left on the table.  I ended up eating those too.  But at least it was several hours (about 8) apart.  I made a total of 10 pancakes from the 2 boxes I prepared.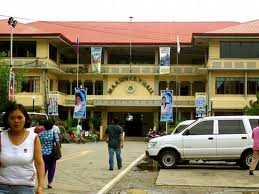 At 10:30 there were still no lights, but it was so hot that I had to take a shower.  I've got too much hair on my head, so a haircut will be in my near future.
This was the day I was suppose to be in Tacloban.  I'll get there one day, but it looks like it won't be until June though now.
A whole bus load of people arrived at the Ciriaco today.  I think I put the picture of them arriving in the last post.  It turns out that they were all city employees coming to a meeting there.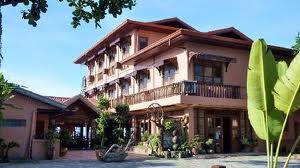 I still can't get a picture of Chatty.  She is starting to warm up to me some.  I say that because she doesn't seem as shy as she was before.  She coming along, but not enough to let me take a picture of her.  Speaking of Chatty, she is suppose to be going to Tambis tomorrow morning early.  I'm not sure how long she is going to be staying, but I heard it could be for a whole month.
Ado/Cathy and family went to the beach today.  J and Jascyl went along also.  I'm not sure which beach they went to, but it is down the road from our house going towards Catbalogan.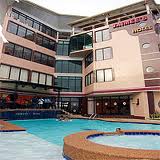 The lights finally came back on at 5:55pm.  Lita was at the church downtown when they came back on.  She said all the lights went out again, then back on.  That must have been them turning the generator off and going back to normal power.
Ramil took my computer chair today.  He brought it back to Mar's house (his Dad) because they are having the set re-upholstered and they have to pay for the whole set either way, so they wanted to do it all.  The chair I was using had a big rip in the back of it anyway, so it needed to be upholstered.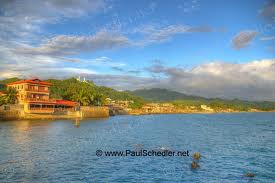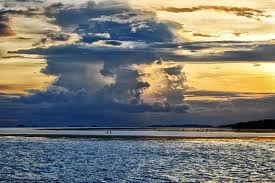 Useless Knowledge: The average adult eyeball weighs about one ounce.  (Eye knew that)
Salamat, Palaam
Today in Philippine History
Signature of Supremo Andres Bonifacio as Maypagasa
(reflection as art rendering)
Ang nasabing Capitan Emilio [Aguinaldo] ay mag ginawang Condiciones na ibig na hingin sa kaaway na gaya ng paalisin ang mga fraile, diputados a Cortes at iba pang mga bagaybagay, at itoy ipinahatid sa kay M. Mariano Alvarez at hinihingi ang kanyang pag ayon, itoy isinanguni sa akin at ng hindi namin sang ayunan ay ang ginawa ng taga Imus, ay sinulatan ng lihim ni Cap. Emilio ang mga Pangulo sa Bayang sakop ng Magdiwang.
Photo art: JB       Raw photo image: http://kasaysayan-kkk.info/gallery.kkk.htm
Bonifacio out, Aguinaldo in, says Tejeros coup
Photo Art: Jesusa Bernardo